By Todd Johnson

The Cubs' major league roster has changed very little this winter. However, at the MiLB level, the Cubs let go of some long time prospects like Stephen Bruno, Bijan Rademacher, and Daury Torrez. In total, 17 Cubs were let go. Some did re-sign with the Cubs like Corey Black. However, the Cubs went out and added 19 new MiLB names.
Here's the total so far – a few more names could be added in the next month or so.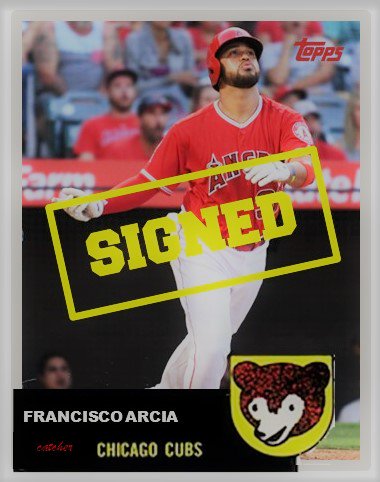 Catchers: Rafelin Lorenzo and Francisco Arcia
Infielders: Robel Garcia, Phillip Evans, and Ryan Court,
Outfielders: Zach Borenstein, Jim Adduci, Jose (Cardona) Gonzalez, and Evan Marzilli
Pitchers: Colin Rea, Luis Lugo, Alexander Vargas, Mike Zagurski Matt Carasiti, Carlos Ramirez, Jerry Vasto, Allen Webster, and Danny Hultzen
Most of them will make the squad at Iowa and few will be assigned to Tennessee while some will not make any team this spring. However, there are a couple names who raised my eyebrow as they literally could have an impact at the MLB level.
For one, Francisco Arcia is a legitimate backup catcher candidate. He did well at AAA last summer hitting .283 with a .353 OBP in Salt Lake. He got in 40 games with the Angels and cranked out 6 HRs but failed to hit for a decent average. He is 29 and going to be competing along with Taylor Davis for that backup to the backup role.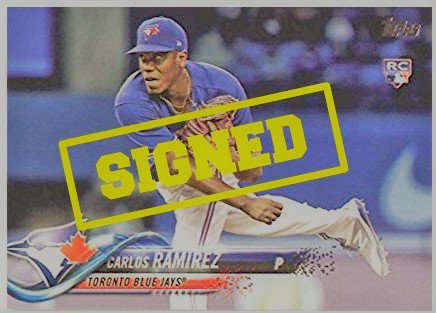 Pitcher Carlos Ramirez really piqued my interest when he signed. He actually has some MLB experience out of the pen, but not much. But he is an arm who has done well at most every level in the Blue Jays and A's systems. He has good size at 6'5" and 205 lbs and is 27.
I would not be surprised to see the Cubs add some more independent/Frontier League guys for some of the lower level squads late in spring training.
In Other News…
MLB Pipeline is going to have a pretty busy upcoming two weeks. Starting today, Jim Callis and Jonathan Mayo begin releasing their top 10 lists at each MiLB position. Two dates to watch are Thursday the 17th and Wednesday the 23rd. Thursday should see Miguel Amaya make the top 10 catcher list while Nico Hoerner is a long shot to make the top 10 shortstop list on the 23rd.
On the 26th, Amaya should make Pipeline's Top 100 list, considering he's already at 87 it is a good bet. Hoerner and Adbert Alzolay will be longshots to make that list.
Pipeline will release their top 30 Cubs' Prospect list in February.