By Todd Johnson
It's been a pretty busy week in the Cub universe. Minor-league teams started playing and the Cubs cut their roster down to 40. Eloy was assigned to the minor league camp, Duane Underwood saw some action with the big league, Kyle Schwarber entered another ball into outer space, and Eddie Butler stole the show for the week.
The week began last Sunday with the bullpen meltdown when the Cubs gave up 4 runs in two innings to lose to the A's. William Perez gave up four runs and Rob Zastryzny gave up another to lose the game. As for the rest of the week, the Cubs consistently put up runs across the board. Ian Happ continues to hit well as does Matt Szczur.
The Cubs also trimmed the roster down to 40. Some of those on the 40 man roster were sent to minor league camp including Duane Underwood, who actually started on Friday and threw a scoreless inning giving up one hit and getting two ground ball outs and one flyball out to escape.
As for Eloy, the Cubs did not say to which team he had been assigned. Before spring training it was assumed he would be with Myrtle Beach. I don't think that's been determined and I still think you're going to see him play with the big boys the next two weeks pending examination of a sore shoulder – hopefully, it is nothing. Ian Happ is part of the 40 players vying for 25 spots, but it's more like 16 players for 2 spots – a relief pitcher and a utility guy.
After sending Eloy Jimenez to minor-league camp, Joe Maddon compared the #Cubs prospect to a young Edgar Martinez or Miguel Cabrera.

— Patrick Mooney (@CSNMooney) March 17, 2017
The pitching star of the week was Eddie Butler who went 4 scoreless. He's having a better spring than either Mike Montgomery or Brett Anderson. In fact, Anderson and Mark Montgomery both struggled in their appearances this week. If Butler continues his progression, he may not be down in Iowa very, very long. And the same could be true of Alec Mills, who also has had a pretty good spring.
As for the minor league camp…
Carlos Sepulveda went three for four in the first intrasquad game and then found himself up playing with the major league club in Friday's win over Arizona. Like Eloy, Sepulveda has shown excellent bat to ball skills in camp, but also in their first season in South Bend. Whether that means he's going to jump Myrtle Beach, I doubt it. However, he could move a little faster than a normal prospect. The fact that he hits left-handed is also a positive. and recently he gained a lot of praise in Keith Law's second base rankings as one of the top 10 minor league second basemen.
Zack Short, Ian Rice, and Trent Giambrone also hit the ball all over and out of the park with 18-year-old Jonathan Sierra. The hitters clearly have a jump on the pitchers so far. Kyle Miller pitched the best while Wyatt Short gave up 3 runs in one appearance. That three more runs than he gave up all last year. Manny Rondon, who should be in South Bend in 2017, looked very good in his first appearance this spring.
Michael Rucker, lefty Colton Freeman, and Thomas Hatch also looked outstanding in their debuts. The player to watch for this spring looks to be Sepulveda followed by Giambrone, catcher Michael Cruz, and DJ Wilson.
As for me…
I finally finished my busy season this week. I coach the academic team at the school where I teach and the kids finished their season this week. They went undefeated in conference play and brought home a championship trophy below. Here is our awesome trophy!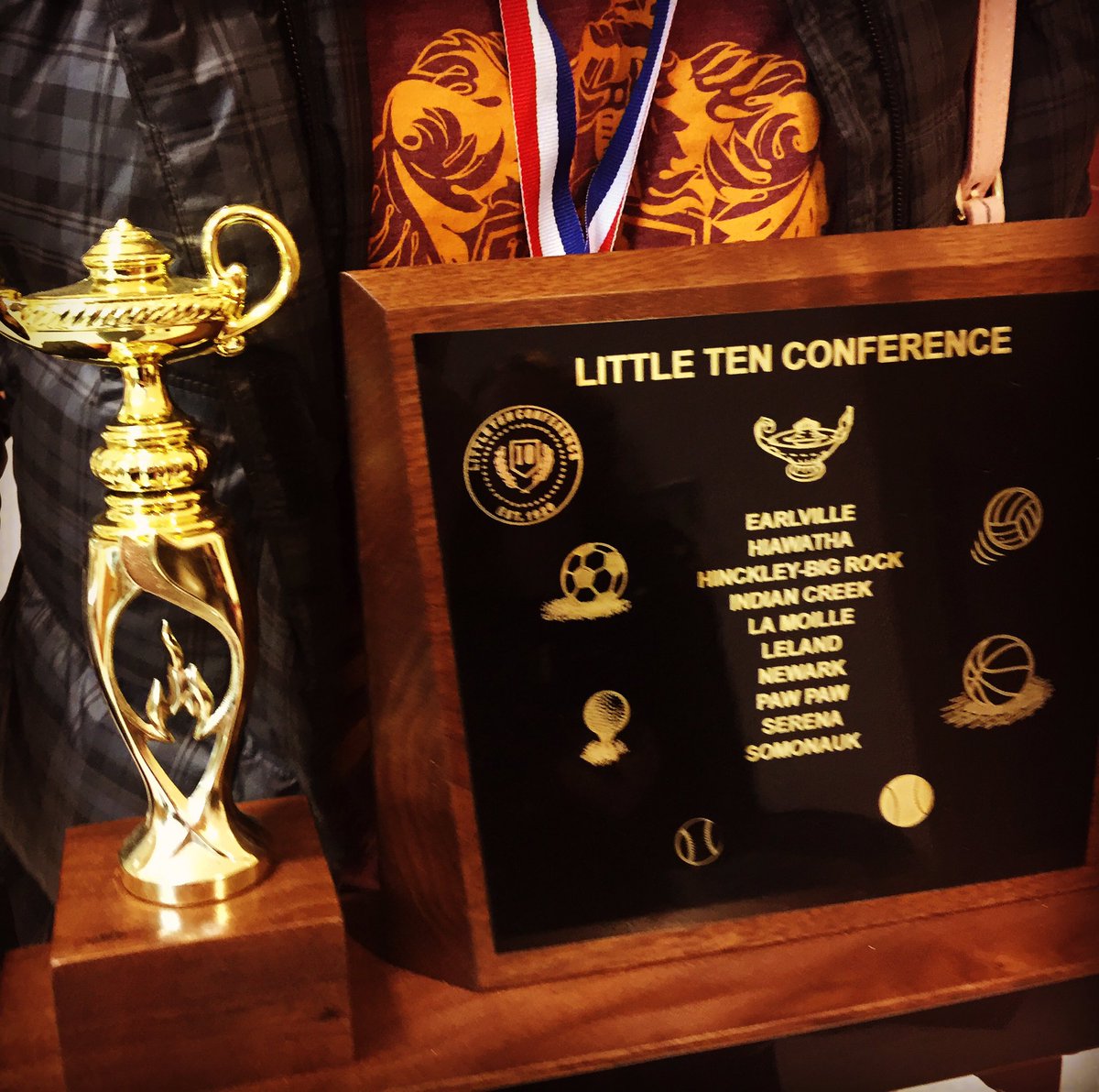 Thankfully, the season finished just in time for baseball. As a result, expect to see more posts including Tuesday's look at whether Ian Happ can make the roster. To be honest, It's not that far-fetched.
Upcoming Posts
Draft Review
How Close is Ian Happ?