By Todd Johnson
All it took was four innings of baseball to turn Jose Albertos into a mythical right-handed beast that only a few people had seen. After one start in the Arizona Rookie League in 2016, Albertos became a top ten ranked Cubs pitching prospect within weeks. Baseball America had him as the #10 Cubs prospect. Fangraphs put him at #5. MLB Pipeline slotted him in at #10. Mysteriously, the Cubs shut him down for the season after that one start for what they said was a precaution. The organization said he had a strain or tightness in his forearm. And thus began the legend of Jose Albertos.
I first got wind of the totality of Albertos' talent on MLB.com's Pipeline Prospect rankings in midsummer 2016. Here is what Jim Callis said a year ago:
Albertos doesn't have a ton of projection remaining in his 6-foot-1, 185-pound frame, but he doesn't need it because his present stuff already is impressive. He operates with a 93-95 mph fastball and can reach 97, showing the ability to throw it for strikes on both sides of the plate. He's still refining his secondary pitches but already flashes a well above-average changeup and a solid slider. More advanced than the typical teenaged pitcher, Albertos has good command of his pitches and can add and subtract from them.
This year, Albertos was ready to go in Spring Training. He did not make a full season roster nor did I expect the 18-year-old to do so. He did, however, struggle a bit at times in Extended Spring Training. Per Arizona Phil, Albertos put up an "unofficial" 2.93 ERA in 15.1 IP. He gave up 5 ERs while striking out 6 and walking 13. Not earth shattering by any means. In fact, it's a bit wild.
When extended camp broke, Albertos stayed behind in Mesa to work on his curveball grip according to Arizona Phil. Albertos was assigned to rookie league and made two starts. In the first start, he did not allow a single hit in 4 innings. He was sailing along in his second start before hitting the fourth inning where he gave up a double, hit a guy, and then two triples brought in a run. Luckily, one of those triples saw the hitter get thrown out at home. Albertos came back out for the fifth before leaving after two straight singles. Both runners would later come around to score.
After his second start, Albertos was promoted to short season Eugene. He made his first start on Saturday the 8th. 
Unlike the Mesa Cubs, the Eugene Emeralds have MiLB.TV. To me, this start by Albertos was the most anxious I have been to see a pitcher since watching Dylan Cease last year at Eugene. While excited, I was not placing any expectations on what Albertos should do or throw. I planned on just kicking back and watching.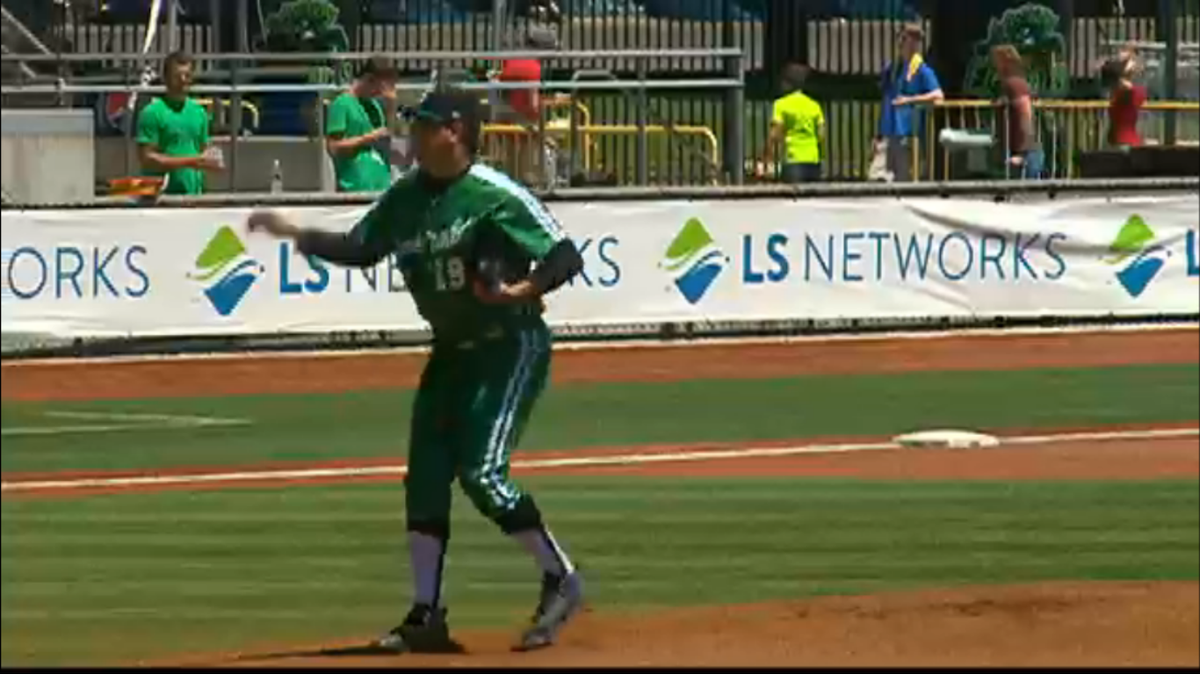 When Albertos' time was done on Sunday afternoon, he threw 80 pitches in 5 full innings (He had 44 after just two). He struck out 4 while walking only 1. He gave up just one hit  He survived three errors from the defense, one of which lead to an unearned run in the first. He sat 96 most of the day, even in the fifth.
I came away extremely impressed with his poise, polish, and command of his fastball. The ball comes out easily from his hand. He repeats his delivery well and catcher Miguel Amaya hardly moved his glove for that pitch all day. When he missed with his fastball, it was down below the zone. Not one hitter was able to square up the ball all day. It was all weak grounders and pop ups. Only three balls found the outfield all day.
His curve came in about 78-80 and is a work in progress. Sometimes it went 59'6", other times the backstop (2 wild pitches), and then he found the mitt with it starting in the third inning. When he gets command of that pitch, he will be deadlier.
As for his changeup. He threw it a few times and got hitters out in front, hence the weak groundouts.
What I liked most about his first start for Eugene,\ was that Albertos was not trying to strike everyone out. He moved the ball around the zone, pitched in on the hands, and changed levels. His fastball command is elite. In talking with fried after Albertos was done, he could not believe how his command improved throughout the game. It was all so very impressive.
If he continues to dominate like he did on Sunday, he will be in South Bend, Indiana by Aug 1. His next start will likely be next Sunday against Everett.