By Todd Johnson
With a week to go before the MLB Draft, here is how I feel about it.
Come the night of June 4, the Cubs will select four players to join their organization with the 24th, 62nd, 77th, and 78th picks. Some of them will immediately become the top prospects in a system starved for elite talent. The players might not be a Top 100 prospect right away, but the collection of talent taken on Monday will begin (keyword is "begin") to shore up a system bereft of high-end prospects. As for who that player might be at #24, there is no consensus. And there will not be by next Monday.
Here are some "guesses" by some major evaluation sites:
MLB Pipeline: OF Trevor Larnach, Oregon State
Baseball America: P Logan Gilbert, Stetson
Fangraphs: P Jackson Kowar, Florida
CBS Sports: RHP Ethan Hankins, Forsyth Central HS (Georgia)
The Athletic: OF Greyson Jenista, Wichita State
Sporting News: OF Connor Scott, Plant HS (Florida)
ESPN: C Noah Taylor, St. Joan of Arc HS (Ontario)
Perfect Game: P Mason Denaburg, Merrit Island HS (Florida)
Bleacher Report: RHP Ethan Hankins, Forsyth Central HS (Georgia)
20/80 Baseball: Jeremy Eierman, SS, Missouri State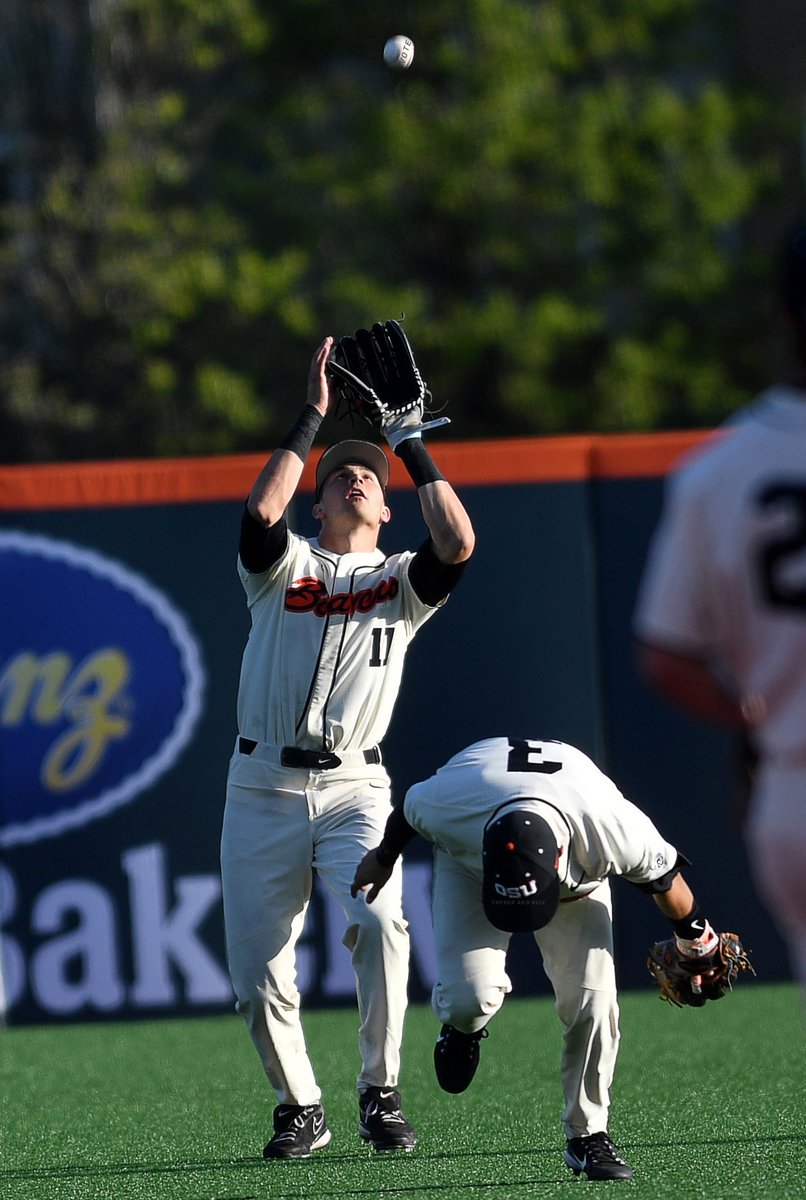 I like Larnach the best right now. Ever since Alec Bohm skyrocketed from the mid 20s to the top 5, I like that Larnach is an ascending player who still has some physical projection left to him as well as tools to hit for average, power, run, throw, and catch – a possibility of being a five tool player. And, he can work a walk.
However, you never know who is going to fall to you. No one expected Alex Lange to drop all the way to #30 last year. The Cubs nabbed the LSU righty with their second pick of the first round. Most saw Lange as a top 10 pick earlier that spring. So, the Cubs pounced on the Tiger ace.
The same thing could happen this year.
And the opposite could happen as well.
Switch hitting prep catcher Anthony Seigler is moving up most draft boards, quickly. Good hitting catchers are hard to find, let alone a switch hitting one. While the Cubs don't have a current need for a catcher in their system right now (it's their deepest position), it would be hard to pass up on his bat. Seigler, like many top bats, could end up someplace else on the field. If the bat can play, so will the guy holding it.
Strategy
Jason McLeod doesn't have a specific "type" of player he looks to draft. Makeup is a factor, so is wooden bat experience and a quality of competition. McLeod has taken different kinds of players the last six summers. This summer will be no different.
Here is my list of players that I think might be on the Cubs radar for next Monday. You have read about many of them over the past 5 months.
College Bats: Trevor Larnach, Greyson Jenista, Steele Walker, Seth Beer, Jeremy Eierman. Kyler Murray
College Arms: Logan Gilbert, Blaine Knight, Tristan Beck
Prep Bats: Tristan Casas, Nick Schnell, Mike Siani, Jordyn Adams, Anthony Seigler
Prep Arms: Ethan Hankins, Kumar Rocker, Mason Denaburg, Grayson Rodriguez
That's a lot of possibilities for one pick. That's how deep and unpredictable this draft is.