By Todd Johnson
I always find that the three days of the All-Star break is always quite strange. First, you have two teams in the Dominican that play very early in the morning, and then you have four teams playing at night, three of them who just began their season. It's a bit hard to go from 6 PM to 9 PM without either checking in on a game, watching Gameday, or MiLB.TV. When play resumes on Thursday, then it's like a massive rush as there are games going anywhere from 9:30 in the morning to 11:30/12 at night. That's a whole lot of baseball.
All the minor league affiliates began playing at once for the first time on Thursday, pitching was still stealing the show. Tyler Thomas truck at 11 for South Bend, Alex Lange of Myrtle Beach went six strong and struck out seven, and Erling Moreno, who was on a rehab start in Mesa, threw 4.2 no hit innings. And last night, Didier Vargas, all of 19 years old, struck out 11 in 7 for Mesa 1.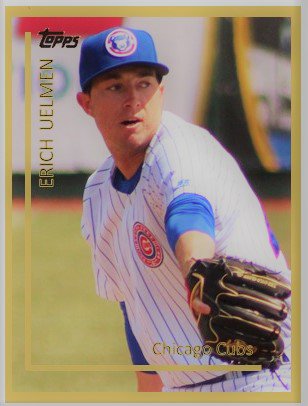 In addition to action returning, there was also some player movement. Cam BeLago and early Marino were assigned to South Bend on Friday. On Thursday, Eric Hillman was promoted to Myrtle Beach and Keegan Thompson was promoted to AA Tennessee, and infielder Christian Donahue is going to be filling in at Iowa for a week or two for Stephen Bruno.
Debuts for Draft Picks and Undrafted Free Agents
On Friday night, the first 2018 draft picks debuted down in Mesa. By the end of next week and several of them should be in Eugene. For Mesa 1, second baseman Clayton Daniel and outfielder Jamie Galazin both went two for three in their debut. Over at Mesa 2, outfielders Grant Frennel, Drew Wharton, and DJ Artis all went hitless. There will be a lot more debuts this coming week that will hopefully include some pitchers getting on the mound for the first time.
RBI/wRC+ Lead
One interesting thing that's been happening since about the middle of May is the statistic of who is leading the Cubs system in runs created and batted in. For a long while, Jason Vossler had sole possession. Then, starting in early June Jared Young started creating runs in bunches. At the All-Star break, they were tied with 42 RBI while Young had a wRC+ of 141 compared to Vosler's 129. On Friday night Vosler drove in three runs to retake the RBI as Young only drove in one. It may not mean much in the big scheme of things, but it's a fun stat to track. I don't see Young giving up the wRC+ stat anytime soon with his .300 average helping to keep his numbers high.
Draft Signings
Draft picks only have about a week and a half left for them to sign their pro contracts. Several picks signed their contracts this week including first round pick Nico Hoerner. I expect him to begin play very shortly at Eugene and by this time next week the Cubs should have 30-32 of their draft picks signed. Not that that would be a coup, but it would be pretty close to one.
End of June Schedule
As June wraps up, I've begun assembling statistics for this month's all star team. The issue is that the month ends on Saturday. Usually in that instance, I move the Weekly ahead a day. However, I think I am going to put out two posts that day. The Weekly will roll out at it's usual time. The June All-Star Team will come out in the late afternoon and the Cards of the Month will come out on Tuesday.
Getting My Trips in Order
With only staining the rails and new steps left to do on my deck, my yard work list will probably be done by the end of the week. After that, I can begin my road trips to watch some baseball and break in my new camera. Right now, I plan on heading to South Bend for a couple of days and then follow the team most of the week as they play Quad Cities and Kane County. That will be nice as my house is located in between them.
Players of the Week
Card of the Week