By Todd Johnson
When a prospect debuts in Mesa in the Arizona Rookie League, there is not a lot of press there to cover it. Usually, there are not even 10 people in attendance. For three games in anonymity, Cubs first round pick Nico Hoerner hit .250 with a .400 on base percentage with two stolen bases. It was a pretty unassuming start to his pro career.
Yesterday afternoon, I broke the word that Hoerner had been placed on Eugene's roster. And lo and behold, there he was in all his tie-dye glory at 9 PM central playing shortstop for the Cubs' short season Class A affiliate. In addition, Nico was joined by fellow 2018 draft picks Tyler Durna and Jake Slaughter.
As for Nico…
Hoerner went one-for-four on the night. His lone hit was a single to right. He was also hit by a pitch. One would think that playing shortstop that Hoerner would have more than two chances in the field, but that's all he got. Showing good range, he made a nice play going to his left and the other assist was on a routine grounder.
What surprised me most about Hoerner was that he is a little bit bigger than I first thought. He's not some Dustin Pedroia or Ryan Theriot clone. He's much bigger than them.
At 6'1″, he stands pretty straight up in the batter's box. He's pretty trim and muscular and carries his weight well. He has a nice smooth stroke to the ball. Although, in his Eugene debut, he didn't really square one up. He struck out twice and grounded out to third.
Mstt Dompe, the Emeralds TV/radio announcer, explained that Hoerner, Durna, and Slaughter all got off a plane just a couple hours before gametime. There is no game for Eugene tonight due to a Grateful Dead concert, hence the jerseys. Hoerner and the Ems will play two on Sunday against the Everett Aqua Sox. That will give us an extended, and probably better, look at the Cubs' first pick.
I wouldn't put too much stock in one game, but it was fun to watch him and to get some first looks at how he swings, plays D, and his overall demeanor.
As for Durna and Slaughter…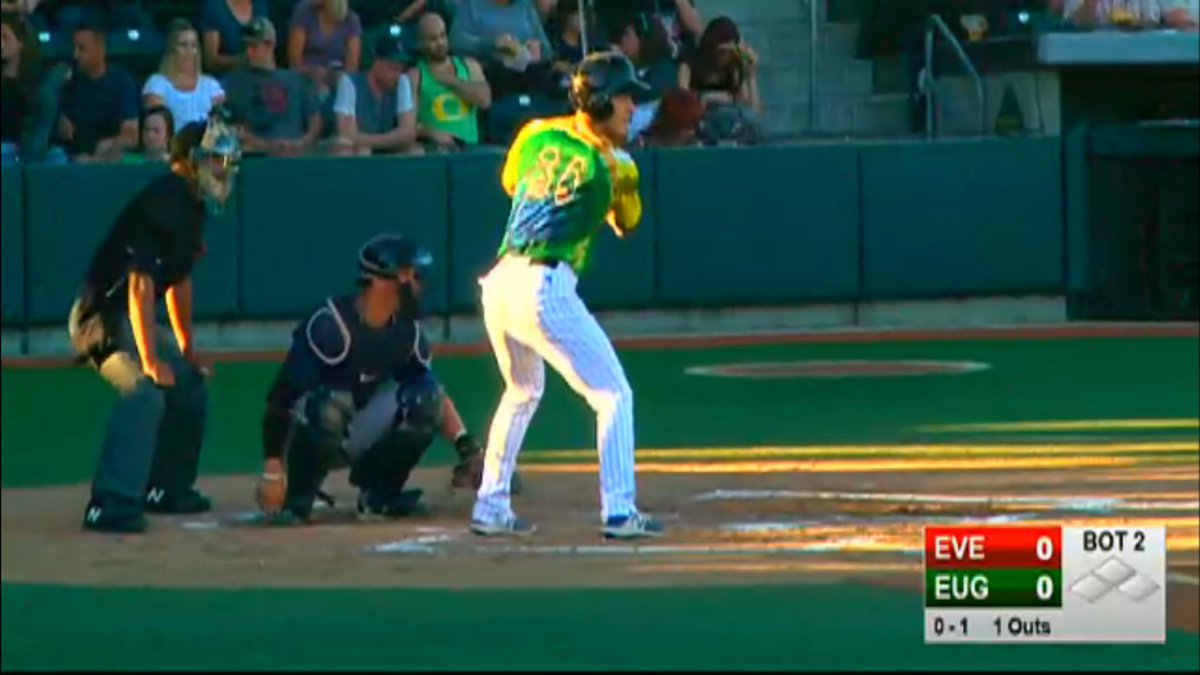 I came away impressed with Durna, a 15th round pick, as he has a nice short stroke to the ball. He went two-for-four with a triple. The night before he drove in six runs for Mesa. For a 1B, he's only 6′ tall, but he made every play at first just fine. However, like most 1B, his bat will need to be his calling card.
3B Jake Slaughter was originally drafted by the Cubs in 2016 but instead he chose to go to LSU. The Cubs redrafted him this year after his sophomore year. He is a lot bigger than I thought. At 6'3" and only 200 pounds, the 21-year-old third baseman has some room to add on to his big frame. He had a decent night going one-for-three with a walk and a strikeout.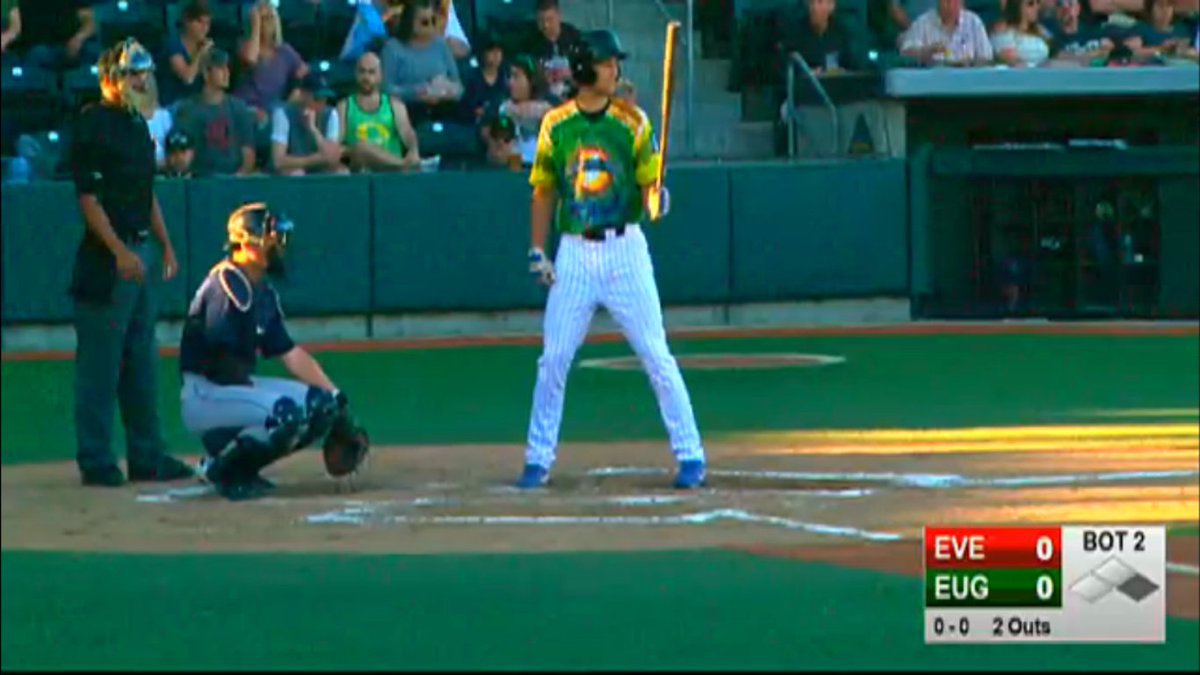 Going Forward
In the future, I am excited to see more of what Hoerner can do. I'm excited to see him square one up, sprint to second, make more plays to his right. I'm excited to see Nico sprint down the line after a pop up,  come in on a slow roller, fire a laser to first, and to see him take charge in crucial situations. It's hard to get all that in just one game. Last night was just his debut. He got his feet wet. It's just gonna take time to see what all he can do, along with his teammates.