By Todd Johnson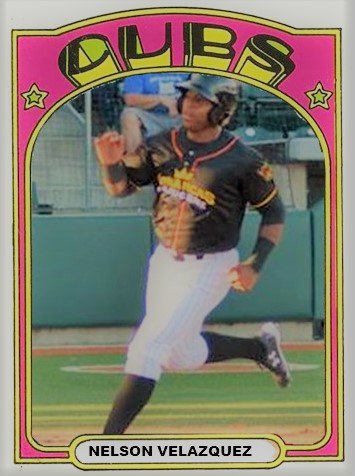 I just fawned over Nelson Velasquez all last winter and spring. I was not the only one, and there was a lot to fawn over. He is quite the physical specimen, who in a short six week span, cranked out 8 home runs and helped lead the Mesa Cubs to the Arizona League championship last September.
Went 2018 came, Velasquez was in spring training and playing with the South Bend squad. In reports by Arizona Phil, Velasquez was looking good and then he was injured. He missed about six weeks. When he was healthy, he was sent to South Bend on May 8th and I could not have been more excited to see him play based on 2017.
Things did not go well in Indiana. Velasquez got off to a poor start and looked over matched against more advanced players. He struggled catching up to fastballs and was dominated by any pitch that began with a C.
When short season ball came in mid-June, I was not surprised to see him reassigned to Eugene.  However, that's where today's story begins.
The Cubs have been known to reassign players from time to time. For Jeimer Candelario, it was probably the best thing that happened to him. Jeimer was sent from Daytona back to Kane County where he got back in the swing of things and is now playing for the Tigers.
For Nelson, things are beginning to work out. To his credit, he arrived in Eugene with an intense focus at the plate. If you look at his two months in Eugene, he's improved every 10 to 15 games. Once he settled into short season ball in July, the the promise started coming back. First came the extra base hits and then came the homers. In June he hit .148 with 1 home run and 1 RBI while striking out 17 times in 31 at-bats. His K rate of 30.1% last year was a concern heading into this season.
In July, the wormed turned and he was second in the Cubs organization in runs batted in for the month with 18. He hit for a decent average at .248 with a .311 OBP and his strikeout rate actually went up in July to 33%. But that's not the end of the story.
In the first two weeks of August, Velasquez is just terrorizing the Northwest League. A .306/.468/.528/.996 slash line is very impressive. He has 8 BBs and 12 Ks in 11 games. Both are decent rates for him.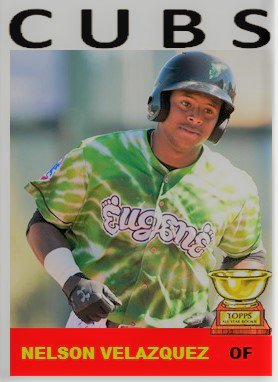 Going Forward
He's still just 19 and maybe too much was expected out of him too soon based on the small data set of Rookie League. However, when you see his tools in action, it's easy to see his potential.
Hopefully, he can finish strong this month and get off to a good start in 2019. I would be willing to just let things unfold naturally next year as he learns how to a professional hitter. He might have ups and downs for a couple of years. Just be patient as Velazquez develops at his own pace.
Previous Articles on Nelson

Nelson Velazquez Makes His South Bend Debut and Flashes His Five Tools
Leveling Up Series: Nelson Velazquez Is Powering Up for 2018