By Todd Johnson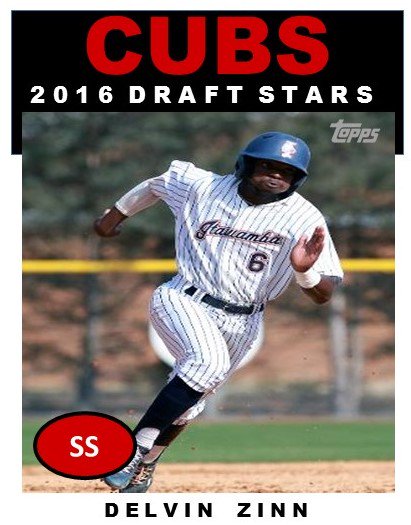 Once the Cubs latch onto a prospect that they like, they never really let them go. If the Cubs draft that player and the player doesn't sign, that doesn't mean it's the end of the relationship. In fact, many times, the Cubs have gone back and re-drafted that player. Delvin Zinn is one of several prospects the Cubs have drafted twice.
The Cubs first drafted Zinn in 2015 out of high school in Mississippi. Instead, the young athletic infielder chose to attend Mississippi State. Things did not work out there and Zinn wound up at Itawamba Community College before even playing a game for Mississippi State. At Itawamba, Zinn hit .408 with 32 RBI in 45 games along with 7 SBs. The Cubs redrafted him in 2016. This time, they were able to sign him.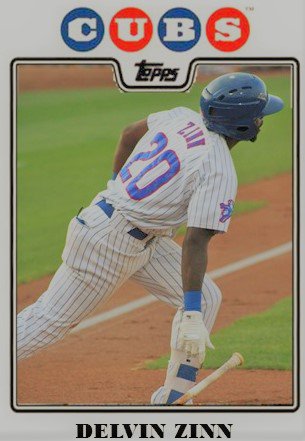 Basic Info
Positions: SS (10 games in 2018), 2B (16 games), and 3B (13 games)
5'10" and 170 lbs.
Bats Right
Throws Right
Hometown: Pontotoc, Mississippi
Age: 21
ETA – 2022
Zinn began his Cubs' career in the Arizona Rookie League in 2016. He struggled to stay healthy. He only saw action in 11 games and had just 33 at bats. He only hit .182 for that first year. He would repeat at Mesa in 2017. Things went a little better the second time around. He played in 40 games and hit .228 while playing a variety of positions in the infield. He started  at third, short, and second and was part of the championship team that won the Arizona League championship.
Heading into 2018, the 20-year-old was slated to start the year at Eugene. But after an excellent spring training and extended spring training, Zinn debuted at low A South Bend on June 8th.
In Watching Him…
The past three months, Zinn has displayed a unique athleticism that very few Cubs players have. He still has some warts to clean up on defense, but his hitting is coming along for a 21-year-old who skipped short season A ball. He is not going to be a guy that's going to crank out 15 to 20 home runs, but Zinn is a guy who can put the bat on the ball and put it in play to make things happen.
One trend that I noticed is that Zinn is an all or nothing kind of guy. He might go 0-for-4 on Tuesday, but turn around and go 3-for-4 on Wednesday. He is the "Multiple Hit King of South Bend." In 45 games, he's produced two hits or more 13 times. And he has had zero hits 14 times. For the summer, he is hitting .274 in 48 games with 12 RBI and is humming along at .283 in August..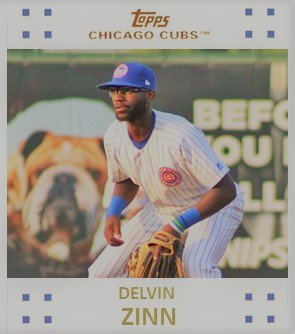 Going Forward
Consistency at the plate is going to be the key for him as he gets older. He should be at Myrtle Beach next year. While his defensive versatility is a plus, he fits best at second. His range and arm fit best there. I am interested to see him play a whole season. When this year ends in two weeks, he will have about 55-57 games in. Next year, Zinn should get in 120+ game experiences and we will see how consistent he can be and if he can tap into his speed.
In my travels with South Bend for 10 days in July, it was pretty easy to pick out where Zinn is at on the baseball field because all you have to do is follow the laughter. He is one of the most positive players to be around as he's always trying to cheer his teammates up or make them laugh. One of my favorite moments of that trip was in the Quad Cities. Delvin was sitting in a chair next to me at the far end of the dugout as I took pictures. We were just watching Brendon Little's curveball just devastate the River Bandits that night and all both of us could do was just laugh at the swings he was getting against it.