By Todd Johnson
It probably doesn't seem like there would be much to say about a 50-88 team, but this year's Iowa Cubs had a few things to write home about. AAA is always a level whose main job is to get players ready for the big leagues. In the Theo era, Iowa has become a place where bench players are stashed, elite prospects get a tune up, and where long-term MiLB players hope to get a chance. Sometimes that affiliate model works and sometimes it does not.
What Worked in 2018
Relief Pitchers – From Randy Rosario to Anthony Bass to Cory Mazzoni to James Norwood, the bullpen was the key to keeping the big league Cubs afloat all summer long in Chicago. Then again, that is really Iowa's job.
Victor Caratini – I was surprised he made the club out of spring training but not surprised when he was sent down to Iowa. He just needed to get some more at bats in. When he was ready he came up to Chicago and was a key cog in the stretch run in September.
David Bote – Bote came up and made himself into a household name this summer with some dramatic at-bats before fading a bit in September. However, his defense and ability to play multiple positions increased his value. Bote's ability to play multiple positions is the key to his future in 2019.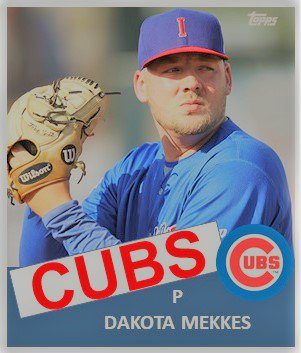 Dakota Mekkes – He's my guy and likely to be called up sometime next spring. The only issue for him right now is that he is not on the 40 man roster to get the call up. When he's ready next spring, he will be up. He had 41 Ks in 31.1 IP at AAA to go along with his 30 in 22.1 at AA earlier in the year. For the season, his ERA was a spectacular 1.17 with hitters only managing to hit .188 against him.
2019 Returning Guys
Mark Zagunis should return in 2019 if he does not get traded this winter. I really feel for him because I think he's ready for a major league role. More than likely, it's not going be with the Cubs.
I'd like to think that Bijan Rademacher will be coming back in 2019, but the odds are against it. At 27, the veteran minor-league outfielder might've played his last game as a Cub. Like Zagunis, there is just not a spot for him in Chicago.
A lot of the pitchers at Iowa should be returning. Along with some starting guys from Tennessee, it's gonna be a pretty competitive spring to see who will be in the starting rotation in 2019 for Iowa. Outside of Alzolay, Mills, and Clifton, I think it's pretty wide open for anyone to come in and get a spot. For now, it looks like Duane Underwood might be a bullpen piece.
Incoming Position Players
Ian Rice, Zack Short, and Trent Giambrone
I wish there were more. It was a disappointing year for most of the Smokies at the plate. However, these three seemed to transcend their teammates. All three showed a penchant for two things: getting on base and power.
Keep an Eye on for 2019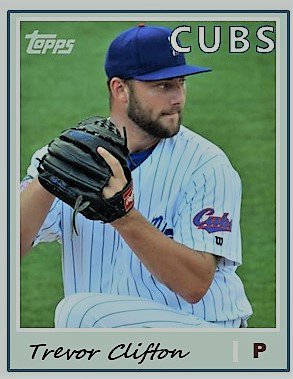 The Starting Rotation Conundrum
There will be 5 spots and about 10 arms who will be competing for said spots. However, either Alec Mills or Adbert Alzolay could be in Chicago to start the year. One of those two will be in the rotation along with Trevor Clifton. After that, that leaves spots for Michael Rucker, Duncan Robinson, Thomas Hatch, Matt Swarmer, or Keegan Thompson.
There are not going be too many guys coming up from Tennessee to pitch in the bullpen to begin the year. I expect Theo will go out and get a lot of arms just like he did in 2018….and 2017…and 2016…