By Todd Johnson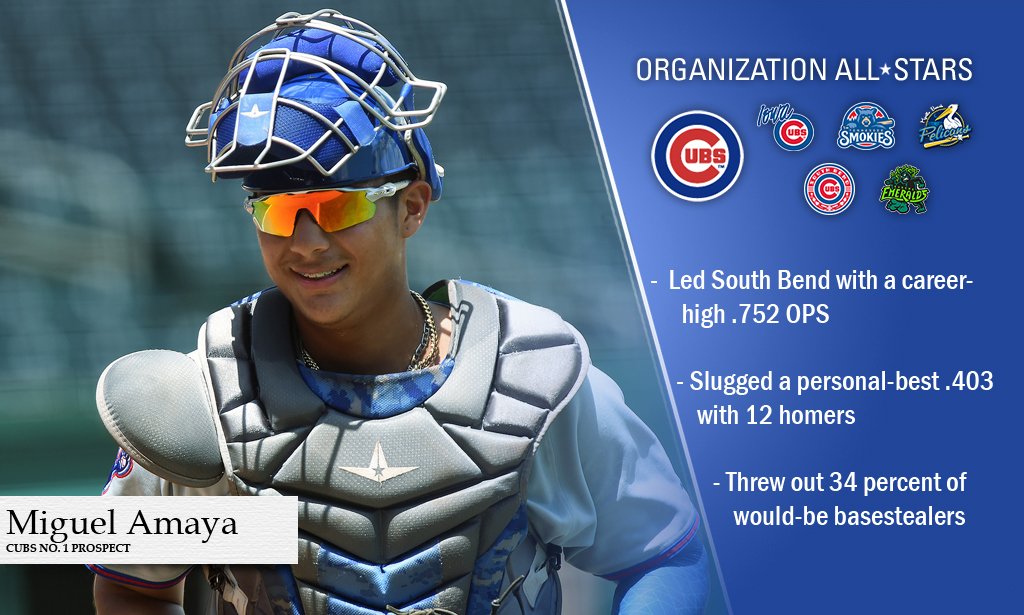 MLB Pipeline's All-Star Team for Cubs' prospects actually has some pretty good power and power potential. You would think that a system ranked in the bottom five of farm systems by several sources (Baseball America, Keith Law, Pipeline) would not have a lot of power potential. Au contraire, my friend.
Piepline's All-Star Team begins with their #87 prospect Miguel Amaya, who cranked out 12 HRs. 1B Jared Young hammered out 17 as did 2B Trent Giambrone and SS Zack Short. Jason Vosler rounded out the infield with 23 dingers. That's 86 infield HRs. That's not too shabby for minor league guys.
When I make MiLB all-star teams, I normally just do them on a monthly basis, by the half, or a preseason team. This is a pretty good list for what my 2019 preseason team will look like on the infield except for maybe Nico Hoerner.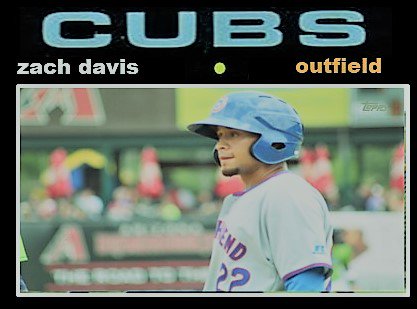 When it comes to the outfield this year, MLB Pipeline went with Mark Zagunis, Roberto Caro, and Zach Davis. All three hit well enough to deserve their spots this year with Caro and Davis doing it across two levels. What is missing, though, is power. None of three hit many extra base hits but they did get on base at a pretty good clip. Davis had a wRC+ of 111, Caro was at 186 (wow!) in 38 games at South Bend and 113 in 41 games at Myrtle Beach. Zagunis was also at 111 with just 24 XBHs on the year.
However, come next year, there could be some different names in the outfield including Nelson Velazquez along with 2018 draft picks Cole Roederer and Brennen Davis.
As for pitching, Pipeline acknowledged Cory Abbott (Cubs Central POTY) as the top right-handed starter. Eugene's Faustino Carrera was named the top lefty this year over Brailyn Marquez and Brian Glowicki got the reliever nod over Dakota Mekkes. Those are three very different arms.
It's an eclectic mix of players that were given the accolades. A year from now, things could change quite a bit in pitching as well. A few players will be coming back from injuries, a few could be traded this winter, and some guys might just breakout. You never know what will happen.
For this year's group, though, their plaudits are well deserved through a mixture of performance, talent, and grinding it out.