By Todd Johnson
In years past, this article was spread out over two or three days. I would individually look at pitching, hitting, and relieving. It doesn't need to be done that way anymore. Instead, today's post will discuss how some parts of the system are trending.
Strengths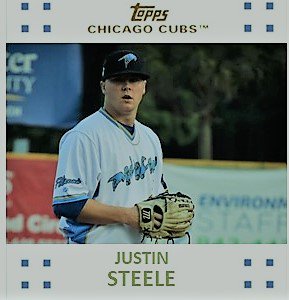 From AAA all the way down to rookie ball in Arizona, the Cubs have a plethora of starting pitching for 2019. It's still a little uncertain as to who is going to pitch where next year, but the Cubs are awash with a lot of guys who could be back end of the rotation type guys. They're only a handful of players who might be considered a 2 or a 3.  
The greatest aspect about the starting pitching strength is that the Cubs have a lot of depth. So much so, there are several arms who will be repeating AA and Iowa next year because of that depth. There are 15 names in play for the 10 spots at AA and AAA. Not everyone is going to make the cut to move up a level.
As a result, that depth is going to trickle down and create somewhat of a log jam in the lower part of the system. It's also going to create competition and we might see better pitching as a result.
The second strength of the Cub system is its youth. The Cubs attacked the international free-agent signing periods from 2015 to 2018 with a lot of young arms and bats. Those players are just going to be reaching Eugene and South Bend in 2019. It'll be interesting to see who keeps their head above water.
Concerns
In the summers from 2015 to 2017, the Cubs traded away a wealth of hitting and did not get any in return through the draft. As a result, they really don't have a lot of impact bats in the system. Zack Short and Trent Giambrone are nice surprises from those drafts, as well as Jared Young, but the Cubs are hurting for hitters from Myrtle Beach on up to Iowa.
Last year saw the Cubs succeed with a few non-drafted free agents and the Cubs may be willing to go out and get more MiLB free agents to fill the middle part of their system. As well, the Cubs used three of their first four picks in the 2018 draft on Nico Hoerner, Cole Roederer, and Brennen Davis. All three, when healthy, seemed to have a pretty good first year in Mesa, Eugene, and South Bend.
The Hope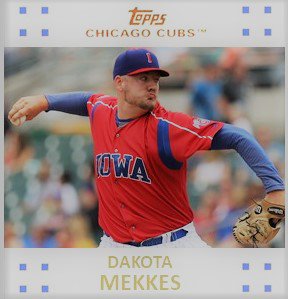 The Cubs may have one of the bottom five ranked systems in the minor leagues. They may lack your basic star impact prospects that we've seen in years past. But that doesn't mean that the current crop of prospects is going to be bad. In fact, there a lot of prospects who should be MLB contributors in 2019. I can see Bailey Clark, Michael Rucker, and Dakota Mekkes pitching in the bullpen. I can see Mark Zagunis in a bench role. I can see Zack Short cranking out a home run or drawing a walk at Wrigley. There are several players who have what it takes.
The New Hope
In getting back to the youth, that's probably where the next Cubs' star is going to come from. Right now, Nico Hoerner is a glow-in-the-dark kind of prospect. He's shining bright in the AFL with minimal experience against elite competition. Nico's time in the minors could be fast-tracked.
Most of the Cubs MLB core is going to be playing on expiring contracts in 2021. The Cubs can't sign them all so they do have some time to rebuild that system. The key is going to be the development of that youth the next two summers. Miguel Amaya, Brailyn Marquez, Cole Roederer, Nelson Velasquez, Brennen Davis, Luis Vazquez, Jonathan Sierra, Fernando Kelli, and Richard Gallardo are going to be the guys to watch turn into stars. At least that's the hope for 2019 and 2020.