By Todd Johnson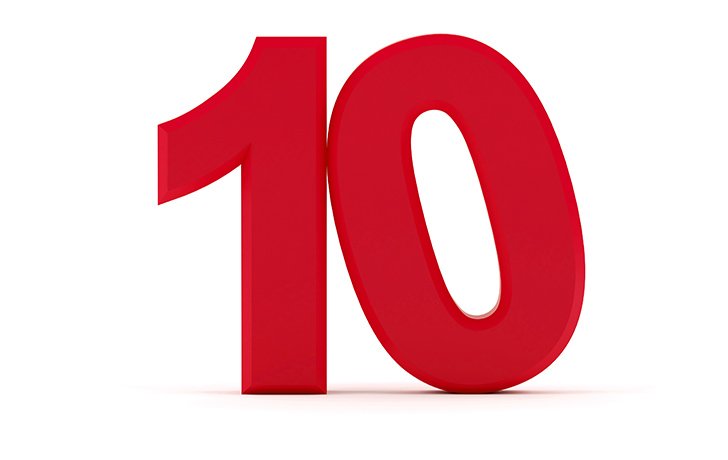 It is been a while since since I did random notes of 10 unrelated things about the organization. There are a lot of things happening with regards to free agency, payroll finances, roster decisions, and other assorted minutia that I really don't wanna devote an entire long form post to each one. Instead, I'm just going to get a few thoughts out there.
10. I thought about doing a full article about the craziness that is going to be South Bend's roster construction in 2019. If you take Eugene's roster of almost 35 guys and take 10 to 15 off of each of the two Mesa teams, that's about 55 to 65 guys who will be competing for 25 spots to play in northern Indiana come April. It is going to be quite the competition. As a result, I'm pretty sure I'm not going to try to do a preview of the team until the actual roster is released. Then again, I could see who Arizona Phil has playing on the squad during spring training. On the other hand, that Spring Training roster could be extremely fluid.
9. Mentat Theo Epstein – If the Cubs really want a certain free agent this offseason, Theo is going to go make moves to make it happen. Considering the amount of bodies that would be on the roster if certain free agents would be added, the Cubs will definitely make moves (plural) to get who they want and to get rid of who they don't think they need anymore. It may require a few trades with both major and minor league talent to make the team more financially flexible to take on that salary. Theo has always stated what he has wanted to do. And if he wants Harper, he is going to go get him but he's not just going to get Harper alone. The Cubs need a few bullpen arms and maybe a backup catcher. There will be several moves before and after any signing ~ plans within plans within plans.
8. Patrick Mooney of "The Athletic" floated the idea that the Cubs might not be done with Addison Russell. It's not a good idea. Considering that the Cubs have him signed for three more years and Russell is still relatively young, I understand the need that some people may feel to correct his behavior. Not me. If the Cubs did keep Russell, the Cubs would basically go back on everything that Theo said back in September when the suspension began.
7. MiLB Free Agency – The Cubs signed a few floaters who might be considered to be AAAA players to the 40 man roster. Odds are the Cubs will try to get them through waivers so that they can outright them to Iowa. The Cubs let 17 long-term minor league guys go last Friday. I'm not surprised and I'm actually happy for a few of them because there was no hope of them getting to Chicago, considering who is playing in front of them. Hopefully, guys like Bijan Rademacher and Stephen Bruno can latch on with someone to get a shot at the majors.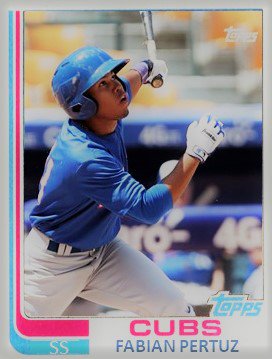 6. Lots of Shortstops Questions – The Cubs are starting to get all the shortstops again. It could be the strongest position by the end of 2019 with most of that talent being at some level of class A to start the season. The most interesting aspect to the position in 2019 is  just  exactly which affiliate everyone but Zack Short is going to begin the year at. Zack will be in Iowa, but who will be at Tennessee, Myrtle Beach, and South Bend? Will Aramis Ademan do Myrtle Beach? Just how good is Luis Verdugo after his scintillating August for Mesa? And Nico…how much SS will he play in 2019?
5. I originally wanted to devote a whole article to the Cubs having a second rookie league team and what impact that that could have on the organization in 2019. I still may do it later, it could be here or over at BP Wrigleyville. The number one thing to take away from that experiment was how many more pitching prospects popped up on the radar throughout the year. Hopefully, the Cubs will continue to have two Arizona Rookie League teams and to see more positive long-term effects.
4. Nico, Nico, Nico – I am pretty sure everybody's pretty excited about how he is doing in the Arizona Fall League. Nico is showing a penchant for hitting at the plate and he's also played second for a game and third for another. One thing nobody talks about is that he doesn't really walk a lot. He's only walked 11 times in 116 plate appearances this year. Despite that, it doesn't diminish his potential. There are some who would love to see him in Chicago by the end of 2019, but I think he really needs to get a full year in the minors working on that plate discipline. If Nico dominates, then he dominates.If he shows he belongs, then keep moving him up but it doesn't hurt to plan for the majors at the same time.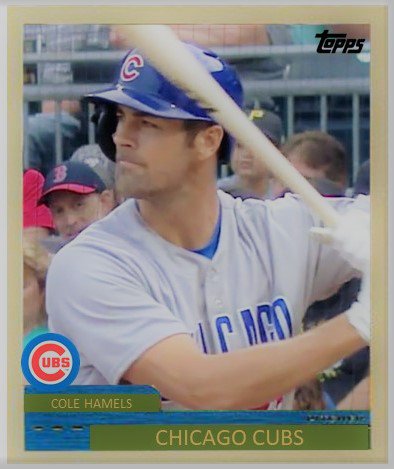 3. I really liked that the Cubs picked up the option on pitcher Cole Hamels. The $20 million cost is well worth what Hamels can bring to the mound as a Cub. The Cubs now have the most depth of any National League starting rotation.
2. Last night, Gordon Wittenmeyer of the Sun Times tweeted out that Joe Maddon's contract is not going to be negotiated this offseason. Instead, the issue will be revisited in the 2019 season. Despite all the problems the Cubs had in 2018, Maddon still got 95 wins out of this team. The feeling from the front office might be that he could have gotten one more in April or May that could have changed the entire postseason. That disconnect might be a reason why there has been no extension yet.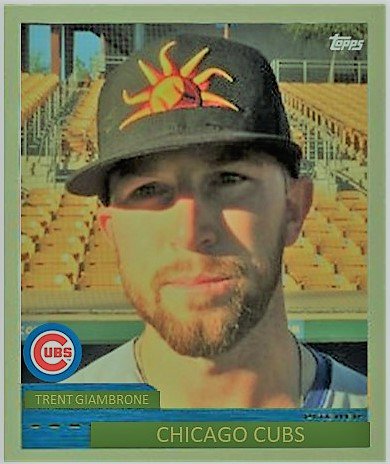 1. Trent Giambrone hasn't played a hell of a lot in the Arizona Fall League but he's been very impressive when he has. Not only is he hitting for average and hitting for power, he's also an on base machine machine (.500  OBP). And he's doing it against some pretty decent competition. When I redo my top 21 prospect list for January 1, Giambrone is more than likely going to have a top 10/15 spot.
Bonus MiLB News
*Corey Black has resigned with the Cubs for 2019 and his tries to work his way back.
*The Cubs also increased their 2018 international free agent signings up to 11 with 3 new signings last week per Arizona Phil. There is still no word on the resolution of being able to sign Mexican players and whether the Cubs can re-sign pitcher Florencio Serrano.