By Todd Johnson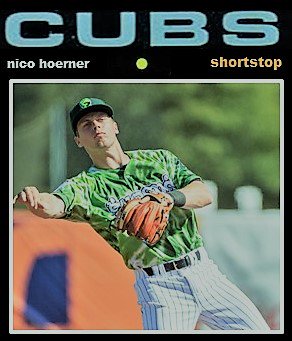 In the next week, Baseball America will be releasing the Cubs 2018 draft grades. In addition, they will also be releasing the Cubs new top 10 prospects for 2019. To get a jump start on the action, here are some predictions of what some of draft grades might be. I will recap their top 10 prospects at a later date.
BEST PURE HITTER: . Most people would think I would go with Nico here. Nico may be the most advanced hitter, but that is not quite the same as a pure natural hitter. That "pure hitter" distinction belongs to Cole Roederer, one of the Cubs two second round compensation pics. What I like most about Cole is that he's only 18 and he has pretty good power to all fields. If you were to ask scouts in the Southwest, they might put Brennen Davis at the top of their list as he tested off the charts on pitch recognition software.
BEST POWER: Right now, this award would have to go to Luke Reynolds. In a couple years though, Roederer could take it all.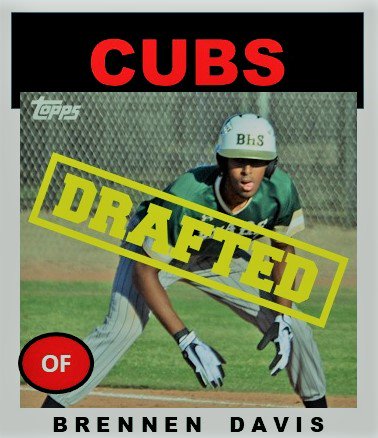 FASTEST RUNNER: Brennen Davis wins this running away with honorable mentions going to Edmond American and Roederer.
BEST DEFENSIVE PLAYER: Cole Roederer drew a lot of raves and plaudits for his ability to go get the ball this summer in the AZL from Baseball America's Bill Mitchell.
BEST ATHLETE: Brennen Davis might be that special athlete the Cubs have been trying to draft for the past six summers.  In addition to speed, he has pretty good height which allows him to cover a lot of ground in the outfield. Now, if he could just stay healthy.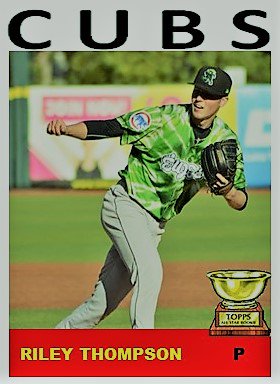 BEST FASTBALL: Riley Thompson is a favorite of mine in large part to his 95 mile an hour fastball that devastated the Northwest League in 2018. 
BEST SECONDARY PITCH: To be determined but it has to Paul Richan's breaking ball for now. In a year, it could be anything by Riley Thompson
BEST PRO DEBUT: Nico Hoerner. is doing well in the Arizona Fall  League which pretty much wraps this award right up. If you were to ask me about pitching, I'd have to go with Thompson who looked more and more impressive with each start.
MOST INTRIGUING BACKGROUND: Being  the nephew of a former MLB pitcher and the son of a current agent, Kohl Franklin should have some unique experiences to share in interviews the next few years.
CLOSEST TO THE MAJORS: Nico Hoerner. I don't think I need to say anything more.
BEST LATE-ROUND PICK: Edmond Americaan was an over slot sign in the 35th round out of Chipola in Florida. I was a little surprised that the Cubs were able to get him and then he helped lead Mesa 1 to the best record in the Arizona Rookie League.
The One Who Got Away: Mitchell Parker – The 6'3" lefty starting pitcher toyed with the idea of signing with the Cubs for a while but the Cubs just could not match what he was asking. Instead, he decided to attend Tennessee.