By Todd Johnson

The "MLB Hot Stove" is just not very hot this week during the GM Meetings. The Cubs have not signed any free agents nor have they have made any trades. The only thing coming out of the meeting is that it appears pitching coach Jim Hickey will also not be returning in 2019. I thought he was outstanding in keeping the rotation afloat and the young bullpen arms productive last summer. Theo also said that he was not going to comment at this time as it was not appropriate. So, it looks like more information will be coming down the pike later.
On Friday, Buster Olney of ESPN floated that the Cubs were open to trading Kris Bryant based on comments Theo made that there were no untouchables. Buster made a bit of a stretch putting Kris Bryant on the block. Kris is going to be a Cubs through 2020 and into 2021 and hopefully beyond.
In the awards section, Anthony Rizzo won his second Gold Glove and Mr. Javier Baez won his first Silver Slugger award. I doubt if Javy wins MVP, but it was such a thrilling season to watch him day in and day out.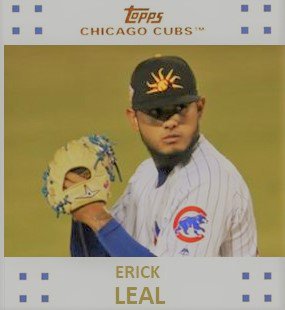 AFL Action
While Nico continues to hit well along with Trent Giambrone, pitcher Erick Leal is beginning to draw praise as he is the only starting pitcher in the Arizona Fall League who has yet to allow an earned run. Leal's streak reached 17 innings this week and his curveball has been getting rave reviews for its ability to miss baseball bats. Erick should be at AA Tennessee to begin 2019. Unless the Cubs put them on the 40 man roster by November 20, he is eligible to be selected in the next month's Rule V Draft. I will have a full fledged post on him for Tuesday.
In addition, catcher Johnny Pereda is trending upwards as this AFL season comes to a close. It's hard to believe that next week is the sixth week and final week of the season. Pereda's average at one point hit .273 this week. On the other hand, pitcher Bailey Clark has struggled a little bit in the second half. He gave up a monster home run to White Sox product Louis Robert the other day. However, he is still looking good sitting around 95 most days. Last night, he was in trouble as he gave up 4 hits in 2 innings but did not allow a run. This has been a great experience for him going up against some of the top talent in MILB. Bailey's ERA is at 2.45 in 11 innings.
Then there's this guy…
Lists Are Coming
Baseball America it's getting closer to putting out their draft grade on the Cubs and their latest top 10 prospect list. I will analyze that list as soon as it arrives sometime in the next two weeks. As well, John Sickel's Minor League Ball began releasing their prospect lists this week but have yet to get to the Cubs.
The 5 Series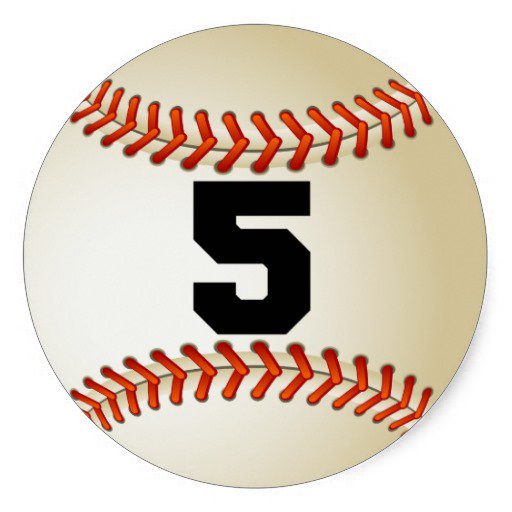 Starting the day after Turkey Day, my two offseason series will officially begin. As per usual, the position breakdown series will begin with catchers that day. And then I'm going to do something a little bit different this year in my offseason look at prospects. Rather than do a whole historical write up and talent evaluation of prospects, this year's series is going to be brief and to the point. It is called the "Five Series" and each profile contains five things and the theme will change for each prospect.
In addition, it's going to be class A centric. Not too many players above either Eugene, South Bend or Myrtle Beach are going to get examined. The first prospect on the clock is shortstop Levi Jordan, the Cubs 29th round pick out of the University of Washington in 2018 who played at Eugene after signing with the Cubs. After that, third round pick OF Jimmy Herron out of Duke has been piquing my interest.
Mailbag
I want to do a few mailbag posts like I did last year. So, send me your Cub MiLB questions you have this offseason about next year. It can be about any level, the draft, international free agency, the AFL, or trades. You can do it on Twitter or you can email me at CubsCentral2016@gmail.com. I advertised for some on Twitter yesterday and a few of the Qs I am thinking about actually turning into full fledged posts about Erick Leal, South Bend's OF in 2019, Adbert Alzolay's future (Probably at BPW), and Trent Giambrone's amazing AFL experience (at Cubs Insider).
Acquisitions This Week
MiLB Free Agents – Corey Black
IFA – Edwin Castillo, INF , Darling Grullon, P,  Orlando Guzman, OF – That brings their 2018/19 total to 11.
MiLB Re-signed to 6th year/Successor contract (per Arizona Phil)– Erick Leal, Roberto Caro, Gioskar Amaya, Anderson Acevedo, James Buckelew, Yan de la Cruz, Dalton Geekie, Danny Hultzen, Ryan Lawlor, Yasiel Balaguert, Erick Castillo, and Chris Pieters
Card of the Week