By Todd Johnson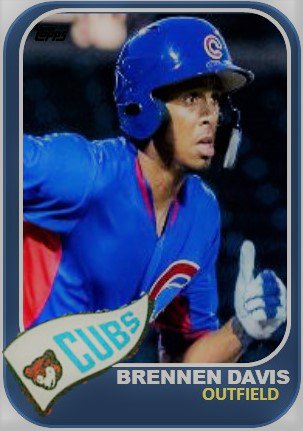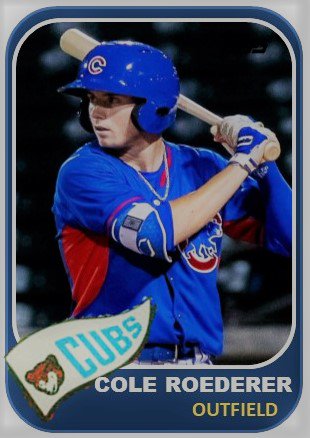 2019 should be a very exciting year in the lower levels of the Cubs system. There are a lot of young and talented players the Cubs signed through international free agency who are coming of age and there are some recent high school and juco draft picks that are going to be thrilling to watch.  It's a little early to pick out where everyone is going to play next year. 80% of the players on this list were in the Arizona Rookie League last year. Some should make it to South Bend at some point next year while most others will be in Eugene all year.
Here are just ten guys I am excited to see in person, or on MiLB.TV TV for the first time, suit up for the Emeralds/Monarcas  and hopefully South Bend next year.
Henderson Perez – Originally signed as a 5′ 9″ and 160 pound catcher, Henderson is a little bit bigger than that now. He was outstanding for Cubs 2 last summer in Arizona and I'm interested to see if he's developing any power to go with his excellent bat to ball and weight room skills.
Chris Allen and Niels Stone – Both pitchers were drafted out of junior college last summer and got some work in Mesa. But I am interested to take a longer look at them and see just exactly what they've got as starters who get to go all out next year. The Cubs have not been big on taking juco guys, so it is interesting they were selected.
Richard Gallardo – He's going to be getting his own post in the "5 Series" shortly, but he is the Cubs' top international free agent pitcher. All I know about him is what Ben Badler wrote about him for Baseball America. The thing about a 16-year-old pitcher is that they can grow substantially in terms of the quality of their stuff and also their own physical size. Hopefully, he will be stateside his whole career starting next year.
Jake Reindl was the closer for the University of Arkansas last year. He was shut down after the Cubs drafted and signed him. I am really looking forward to what he can do at the back end of a bullpen. More than likely, he will begin 2018 at South Bend. Then again, with his SEC experience, he could find his way to Myrtle Beach in April.
Danis Correa – The hard throwing right-hander out of Columbia was injured in spring training and never made it to Eugene. He did make two scoreless relief appearances in August in the Arizona Rookie League. So that bodes well for 2019. When you can throw 97 to 99, you're going to get a lot of people wanting to see that kind of fastball. He will be 19 all of next season.
Didier Vargas – He could skip Eugene as a 20-year-old kid and end up in South Bend next year. He was arguably the ace for the Cubs 1 staff last year and went 7+ innings in the playoffs to put them in the title game. I'm interested to see how he does stretched out over 140 game season and how much there is to his fastball/curve combo.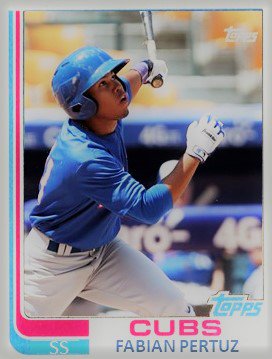 Fabian Pertuz – The young international free agent shortstop  had a 149 wRC+ last year, the highest of any Cubs prospect. He did it while playing in the Dominican at 17 years old. I wonder where he will be placed to be in 2019 at age 18? It could be Mesa or it could be Eugene?
The hype machine is really beginning to build up for Brennen Davis and Cole Roederer. The Cubs two second round picks are generating excitement for their all around talents. While I would love to see them at South Bend next year, I want to see them when they're ready to succeed at South Bend. Based upon the recent Baseball America draft grades, both young outfielders looked to be the real deal and the next big things in the Cubs' system.
Other Names – Reivaj Garcia, Luis Lopez, Luis Verdugo, Kohl Franklin, Jesus Tejada, Alexander Guerra, Edmond Americaan, Yovanny Cruz, Jeremiah Estrada, Carlos Ocampa, Raidel Orta, Luis Rodriguez, and I could keep going and going and going.
And that's the thing…the Cubs talent level should be very good at Eugene and Mesa in 2019.