By Todd Johnson

$90 Million plus is a lot of money to put out for a starting pitching rotation. In 2019, six  starting pitchers will be taking up 3/5 of a payroll estimated to be over $160 Million. No wonder Theo dropped the bombshell earlier this month that the Cubs may not be in on some high priced free agents this winter like Bryce Harper and Manny Machado, no matter how much a perfect fit one of them is. However, once you start looking beyond this year, the money is there after 2019 and there will be lots of it.
According to Sportrac, the Cubs are only on the hook for $115 Million in 2020 and a measly $60 Million in 2021. That is a huge financial windfall that does not include arbitration numbers for Bryant, Baez, and Contreras.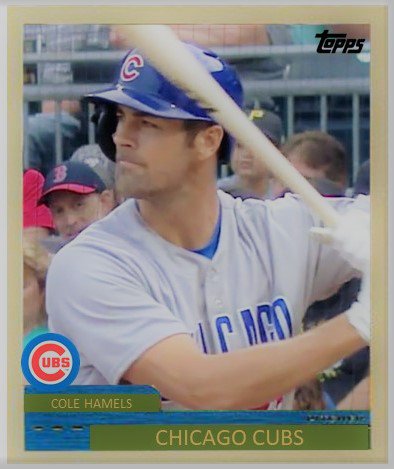 The biggest drop off in monies comes from starting pitching contracts running out. Cole Hamels is only signed through this season and then Chatwood, Hendricks, and Quintana come off the books after 2020 while Lester's deal has a vesting option for 2021.
On the surface, the Cubs could spend this winter if they back-loaded the contracts to take a bigger payroll hit in 2020, 2021, and beyond. The Cubs could also alleviate some of that $160 million through some shrewd trades.
However, the most likely contract that would alleviate some financial pressure would be that of Jason Heyward. I don't see the Cubs really being able to unload Heyward and his $22 million unless there are some hardcore elite prospects being thrown. Even then, that would be a tough sell.
The biggest problem for the financial future of the Cubs is that Theo and Jed willingly pay top dollar for starting pitching. The whole idea of the minor league rebuild was create a farm system that would be self-sustaining through the draft, international free agency, and trades. That is happening on the position player side, but not when it comes to starting pitching.
In 2012, Jed Hoyer and Jason McLeod promised that there would be "Waves of Pitching" on the shores of Chicago. Those waves have yet to appear. However, in 2016 and 2017, the Cubs drafted 50 arms to address that issue and those pitchers will now be at AA and AAA in 2019. Still, there's not really a top of the rotation arm among them. The Cubs have a lot 3s, a ton of 4s, and even more 5s. To look for a number 1 type starter, the Cubs might only have two in 16-year-old Richard Gallardo (who has yet to throw a professional pitch) and 19-year-old Brailyn Marquez, who might be (keyword being "might") at high A Myrtle Beach in 2019. And, if Jose Albertos can also get fixed, he could be another top of the rotation type guy.
When 2020 and 2021 comes, the question I have going forward is this: Will the Cubs go out and get more high priced arms to fill the rotation or will they be developing their own? If they have to pay for pitching, the Cubs are going to always have payroll issues even with their own TV network.
Over the next two summers, Adbert Alzolay, Justin Steele, Cory Abbott, Duncan Robinson, Thomas Hatch, Matt Swarmer, Keegan Thompson, Thomas Hatch, Alex Lange, Tyson Miller, and more will likely see some time at Wrigley to help the big league product on the field and the bottom line for the future as well. They will likely fill in as sport starters in case of injury and basically audition for Cole Hamels' spot in 2020 along with Mike Montgomery.
So, the moves that Theo and Jed make this offseason will be to make the 2019 roster the best it can be to win the division next year. The challenges are going to multiply after next year as their current MLB pitching assets begin to leave. Will the Cubs be self sustaining or will they have to go out and spend, spend, and spend again?