By Todd Johnson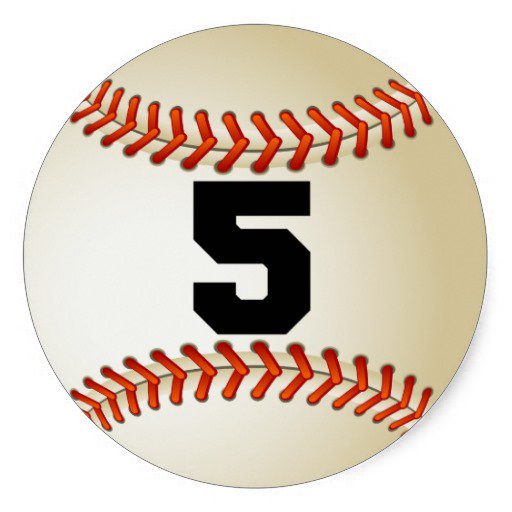 Some days, I don't know where to begin. Such is the case today. How do you start an article about a guy who, a year ago, was your #1 ranked prospect in the organization and now is not even on your top 21 list?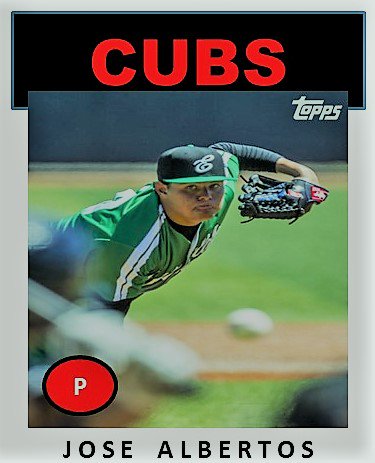 Let's just cut to the chase. MLB Pipeline summed up the problems of Jose Albertos the best. They understatedly said, "His delivery has gotten out of sync and he lost confidence once his troubles snowballed."
Jose made 20 appearances in 2018. He had an ERA of 14.84 in 30.1 IP. He struck out 38 and walked 65 while giving up 36 hits for a WHIP of 3.33.
It was sad to watch him disintegrate so quickly. The problems with his delivery began in spring training with his release point and a new curve grip. Then they carried over to South Bend and never ended. You could see it get in his head. By the time he went to Eugene, I thought, "What's the point of this. Shut him down and rebuild him later." You could tell he was beaten down by it all by the look on his face.
But here's the thing for me…
I still believe in Jose Albertos.
I really do.
I think he still has "it" somewhere deep inside. Here's why.
The Five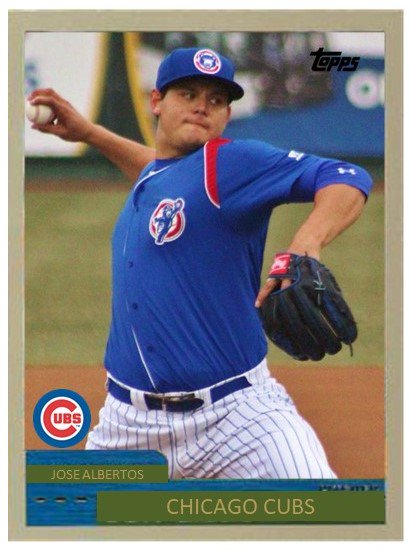 #1. He's just 20. He will be that age all next summer. Albertos is way too young to give up on. The Cubs can rebuild him. When Steve Blass and Rick Ankiel developed their throwing problems, they were much older and at a much higher level of baseball. Albertos is young enough that he can come out the other side.
#2. Time. There's no rush to get him back and the Cubs can take their time in 2019 getting him on track. They can work with him slowly and rebuild him physically and mentally next year in due time at extended spring training and, if need be, at rehab in Mesa. When he's ready, the less pressure he has, the better.
#3. 95. Even with all his control and command issues last year, Albertos was getting the ball up there at 95 mph with ease. The ball was coming out of his hand like it was in 2017. He just could not get it in the strike zone on a consistent basis.
#4. He never hit the bull. It might seem a little strange, but Albertos' lack of command was not the worst case scenario. The scene in Bull Durham where Nuke hits the bull never happened for Jose. No matter how wild he was or how painful it was to watch, he was not going to be that bad.
#5. Mental Skills Program. The Cubs minor league players talk about how they train their brains as much as they do their bodies. For Albertos, this has to happen for him to come back. To be able to stand and the mound and not freak out in front of a crowd has to be an issue he overcomes first. He needs to feel that confidence in real situations. The Cubs have to do that kind of rehab with him just as much, if not more so, than fixing his release point and grip on his curve.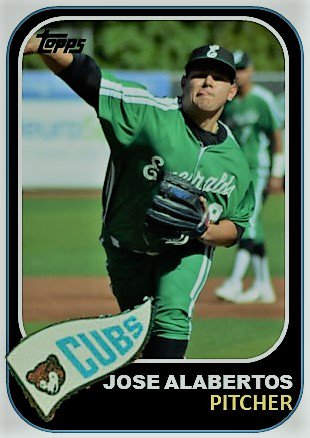 If ever there was a time to have this issue, that time is now for Jose Albertos. The Cubs and their staff in Mesa and the minors are best equipped to fix his release point and to prepare him to pitch to live hitters in his head long before he ever does so on the mound. That is going to be the key. Justin Steele attributes a lot of his success the past two years to visualization – the practice of daydreaming your physical movements in a successful manner as a form of meditation.
When Jose Albertos gets on the mound in a game that matters next year, he has to believe that when he lets go of the ball that he knows where it is going to go pitch after pitch after pitch.
Once he gets that confidence back, he will be just fine.