By Todd Johnson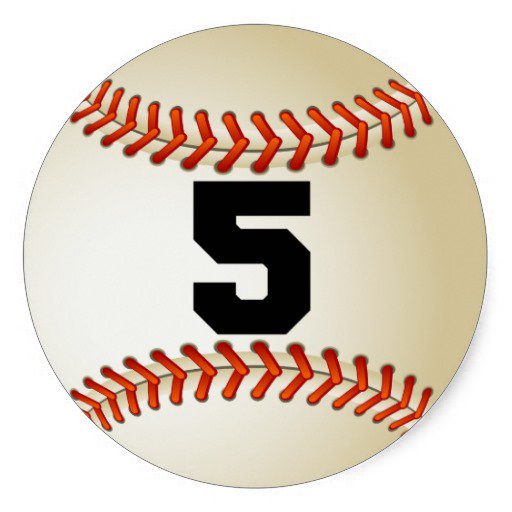 When a young international free agent signs their initial pro contract with the Cubs, there is not a lot of fanfare in Chicago. There is no press conference with TV cameras or Theo. There is no ceremonial throwing out of the first pitch. Nor is there a singing of the seventh-inning stretch and chatting with Len and JD. Instead, this is what it looks like.
Richard Gallardo was just 16 years old when he signed the contract above. A 6'1" and 185 pounds right-handed pitcher from Venezuela , his signing is important for several reasons as the Cubs made a big splash in the international free-agent market. He's now turned 17 and Fangraphs just listed him at #10 on the Cubs' top prospects list.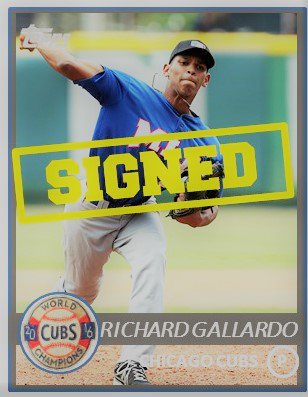 Here are five reasons why Gallardo's signing is a big deal.
1. Number 1. The Cubs don't really have a lot of pitchers who they could tab as top of the rotation material. His signing and subsequent development could change all that. He still has some growing left to do and his stuff should tick up as a result.
2. Polish. Take a look at this video and watch him attack some of the best hitters in this year's international free agent class at the showcase last February. He looks to pitch way beyond his years.

3. What his pitches can do already. Jesse Sanchez of MLB.com added the following about what he throws now. He wrote:
"Gallardo is smart and fearless on the mound […] The teenager's best pitch is his fastball, but he also projects to feature a good curveball and an above-average changeup. He already shows good command and feel for his pitches and the mix results in a lot of swing-and-misses. "
That bodes well for the future.
4. Projection. At just 16 years of age he showed he can pitch in the upper 80s to low 90s with control. As he continues to mature physically and mentally, along with weight training, he's far from a finished product. Right now, he is a pretty good 17-year-old that the Cubs hope will be a great 22-year-old.
5. Stateside. In the Theo era, only a few international free agents debuted stateside. Most started down in the Dominican to get their feet wet. Gallardo could be in Mesa in 2019. If it happens next year, that is going to be a huge step. It's also going to put a lot of pressure on him to perform. That's a lot to ask of a 17-year-old kid who really doesn't have a lot of game experience. However, as seen in the video above, Gallardo comes across as someone who has game skills already – a must for Mesa.
This year's big splash is unique as the Cubs under Theo have always targeted international hitters as their top priority. The Cubs signed Gallardo and 10 others this year. Instead of signing 30+ guys like they have in recent years, the Cubs went for a fewer higher priced quality players and Gallardo was the top pitcher on the market.