By Todd Johnson

There are just 12 days to go until the Cub Convention. And come the morning of the 19th, the tone of the convention could take on the feel of the Spanish Inquisition. When the Cubs leadership team of Theo, Jed, Randy Bush, and others take a seat on the stage, there are going to be a lot of pointed and barbed questions heading in their direction.
For the past three conventions, it's pretty much been a lovefest. Everybody was happy, feeling great, looking forward to the new season, and ready to begin Spring Training in less than a month. Not this year. How the 2018 season ended and the slow pace of the offseason are combining to set a couple of tones throughout the Cub universe. One tone is uncertain about when things are going to happen. The other tone, well, it's angry. I don't like that tone.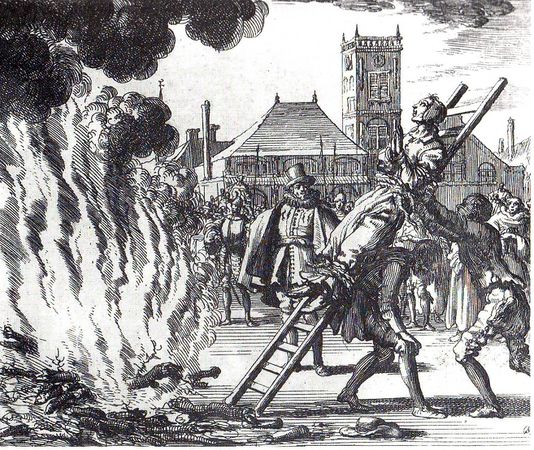 I  can still remember that as recently as 2014 and 2015. Cubs fans were angry at the convention. There was the Chet Coppock incident and the lady with beer can/knitted hat. I could go on, but part of me thinks that sort of emotional demeanor could return. Then again, that contentious crowd does have a a few valid concerns that coincide with mine. I'm just not angry about them.
Here are some of my questions:
Why have the Cubs not signed Bryce Harper? Is it a money issue? Is it Scott Boras?

So how is this new TV deal going to work for fans? How much money are we talking about here?

Yeah, I'm not too confident about the bullpen. Will the MiLB system be providing depth in the bullpen, specifically Mekkes, Norwood, and Maples?

Why have you not extended Javy or Kyle Hendricks? There's not much money on the books after 2021.

Who do you got in mind after Joe's contract expire? (Probably not the most appropriate question to ask. I think I might wait on this one.)

This Russell guy… How come he is still a Cub?
Yesterday, I sat down and listened to Theo talk on 670 the Score's "Inside the Clubhouse" about the Cubs' offseason. I thought that he might address a few of my questions and concerns. Here are some highlights of the conversation between Theo, Bruce Levine, and Matt Spiegel.
Re: 2018 Offseason Plans
"You have to work hard to make even the smallest pieces fit. I have to be honest with you guys, the biggest improvements are going to have to come from within the org." […] They're a motivated and determined bunch. I wouldn't bet against us.
Re: Development
"There are very few things in baseball you can count on. You can never count on a young player's improvement. Nothing is promised, nothing is given. It has to be earned and it has to be worked for and there has to be support along the way."
Re: Fan Expectations
"I'm not going to tell fans how to consume their offseason […] Focus on games is a more healthy state. I'm not going to tell people what to expect, anything's possible, some things are much more unlikely than others."
Re: Yu Darvish
"He's on a traditional buildup of his throwing program. He'll be full-go on a normal schedule in spring training."
Re: TV Deal
"Nothing is finalized yet." […] "first few years will be similar to past, but down the road there's more growth possible. The business side working hard, baseball side excited for consistency of dollars coming in."
Re: The Pace of Free Agency:
"Lots of value later."
Overall, Theo didn't really give any specifics about much of anything. He talked a lot but not much was said. Part of that was that he was asked some very vague questions with not a lot of particulars. I don't know if I was expecting some sound bites or headlines, but there was not even a hint of just exactly what is happening. The most interesting thing about the whole interview was Theo's phone kept buzzing.
As a result, fans are still left to their own devices to wonder what is going to happen. The only solace I can offer is we will know when it happens and not until.
Theo didn't even give us an appetizer.