By Todd Johnson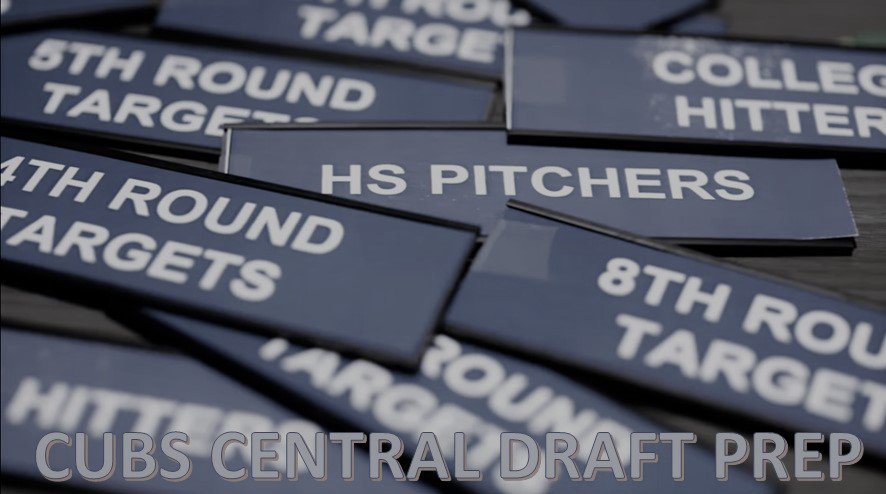 When it comes to the MLB Draft, the Cubs have not been into making legacy picks. In the Theo era, the Cubs have only made only one pick that could be considered something close. That came in 2016 with 38th round pick Tolly Filotei, an OF from Faulkner State CC and son of a Cubs regional crosschecker. However, when it comes to former players, no one comes right to my mind in the past 280+ picks of Jason McLeod.
This year, though, things could change.
Hill, Jr. could be sitting there for the Cubs. His father is a Cubs legend for one of the longest HRs I can ever recall. Sr. was a big muscle bound OF. His son, however, is quite a different player. If the Cubs take Hill, Jr., it is not going to be as a favor to dad. It is because Jr. has his own game that he plays at a high level.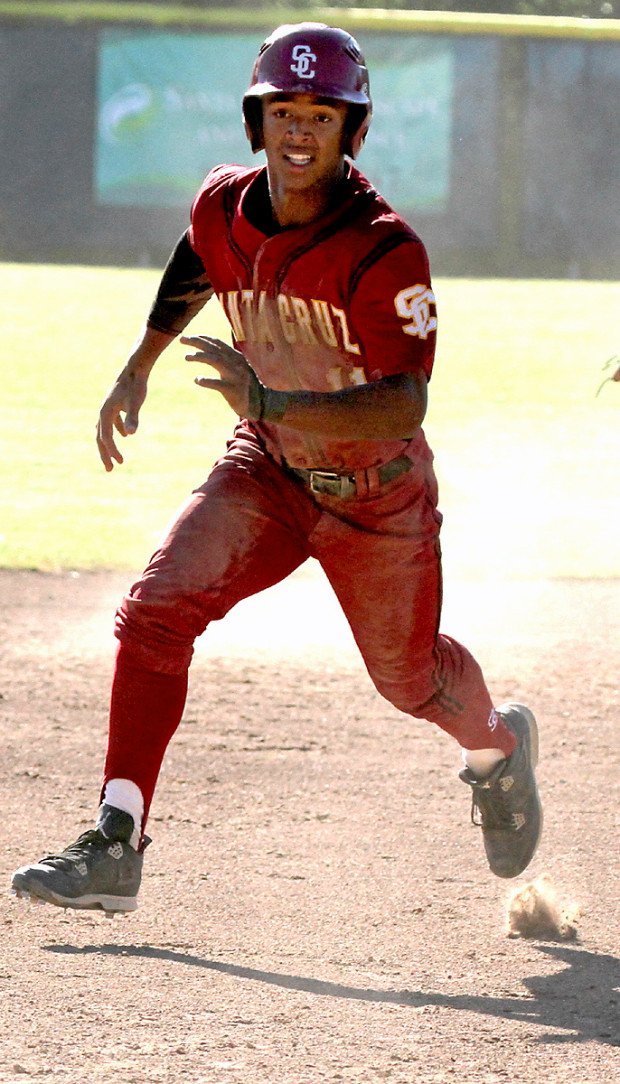 Basic Information
Ht.: 5'9″
Wt.: 169 lbs
Bats: Switch
Throws: Right
Commitment: Arizona State
What is clear about Glenallen Hill, Jr. is that is that he can hit and he can fly. He may lack the power of his father, but he can square up a baseball and put in in the gaps and race from home to third with the best of them. A switch hitter, he has a little more pop from the right, but hitting from the left side moves him a little closer to first base. He also looks to have a good knowledge of the strike zone and can draw a walk. For someone who is a bit undersized, he makes some very loud contact. Here's an example.
As for what position he plays, most of his life has been spent at shortstop and second base. In the past year, though, he's slid out to the outfield. That versatility will be a key in moving him up the draft board and is the kind of thing the Cubs' scouts like.
What Do Other People Say About Hill, Jr.?
His high school coach Dustin Torchio  told Jim Seimas of the Santa Cruz Sentinel the following:
"He hits the ball exceptionally hard to all fields and runs really well. Really well. He's like a deer. Two things you can't teach are speed and power. … He should only get better. He's potentially a very good infielder. He has range like Dee Gordon. He's got insane speed."
I wasn't expecting the Dee Gordon quote, I don't think anyone was, but Hill, Jr. has an impressive pedigree all his own. I like that about him. He's not trying to be anyone else but himself.
Hill has been a standout on the showcase circuit as well.
Nathan Rode of Prep Baseball Report wrote about Hill, Jr.'s performance last August in the Long Beach Area Code Games:
The star of the day was easily IF/OF Glenallen Hill Jr. (Santa Cruz HS, CA). A 5-foot-9, 176-pound Arizona State recruit, he went 3-for-3 with a triple, double and two RBIs against the White Sox. His double gave the A's a walk-off win. Hill was at Tournament of Stars and showed some rawness with swings and misses in BP, but he also showed extremely fast hands and flashed some loud contact in games. In his first at-bat, he squared up a 91 mph fastball away for a triple to left-center field. The exit velocity was 101.
Here's the key thing I have read on most reports on HIll, Jr. – He may not hit the ball over the fence like his father, but he does hit the ball very hard. That's a good sign for him. With his speed, those hard hit balls can go to the wall where Hill, Jr. can scamper all the way to third. If he had big-time HR power, he'd be in definite first round contention.
Even without said power, slide this kid at the top of most any lineup and he's going to get on base via a hit or a walk. I really dig his ability to play the game at a high level.