By Todd Johnson
Oh, yes! I love this deal!
While the deal is cost efficient, the Cubs sew up a pitcher beyond the 2021 season. Before today's extension, only Yu Darvish was signed beyond 2021.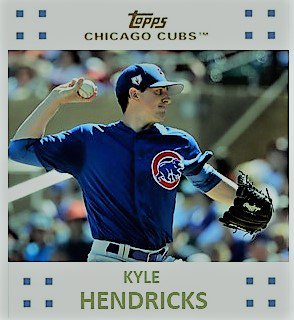 Hendricks, who just turned 29, was originally in the Rangers' organization before being acquired in the Ryan Dempster trade. He gets by on pinpoint control, a devastating changeup, and a lot of movement on all his pitches. As a Cub, he has posted a career 3.07 ERA over 5 summers. :Last year saw him get off to a poor start, but he recovered thanks in part to a very low 1.99 BB/9.
When the deal is complete, Hendricks will still be in his prime at 33 or 34, dependinging on his option. Considering that he doesn't have a violent delivery or need a 95 mph to dominate hitters, this is a very good deal for a pitcher who should be a peak performer for several more years. I also like the deal as it secures a great role model for up and coming starters who could, and should, be arriving within the next two years.
Hendricks' original deal was set to expire after 2020. The deal has no impact on this year's "budget."
It's a win-win for everybody.