After 4 games, the Chicago Cubs looked to be a hot mess at 1-3,. My only thought was that it could not get much worse. Yup, I got that one wrong and it looks like there is no end in sight as the bullpen continues to implode night after night. This playing like it's October in March and April is not working out so well. However, last night's win was a step in the right direction. The bullpen still needs a lot of work.
Meanwhile…The MiLB Roundup
The first week of the minor-league season is always exciting as you get to see a lot of players in new uniforms for the very first time. I'm sure after a week, the novelty will wear off for me and their skills will come to the forefront. 
The most notable change about the MiLB experience is a massive  visual change. All the Cub affiliates went HD. It has made a huge difference in watching the games. I can now tune into Tennessee and actually see the ball off the bat as it flies through the air.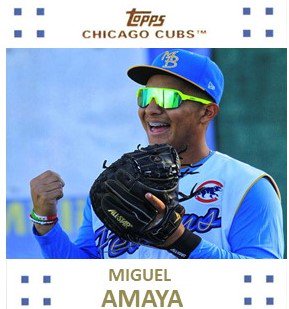 While it's only been three games, Miguel Amaya looks to be refreshed and rejuvenated after wearing down a bit in the second half last year. Every time he hits the ball, he is hitting it very hard with authority all over the field. The young 20-year-old catcher looks to be making mincemeat out of the Carolina League as he's put up an OPS of 1.429 and wRC+ of 241.
Thomas Hatch was very impressive on Thursday night. He showed a smooth delivery and against a team of elite prospects in Mississippi from the Atlanta Braves' system. He went five scoreless innings and struck out seven. South Bend's Cam Sanders threw his first two innings with some effort and location issues as his effortless delivery got a little extra run the first couple innings. He eventually settled down. In the fourth and the fifth, he looked to be in sync with his fastball and a developing curve which my friend John really liked. He did not give up a run in 5 innings of work. Tennessee's Cory Abbott also looked very good on Friday as he gave up one run over five innings with two Ks.
On Saturday, Keegan Thompson of Tennessee pitched the gem of the week. He threw 5 innings and did not allow a hit or run while striking out 8. His curve was top notch as he was putting every pitch where he wanted.
In the bullpen, I don't know how he does it, but Jeffrey Passantino got some of the ugliest swings I've seen in awhile in three innings on Friday night. He struck out six and used a sharp 12 to 6 curve just baffled the West Michigan hitters. Also in relief that night, fellow South Bend Cub Riley McCauley looked vicious in a 1-2-3 inning. On Saturday, Ryan Kellogg and Ryan Lawlor pitched well, too. Both went 3.1 scoreless IP with 4 Ks.
As for the opening weekend of games, the Minor League System…

Iowa – (2-1) : It's good to see Donnie Dewees back in action.  Zack Short looks good at the plate (.364). He's hitting and getting on base. The pitching for the I-Cubs is also off to a rocky start this season. As for Mr. Happ, I will be back with a post on him tomorrow. but for now, he leads the system in RBI after three games with 6.
Tennessee – (2-1): They held their own against a team of elite prospects in Mississippi. Nico looks to be walking a bit more already this year than he did all of last year. Charcer Burks has been playing really well in the field, on the bases, and at the plate working deep counts, drawing walks, and getting in pitcher's heads. I also love to watch Ian Rice give professional ABs every time. But Jared Youngs 2 HRs in 3 days have been awesome. Still, Young has plenty of work to do as he's only has 3 hits in 3 games.
Myrtle Beach – (1-2): This team has some serious defensive issues that they're going to need to get rectified soon. As for the hitting, DJ Wilson is off to a good start as is Johnny Betancourt. Bryan Hudson had a rough first couple of innings but would clean it up up going five strong with 6 Ks and 2 ERs. Hopefully, he can get some consistency this year from start to start.
South Bend – (2-1): What I've always liked about following South Bend is you get a really long look at some of the guys they took in the previous draft. You also get your first look at the pitchers they took without any inning restrictions on them like they have in playing for Eugene. Jonathan Sierra, Andy Weber, Fidel Mejia, and Nelson Velazquez all look good so far, but Tyler Durna looks much more impressive than anyone on the team – great ABs, approach, and patience.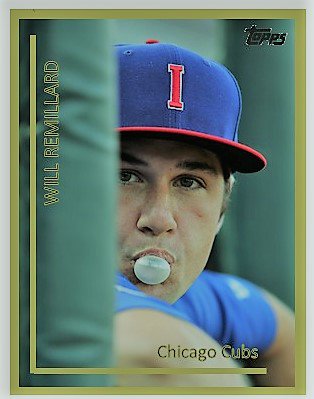 It looks as though that career of Will Remillard has shifted to the front office. He is officially going to be doing "research and development" for the Tennessee Smokies. I'm sorry things didn't work out for him as a player as he was one of my favorite players in 2014 for the Kane County Cougars.
International Free Agency News
The Orioles returned pitcher Pedro Araujo to the Cubs as they were not going to keep him on the 25 man roster. The Cubs then optioned him to Iowa and quickly traded him back to the Orioles for $750,000 worth of international bonus pool money. This could be a big game changer for the Cubs.
The Cubs have to spend that money before June 15. The Cubs could go one of three ways. According to Arizona Phil, they could use it all to land a big fish like Cuban shortstop Yolbert Sanchez. He also said they might be interested in going piecemeal for recently certified free agents from Mexico like P Jaime Melendez, P Jose Angel Valenzuela, and/or C Fernando Villalobos. The Cubs could also  just go buy in bulk down in the Dominican.
Draft News
My four part 2019 draft series drops on Tuesday this week. I'll be taking a look at a few college hitters. It's called "Examining #27."
In addition, MLB announced the final draft order and bonus pools this week. The Cubs get $5,826,900 total with $2,570,000 of that for the first round pick, $1,050,000 for the second at #64, and then it drops off to $565.600 at #104. Then the Cubs pick at 132, 162, etc.all the way up to 1212.
Upcoming
Be sure to check out the MiLB Players of the Day Awards page daily by using the menu at the top of the page.
Players of the Week

Card of the Week
The baseball cards have been flowing in this week. There are lots of good ones to check out over on the Facebook Page.
Pic by Rikk Carlson