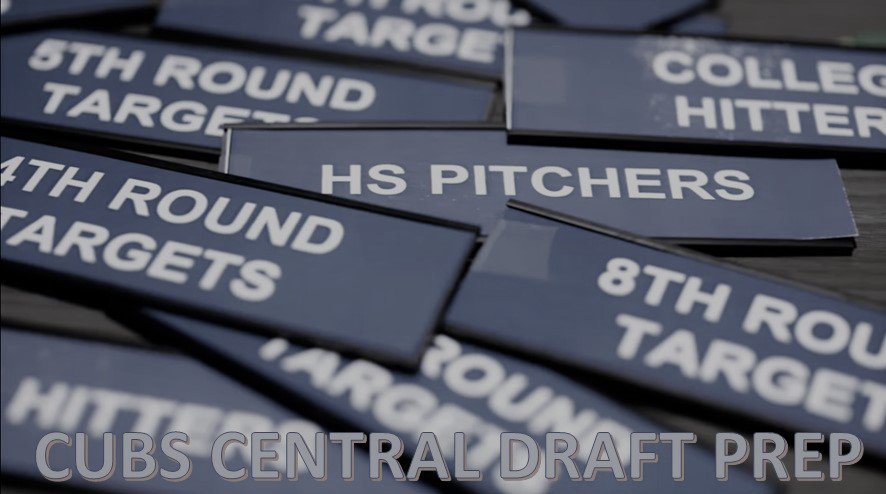 It seems as though I have been looking at the draft in a different way every year the past few years. However, last year I think I settled into a format that I like. Rather than try to write a big profile On every single draft pick who I think has a shot of going to the Cubs in the first round, I placed them in groups and wrote short blurbs about each one. This is much more to my liking and much more amenable to how much time it takes to research.
This will be the first of four articles or a breakdown of possible prospects who will be available in a certain category for the Cubs to take at number 27. With less than two months to go until the draft on June 4, it's time I get moving. First up, college hitters.
The Cubs are going to get a really good bat this year at #27 and that that should come from the college ranks where there are plenty of power guys that will still be available at the end of the first round. The issue is that many of them are rising quickly this year while the high school bats are fading.
The fastest riser on the market is Hunter Bishop of Arizona State University. The 6'5" OF who bats from the left hit 16 HR in his first 25 games for a slugging percentage of 1.041. In his previous two seasons, Bishop only managed 10 HRs while hitting .301 and .250. He did spend two years in the Cape, where despite low averages both year, he showed high walk rates of 16+%, which is extremely impressive. This year's jump has some evaluators flummoxed. He recently jumped over 100 spots on Baseball America's Top 300 into the top 20. He will need further watching. With that kind of power and approach, he's doubtful to last to #27.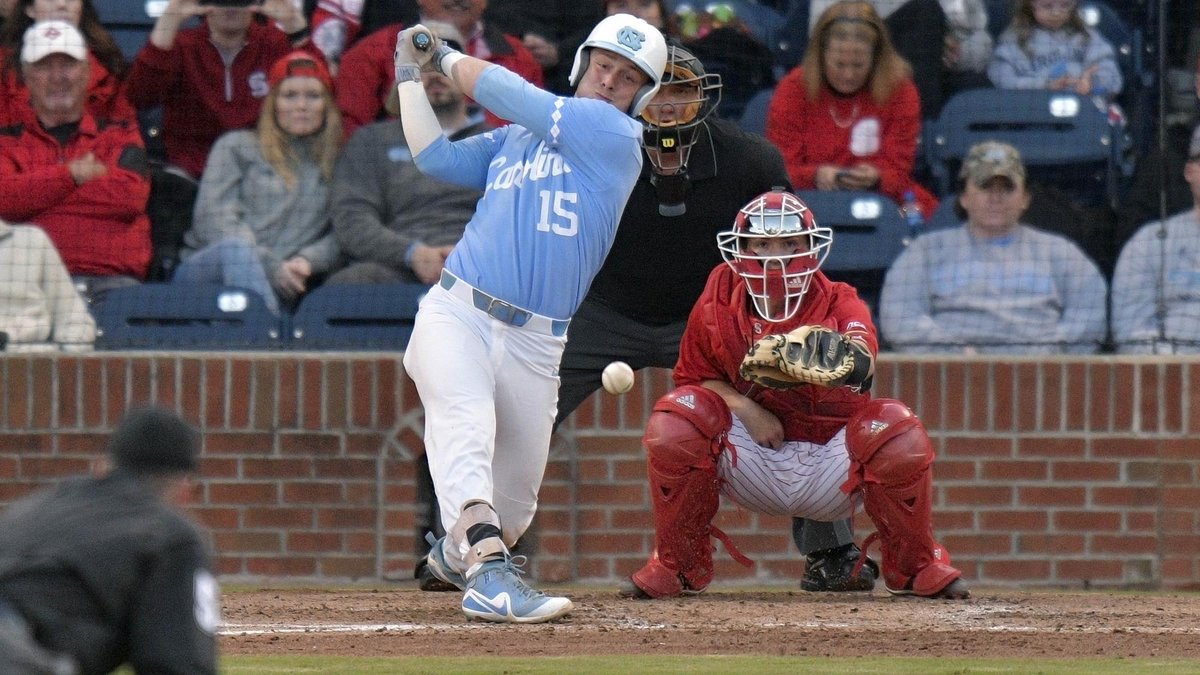 In Baseball America's most recent mock draft, they had Michael Busch of North Carolina going to the Cubs at number 27. Busch would become one of the top two or three power hitters in the Cubs' system immediately. While he is not pro ready now, he could be fairly soon. What I like about his profile is that he's been playing some outfield this year to increase his versatility. His potential to hit the baseball over the fence may attract your attention but he has a walk rate of unbelievable proportions. This year, it is almost at 25% as teams pitch around him after his 13 HR season of 2018. More than likely, he works his way into the top 20.
Logan Wyatt is my guy right now. Usually, "my guys" don't make it to the Cubs. Last year, it was Alec Bohm, then Trevor Larnach. Wyatt is a huge 6'4" 230 lb.1B who plays at Louisville. At the time I wrote this, he was hitting .293 with an OBP of over .500. He's gone from a guy who was rated in the 40s earlier in the year to a first round pick.

Logan Davidson is a 6'3" SS from Clemson who has yet to finish filling out. At only 185 lbs., there is a lot more room to add some muscle. He is rising on some draft boards but has had issues with the K in wood bat leagues, a must for the Cubs' check off list.
Anyone from UCLA would be a great add. Whether it is 2B Chase Strumpf, 1B Michael Toglia, OF Jeremy Ydens, or 3B Ryan Kreidler, the Cubs couldn't go wrong. But here's the thing…only Strumpf would not be a reach right here.He's got some good power for the position. With his hitting profile, he has to be in the Cubs' crosshairs. Kreidler, whom the Cubs took in 2016 out of HS, is also rising fast. Heading into the season, Kreidler was a Day 3 pick. Now, he is heading to day one like a bullet.
Edouard Julien from Auburn is a draft eligible sophomore who is only 19. As a freshman, he hit 17 dingers and he has 5 through 26 games in 2019, he also showing an improved approach. Based on his age, he's a guy I would consider taking very high. The 6'1" and 183 lb. Canadian profiles well at second base.

3B/OF/1B prospect Drew Mendoza has oozed talent since the Tigers took him in the 36th round in 2016. Instead, Mendoza went to Florida State where he's had an underwhelming college career. Still, his elite skills are evident. At 6'4" and 190 lbs., Mendoza has yet to tap into the frame as expected. Yet, he hit 10 dingers as a Freshman, 7 as a sophomore, and currently had 8 when this post was written with half a season to go. He could rise fast in May and might be a guy to keep an eye on. His walk rate has exploded this year. If he continues with his near .500 OBP and slamming HRs, he works his way into the first round. Most boards currently have him in the 40s and 50s.
The great thing about the draft that drives many people mad is that the evaluation and player movement is constant. There might even be a guy at the JUCO level who could sneak into consideration like SS Ivan Johnson from Chipola or OF Manny Gonzalez from Wabash Valley.
Next Tuesday's portion of "Examining #27" will be on high school pitchers.