Today marks the seventh day and the end of the first week of the MiLB season. It's been an interesting week of Carl Edwards and Ian Happ watching, prospect examination, and wondering what is happening with some players.
If one were to analyze performance of the top ten prospects on my top 21 list, you would get a mixed bag of results.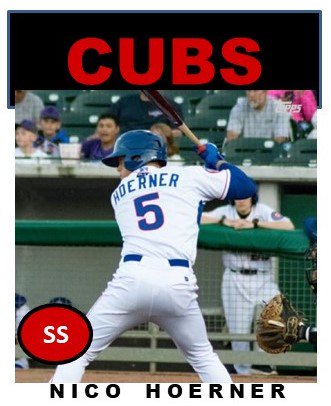 #1 – Nico is walking a lot. His reputation has preceded him and he had a decent first week. He's only played four games, but he's humming along with a 25% walk rate and a .438 OBP.
#2  – Miguel Amaya – Right now, he's the major run producer at Myrtle Beach. When he's on, the Pelicans will be in games. When he's off, they struggle.
#3 – Adbert Alzolay – Hopefully, he could be ready by May, but it is more likely the middle of late part.
#4 – Cole Roederer – He has good days and days. He's just 19, so be patient. I like that Buddy Bailey sticks with him in the leadoff spot for now. He went 2/5 with 2 RBI on Monday night.
#5 – Brennen Davis – He's in extended spring training and likely headed to Eugene in June.
#6 – Brailyn Marquez came out dealing for South Bend gassing it up to 98. He's still getting stretched out but he struck out 7 on 59 pitches in 3.2 IP. It was stunning to watch him attack hitters.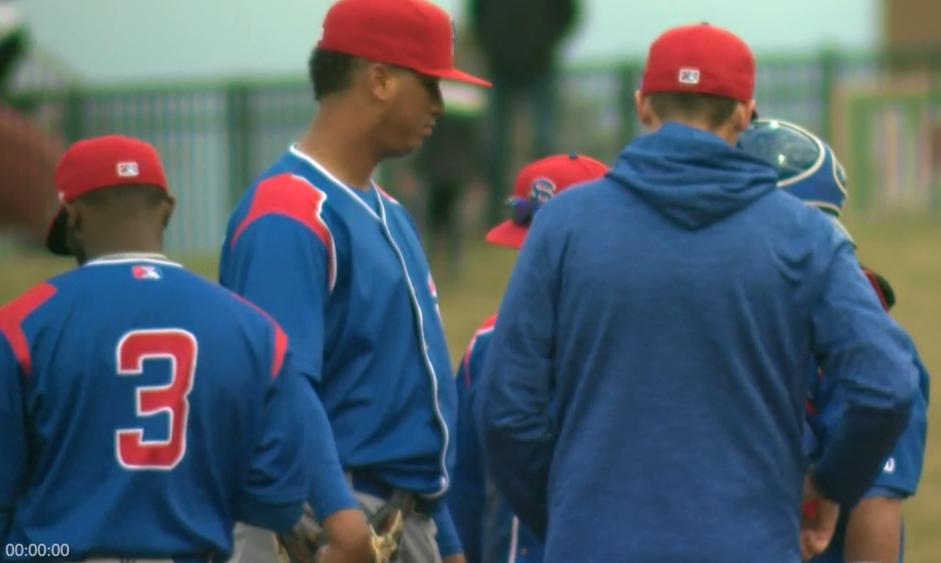 #7 – Justin Steele, like Marquez, is getting stretched out. In his first start, he overcame a rough first inning and threw 3.2 innings of 1 run ball as struck 4 while walking 3.
#8 – Aramis Ademan – He still looks overmatched at the plate. At one point his average dipped to .067 after 16 ABs before a 2 run single last night got him off the schnide.
#9 – Richard Gallardo – He will likely be in Mesa later this spring.
#10 – Cory Abbott – He looked strong in his first start going 5 with 2 Ks and 1 run allowed.
While these might be my top 10 prospects, there have been some other surprises and good performances this week.
Iowa – Zack Short has been hitting and getting on base while Donnie Dewees and Philip Evans are both off to strong starts at the plate. It was nice to see Trevor Clifton make his season debut Monday as he looked good getting stretched out while throwing 3 innings with no earned runs.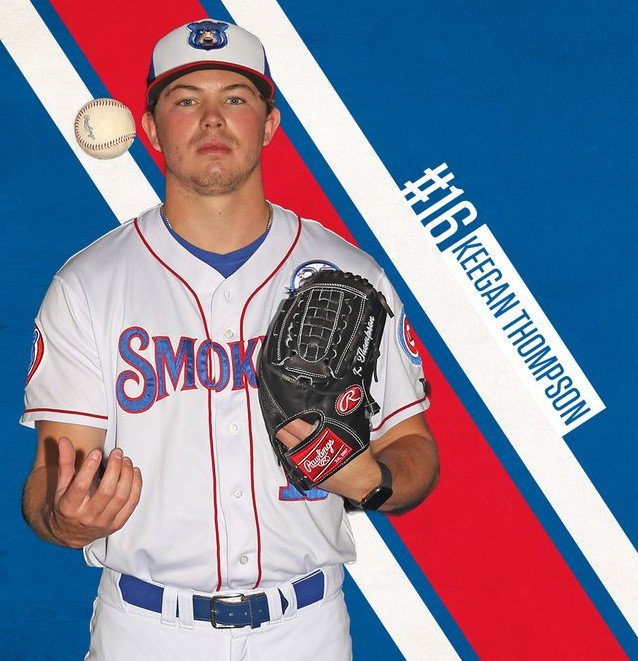 Tennessee – It looks like this team could be the team to watch this spring. Right now, everybody's hitting and everybody's pitching well. With both Thompson and Hatch looking strong in their first starts, I feel sorry for Southern League hitters every night.
Myrtle Beach – At one point, only 2 players had averages above .215. It's been a rough week for the Pelicans' hitters. And the pitching still has a lot of things they need to improve. Manager Steve Lerud and his staff have their work cut out for them..
South Bend – Nelson Velazquez and Jonathan Sierra look like they could be beasts, especially later in the year. I love what Levi Jordan brings to the ballfield, but three relievers are stealing the show. Jeff Passantino, Zach Mort, and Riley McCauley shut down the opposition in relief every other night. I also like what I see in the rotation from Cam Sanders and Riley Thompson who both have live arms.
Happ and Edwards
As for Ian Happ, it depends on the night. It's a very small sample size, but he's striking out a lot in 6 games and has only walked once. It's either an 0/4 or a 2/4 kind of thing happening. He does have 7 RBI, but those 9 Ks in 28 ABs are a scary. As for Carl Edwards, he struck out 3 of the 4 hitters he faced on Monday night.
Could Be Heating It Up
I am still waiting for a few bats to kick in at the plate. Luke Reynolds had his best night last night going 2/4 for Myrtle Beach I also think Nico will continue to improve the longer he stays at AA. He will rise to the challenge. He's been off the last two days for a rainout and a travel day.
Week 2 should sort out some more things.