8 days is not a lot of time in baseball circles. It is not enough time to examine the strengths of a player, a team, or a system. However, some trends do catch your eye. Those stats can tell of a glaring need or just something to keep an eye on to see if a change is needed
Judging players in April is never a good thing. Consider the fact that the South Bend Cubs have been playing the last 4 games in frigid temps in the 30s and 40s. No one here at Cubs Central is going to look down on those hitters or pitchers for not producing in conditions many are experiencing for the first time. It will get warmer.
Still, some interesting trends are out there that bear watching.
1. Myrtle Beach – 1-7 Record
Yeah, this is not good. The bats are not working and, as my friend John says, "only 3 guys are hitting their weight." I do like that Bryan Hudson has looked good and Kevonte Mitchell is kind of clicking. As well, reliever Garrett Kelly joined the team on Thursday. I love his arsenal. He threw two scoreless frames last night.
2. Slow Starts for Hitters
Andy Weber is well under .200 but I don't expect him there forever. He will make adjustments and put it together. The same is true for a lot of bats on both class A teams.
3. Tennessee Starting Pitching
Tennessee's starting staff is killing it. Keegan Thompson and Thomas Hatch have both thrown 5 inning no-hitters. Meanwhile, Justin Steele has the highest ERA there at 2.45.
4. Injuries
Zack Short and Fidel Mejia both got off to scalding starts that came to screeching halts with finger and wrist injuries respectively. Add in Victor Caratini's injury and we could see some catchers move up today or tomorrow. Taylor Davis will join the big league club while PJ Higgins or Ian Rice could end up in Iowa. The class A guys will stay put.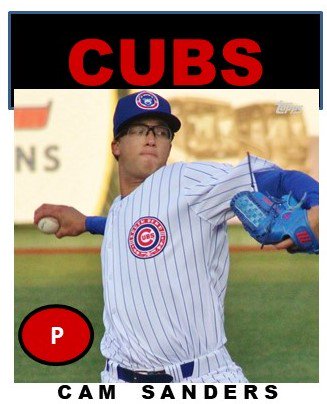 5. Cam Sanders
He's looked fantastic in two starts for South Bend. Good movement and a loose arm are contributing to his scoreless season so far. Once he got past the second inning in his first start, the jitters wore off and he's been electric. As well, I don't think teammate Riley Thompson is too far behind him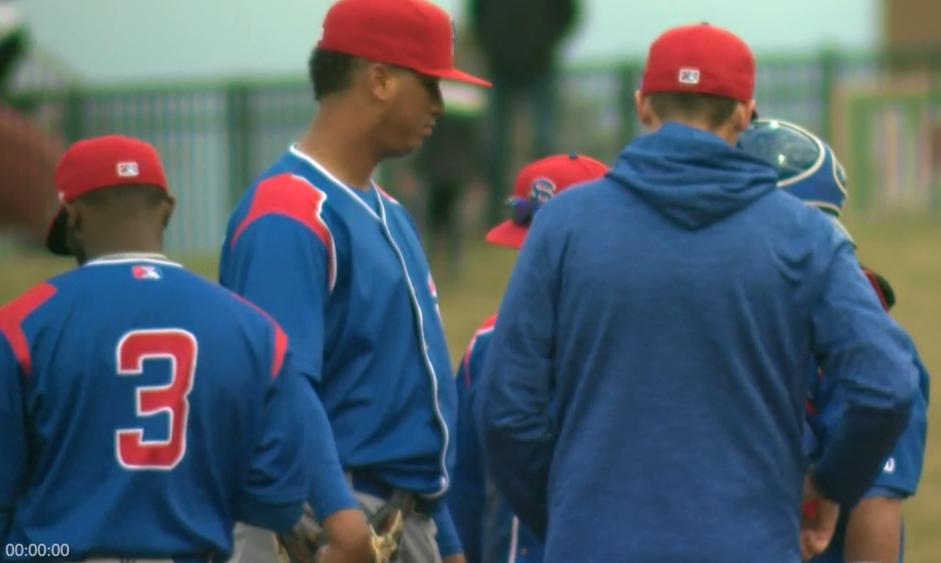 6. Domination
It's just 8 days, but PJ Higgins, Ian Rice, Dixon Machado, Brailyn Marquez, Thomas Hatch, and Keegan Thompson were all overpowering the first week. When I watched Marquez pitch, though, I think I was drooling the whole time as his fastball was unhittable in the zone.
These are just some interesting trends that we should keep an eye on. Their stats could mean something, or they could not.