A Brief Big League Club Update
The pitching woes of the first week looked to have disappeared as the Cubs won three out of four this week before yesterday. The winning coincided with the return to Wrigley after a 2-7 road trip to begin the year. My guy, Cole Hamels, was magnificent this week and the bullpen did not give up a run until the pitching struggles of Saturday. I've heard it a million times…"a walk is a run."
Down in the Minors
Jen-Ho Tseng was released from the 40 man roster to make room for Alan Webster on the 25 man roster. The Cubs could technically re-sign Tseng as of yesterday. He could not be on the 40 man roster for 30 days if he does re-sign  according to Arizona Phil.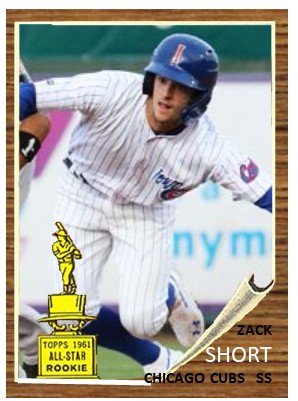 The Cubs' system also saw a plethora of injuries that required a little roster tweaking throughout the week. Zack Short looks to have a broken finger but we haven't heard how severe it is or how much time he will miss. As a result, Vimael Machin moved from Tennessee to Iowa and Clayton Daniel took his spot for the Smokies and went three for four in his AA debut. Alberto Baldonado also debuted this week for Iowa and Zach Hedges is back on the Smokies roster replacing Keegan Thompson who went on the IL on Thursday. Both Brad Markey and Ryan Williams came up and pitched for Iowa. Markey was then shipped to Tennessee and Williams was put back on the 7 day IL for Iowa. At South Bend, third baseman Fidel Mejia injured his wrist/hand sliding into second base. SS/3B Christopher Morel came up from extended spring training on Friday and tripled in his debut game.
Usually, I get emails alerts from the team when roster changes happen, but I am still in "school mode" for 6 more weeks. I just need to check my email more often throughout the day. I am very much looking forward to being in "summer mode" to keep on top of the daily minutiae as they transpire.
Team News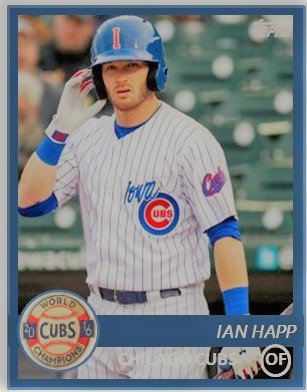 Iowa (6-3) Weather hampered the Cubs from playing much this week. Cold and rain shut them down for two days at home. Carl Edwards has been lights out in his return. I don't expect him to be down much longer. Ian Happ could take a while to get straightened out. Happ's OBP heading into Saturday night was just .273.
Tennessee (5-3) After a scheduled day off and a rainout the Smokies got back at it this week. Yesterday, I wrote about how the Smokies look to be the team to watch this year.
Myrtle Beach (2-8) The Birds won their second game of the year on Friday as they were able to coax 11 walks. Paul Richan also continues to do well on the mound. He's given up 1 run in 2 starts. Hopefully, he can improve on his efficiency and get to the sixth inning soon.
South Bend (5-5) The bats look like they might be starting to warm up after a frigid first few games in South Bend and Grand Rapids. The bullpen has blown a couple leads this year, but it is early. Part of the issue is that not everybody is fully stretched out and the piggyback starters are having to go a little longer than usual. It will work itself out here soon.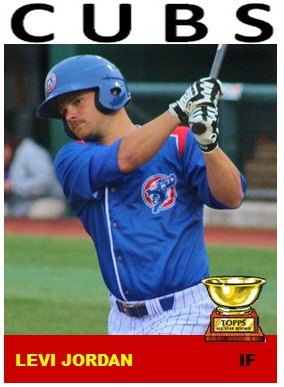 Leaders in wRC+  for each team – I love this stat as it measures offensive production against the norm. An average player would be given a score of 100 and 115 would be above average Above 140 is labeled great while 160 is considered excellent. Heading into Saturday, utility infielder Levi Jordan had a 180 for South Bend while 2B Carlos Sepulveda lead Myrtle Beach with a 90. PJ Higgins lead all active Smokies position players with a 210 and SS Dixon Machado of Iowa lead the whole system at 275. Most of those numbers are not sustainable except for Sepulveda's, which is on the rise as he warms up.
International Free Agency
This week, major-league baseball announced the international free agent bonus pools for each team. The Cubs came in with $5,398,300 which is close to their draft pool of $5.8 million. In addition, Baseball America wrote a nice article on some sleeper prospects from last year's international draft class. Cubs' prospect outfielder Yohendrick Pinango was given a nice write up. More than likely, he'll be in the Dominican this summer. Don't forget the Cubs still have some international bonus pool money left over that they got in the Pedro Araujo deal that they have to spend by mid June.
Coming Up This Week
Tomorrow, Myrtle Beach's Carlos Sepulveda gets an update. On Tuesday, I will take a look at high school pitchers in anticipation of this year's draft, which is seven weeks from tomorrow. The Midweek Report on Wednesday will produce the "Hot Start Team" while later in the week I will have a draft profile on either Parker Mitchell or Dante Biasi. I am also thinking of doing a weekly Saturday post that looks at just one affiliate.
Players of the Week

Card of the Week
Made from a pic by Rikk Carlson
I love the light and shadows set against the outfield wall in the background in this 1971 frame.