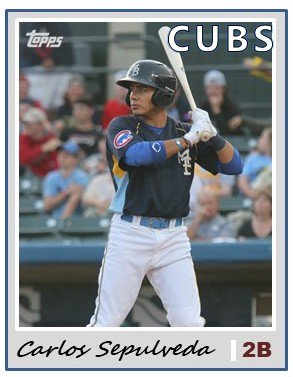 It's only been 11 days, but one of the best stories percolating about a Cubs prospect this year is the return of Carlos Sepulveda after missing most of the past two years with a shoulder issue. Now at 22, the young second baseman took a few games this year to find his feet before he began to take off for Myrtle Beach.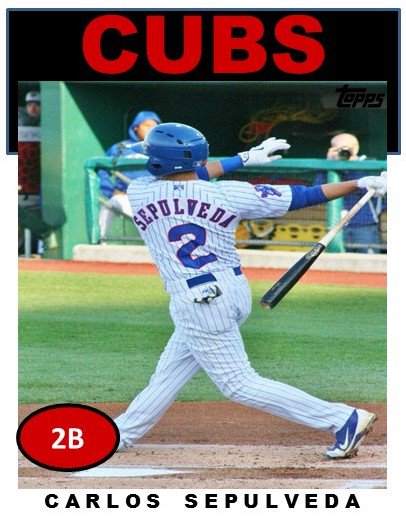 Sepulveda was one of the first wave of players the Cubs signed from Mexico in 2014. He broke out on the scene in 2015 in Mesa and his name begin to grow a bit before the 2016 season when Keith Law put him on his Cubs top prospect list.
After skipping Eugene, Sepulveda showed a great eye at the plate and the ability to hit the ball on a consistent basis for South Bend. At just 19 years old, the young lefty squared the ball up constantly for the young Cubs team. For the season, he hit .310 with a .366 OBP and a wRC+ of 122.
I like his quick bat and his ability to hit lefties and righties equally. His stance is a little open which one would think that would make him somewhat pull happy, but he used the opposite field 37.6% of the time in 2016 and is at 52% for this season. Here's some video of him in action via 2080 Baseball.
MLB Pipeline said the following about his future heading into 2017.
Sepulveda's hands work at the plate and in the field as well as those of any Cubs prospect. With his hand-eye coordination and easy left-handed swing, he repeatedly strokes line drives from gap to gap. He's not physical and won't hit for a lot of power, though he does have some sneaky pop to his pull side. Sepulveda profiles best at second base, where he has exceptional polish for a teenager.
For 2017, he was promoted to Myrtle Beach. He began the season and you could tell right away that something wasn't right. After about a month, Sepulveda was put on the disabled list and spent May through July trying to get his shoulder fixed. He showed back up in Mesa in August and was part of the 2017 Arizona Rookie League championship team.
At that time, the thought was he would be back to redo Myrtle Beach in 2018. That didn't happen as he missed all of 2018, too.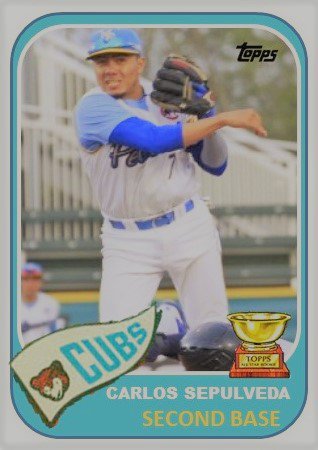 It would not have surprised me to see Sepulveda come out a little bit rusty to begin this year. And he did for just a few games (1/7). Even though the hits were not falling the first weekend, I noticed that he was hitting the ball with authority. It just happened to be right at somebody. This last week the hits began falling for him. For the week, he went 6/21 or .285.
I really like what he can do to a baseball. He's not going to hit for a lot of power but he can drive the ball either in the gap or down the line. He is going to put the ball in play consistently.
In spite of missing the better part of two years, Sepulveda is still only 22 years old. It would not surprise me in the slightest to see him get a call to Tennessee at some point in the summer. In order for that to happen, though, he is going to need to continue to hit the ball with authority, spread it all over the field, and, most importantly, stay healthy.