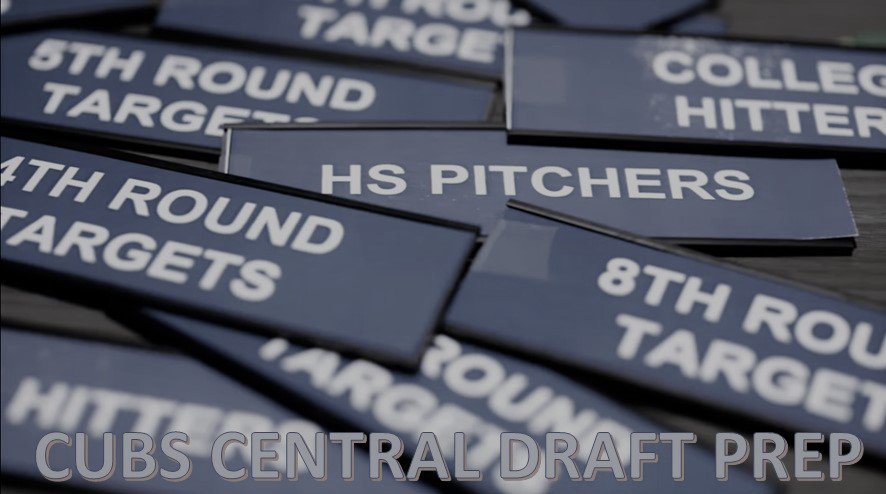 When this list began today's list, I only had two pitchers – Jack Leiter and Hunter Barco. That's it. Both have seen their stock rise, fall, and now rise again. Most of the top prep arms will go quick, no matter the risk. However, I found a few arms who could be around at #27 including two from the same high school team.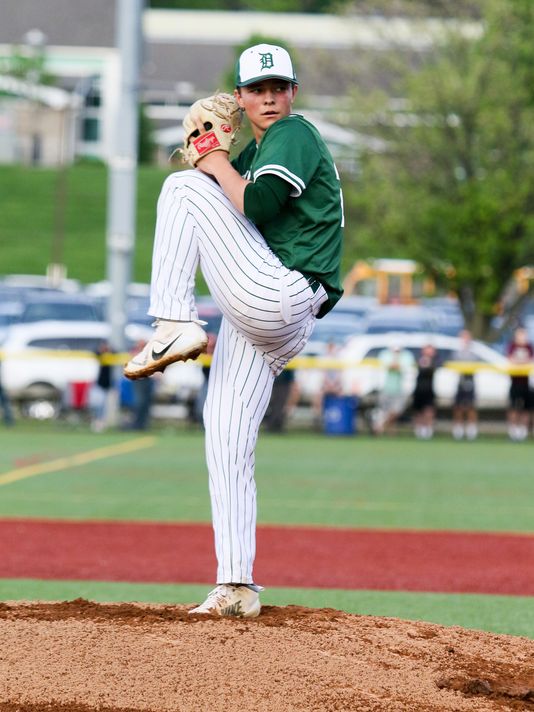 When MLB Pipeline first came out with their Top 50 Draft list, Jack Leiter was sitting pretty at #20. With a low 90s sinker and a plus curve with spin rates approaching 2500, he was seen as a very polished arm with some good lineage. For Leiter, he began sinking on most draft lists because he comes from a northern state. Now that he's playing, he's moving back up the draft boards. The Cubs could get a steal if he's a guy they like at #27. He has USA Baseball experience. While he is not a 5 star athlete and doesn't hit 99 on the gun, he is getting passed by. That might be a big mistake.
Here is what Pipeline said of Leiter:
Leiter has a solid four-pitch mix and knows what to do with all of his offerings. His fastball was in the 90-95 mph range all summer, touching those upper numbers in shorter stints and sitting around 92 mph more often than not. The fastball plays up because he throws it with some sink and commands it extremely well. Some feel his curveball is better than his slider, but both should be distinct and effective breaking balls for him, and he has a solid changeup as well.
Here is Pipeline's latest video with Jonathan Mayo adding commentary.
Considering Leiter's pedigree (Father=Al Leiter), Jack should be in the discussion for #27. The problem is he back rising up the boards.
As for Hunter Barco…If one was to project where Barco could be in three years, most crystal balls would have him in the top 10 in the draft. The 6'4" lefty has USA Baseball experience and is committed to the University of Florida. Some scouts love Barco's low arm slot as they see it as deceptive. Others see that same slot as to why he might have command issues. With a low 90s fastball and a decent slider, Barco needs to continue to develop a third pitch, which right now is a changeup.
Two names to keep an eye for are teammates Matthew Thompson and J.J. Goss from Cypress Ranch, Texas. Thompson's readings vary on his fastball. Some say he throws 91-93 while others say he is in the mid 90s. To be totally honest, though, Thompson's out pitch is a wipeout slider. He also is developing a curve. He's kind of a new arm who broke onto the scene in 2018. At 6'2" and 184 lbs., he carries that weight well and could probably add 15 pounds easily. In the video, you'll see the giddy-up on his fastball and the inconsistent fastball command.
J.J. Goss seems to be catching up to his teammate. While both are committed to Texas A&M, Goss is more of the ascending arm right now. His floor is a little bit higher than Thompson's just based on command and an uptick into the mid 90s on his fastball.  He's got some nice movement on his heater but he's also got a little bit effort to his delivery.
Fellow Texan Josh Wolf is taking advantage of playing earlier in the year than his northern counterparts. He's more of a project. In the video below from 2018, he was seen throwing upper 80s and low 90s. Well, like a lot of young arms, his stuff has ticked up this spring. At 6'2" and 165 pounds, he's got a nice sized frame to fill out and see his stuff tick up even more. He might be a bit of a project. Then again, what high school arm isn't. More than likely, he could be sitting there in the second round as well as the first.
Out of all the categories, this one has the highest level of risk. It is also the hardest category to project and the Cubs have have not had good luck with high school arms. Only Justin Steele has had some level of success. This year, I don't see the Cubs going with a prep arm in the first round. However, the second or third rounds might be more plausible and much less of a risk than at #27. Then again, Barco and Leiter would be pretty tempting if they are still on the board.