Today, I'm writing something different. While it's technically not an all-star team, "The Hot Start Team" sounds more like a collection. It'll be interesting to compare this team to the actual April All-Star team on May 1 and there could be several differences as other players will heat up and some of the players listed below will cool off.
For the past 13 days, the players listed below are off to good starts for 2019. Some of the prospects are even dominating and could level up in May at some point.
The Hot Start All-Star Team…
C – Ian Rice – He looked ready for AAA last year and he's come out of the gate strong to begin 2019. He's hitting .304 with a .346 OBP.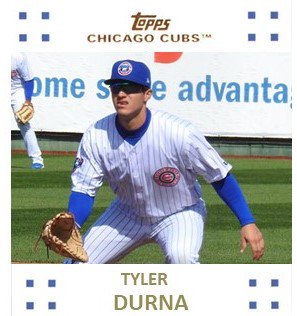 1B – PJ Higgins, Tyler Durna – Higgins also looks ready to start the year and he's showing some pop along the way. As for Durna, I don't see him playing for South Bend much longer. The bat is good, but the approach is even better.
2B – Levi Jordan, Carlos Sepulveda – Both of these guys are up there grinding out ABs and doing anything they can to help their team win. It could be a single, going the other way, or laying down a bunt or making a productive out.
SS – Dixon Machado, Zack Short – Short's misfortune of breaking a finger saddens me as he was hitting almost .400. As for Machado, he's taken advantage of the situation and is pummeling the ball all over the field. I don't have any word on when Short will return.
3B – Fidel Mejia – The 20-year-old switch hitter was rolling along before sliding into second base awkwardly and injuring his hand/wrist.
OF – Nelson Velazquez, Jonathan Sierra, Trent Giambrone – The fact that two of these guys play for South Bend should get your juices going as both are showing great plate discipline and approaches at a key point in their development. The power will come, but maybe not until June when it gets a little warmer. Trent Giambrone is hitting above his normal mid 260-270s average at .300 with five dingers. His wRC+ is looking good at 152.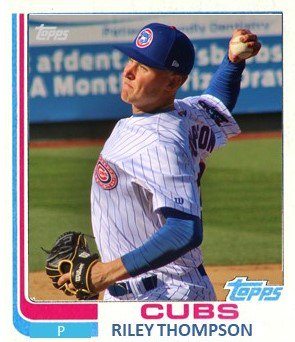 SP – Trevor Clifton, Keegan Thompson, Tyson Miller, Cory Abbott, Justin Steele, Cam Sanders, Brailyn Marquez, Riley Thompson, Paul Richan – Starting pitching is the strength of the system and for these arms, they've all dominated their so far in April. I really like what all the AA guys are doing night in and night out. Riley Thompson and Cam Sanders hold promise but there are still warts they have to smooth out. As for Marquez, his fastball looks electric every outing. As for Keegan Thompson, he made one 5 inning no hit start and went on the 7 day IL. He's scheduled to come off that tomorrow.
RP – Carl Edwards, Dakota Mekkes, Ben Hecht, Ian Clarkin, Craig Brooks, Manny Rondon, Bailey Clark, Ethan Roberts, Riley McCauley, Zach Mort, Jeff Passantino
The big surprise for me here is Hecht. I didn't see him as a back end guy just yet. He's doing great for Myrtle Beach in that role as he has really stepped up his command. Good for him! As for Mort and Passantino, they have been lights out and shut down arms as piggyback starters at South Bend.
Who Is Missing from the List That Could Be on the Monthly All-Star Team in 2 Weeks?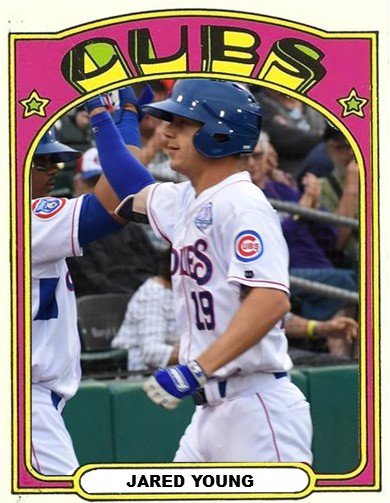 Jared Young is hitting dingers at a decent clip, the rest of his hitting game is coming along slowly. His average (.256) and OBP (.289) are slowly climbing. He also has 2 outfield assists!
Nico is not hitting as well as we thought he would. He's having good ABs, the balls were not finding holes. But he is walking at a higher clip than last year and that bodes well for his approach. On Monday night, he went 3/4 to push his average over .300.

With half a month to go, that's a lot of baseball left to play and a lot of stats to accumulate.