While it's still a little early to declare any prospect a breakout, there have been some surprising performances in the Cubs system the first two weeks. Some of them come from 2018 draft picks, others come from journeyman. This list does not include guys we saw coming like Riley Thompson, Nelson Velazquez, Jonathan Sierra, and Riley McCauley of South Bend.
Here are six performances by prospects who are standing out a bit this April. I'm not going to call them breakouts, having "surprise starts" works just fine.
Dixon Machado – This guy is killing it for AAA Iowa. The journeyman infielder hit close to .500 for most of the month before slipping to .368 before Thursday's game. After two weeks, his 166 wRC+ is one of the tops in the system. With Zack Short on the IL,  Machado is getting all the starts at shortstop and he is most definitely taking advantage.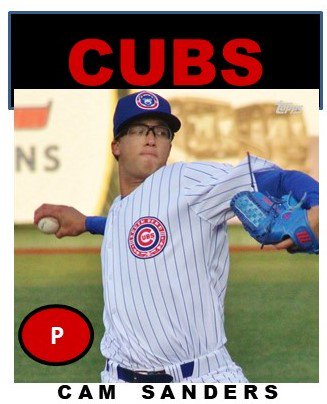 Cam Sanders – Almost every Cubs MiLB website mentioned how they love the delivery of Sanders including this one. The ball just flies out of his hand and it's a loose delivery that seems to come with minimal effort. While Sanders did start at LSU some, he was used mostly in relief at Baton Rouge. But in Eugene, he only pitched in relief last summer. I was glad they gave him a chance to start this year and he's taking advantage of it. The first couple innings in a game are a bit rough as it looks like he seems to be find his footing in a game. After the third inning. though, he's tough to hit. After three games he has a 0.00 ERA with 9 strikeouts in 15 innings.
Robel Garcia – When you go three for five in your first night as a Tennessee Smokie after being out of the game in the United States for six years, everyone begins to take notice. Then Garcia got injured that same night and missed 10 days. In his return  he cranked out a home run in his first AB. It looks as though he is going to play a mixture of short and third. While it is a very small sample size, I was extremely impressed with his ability to square the ball up in just a couple of games that I watched.
Ben Hecht – Drafted out of Wichita State a couple years ago, he's taking his time going up through the system. That might change this year if his great start continues. He played first at Eugene 2017, and then at South Bend in 2018. I saw some flashes of a guy who could be a strikeout machine at Eugene, but at South Bend, he did OK as a setup man but he never really took off. This year he's doing better at Myrtle Beach and it's at the back end of the bullpen. I've always liked his fastball but it's always been his secondaries and his command that he's been working on. He seems to have done a good job of that. Like Sanders, he has one of those loosey-goosey arms that it looks like he's playing catch at 93 miles an hour. With a 2.00 ERA in 7 relief appearances, I am intrigued how he will grow into this role.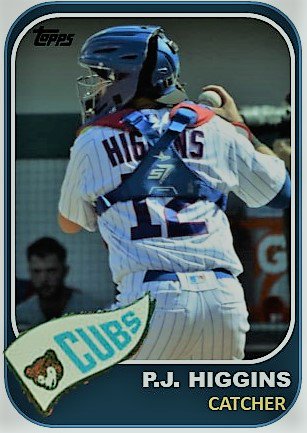 I have always liked PJ Higgins as a hitter. He's got a good approach and great pitch recognition skills along with solid bat-to-ball skills. When he was promoted last summer from Myrtle Beach to Tennessee, he struggled a little bit. I did not foresee him coming out and terrorizing baseballs like he has done in the first two weeks of this year. To date, he is hitting .317 with one home run, 5 RBI and a wRC+ of 176 before Thursday night.
South Bend pitcher Jeffrey Passantino's start has been impressive. With an ERA of 1.42 in 12.2 IP as a long reliever, Passantino has been a stalwart coming out of the pen. Passantino's biggest surprise has been his K rate of almost 12/9 innings is the most impressive part of his surprise beginning to the year. To be honest, if his performance continues into May, the 23-year-old right-hander could find his way to Myrtle Beach by June.
When May comes, the previous six player's performances could continue to surprise or they could drop off. One never knows. And to that end, other players could catch fire and surprise us just as much.