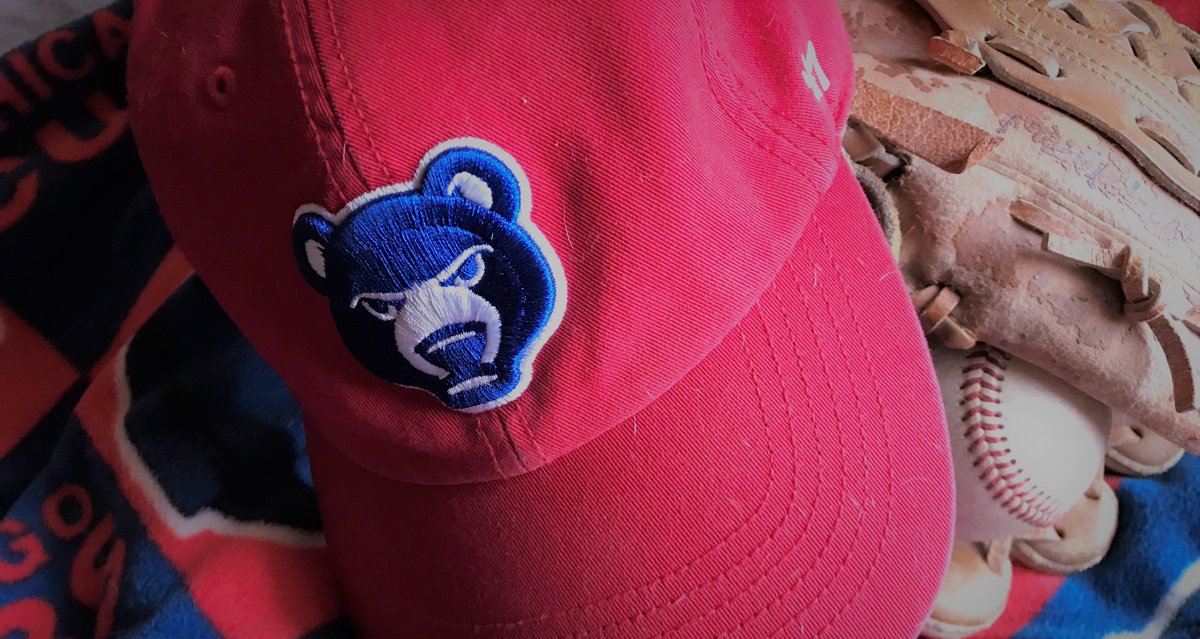 Last week, I started a new type of post called an affiliate update as I examined Tennessee's watchability. I enjoyed writing it a lot as it was different. So, I thought I would try it again this week by looking at the South Bend Cubs. The issue I had in writing about South Bend was figuring out a focus for the article.
My first choice was to hone in on their young hitters. Then, for choice B, I thought about examining three young arms that are doing well in the starting rotation. A part of me also wanted to go over some bullpen arms that have been surprising. In trying to decide. I just knew it was not going to be all three. I went with choice A.
First Impressions of the Roster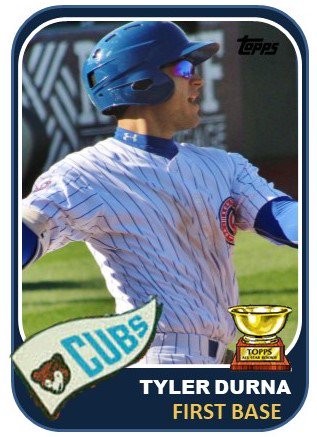 Although South Bend is filled with a lot of young players who are 20-years-old and below, some of the older players who were taken last year in the draft out of college have been the bright spots. At the plate, Tyler Durna, who I profiled on Thursday, has been outstanding in the five hole while DJ Artis, who I profiled for Cubs Insider, sets the table every night in the leadoff spot.
What I like about these two is that they are leading by example and in different ways. DJ Artis is an on base machine who uses a great awareness of the strike zone and his speed to score runs. As for Durna, he looks to be a guy who can put the ball in play in several ways in different counts.
As for the youth movement on the team, players are still learning their way but Jonathan Sierra (hitting .342) and Nelson Velasquez (hitting .368) look outstanding at the plate so far. While both have immense power skills, Sierra is the only one with a home run to date. That will change once it warms up. What has impressed me most about these two is that they've hit for high averages and shown good pitch recognition recognition skills and are not giving in to pitchers this early in their career.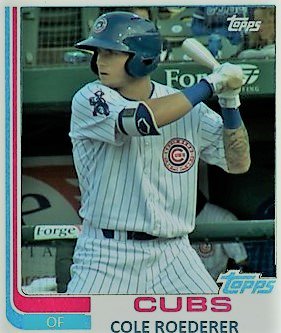 The one thing that I really noticed about this year's South Bend squad is that these young kids are very toolsy. You can see it every time Cole Roederer swings and everytime he flies to the baseball in the outfield. There's some serious athleticism in South Bend that we haven't seen for a few years at this level.
I really like what Roederer can do at the plate. It could take him some time to acclimate, but his tools will help him do so. Roederer was hitting .209 after Thursday night's game against Lake County. Then again, that's over a 10 game span for a 19-year-old from California playing in cold weather for most of those games. Fans should step back, let him learn, and be patient about his progress. When it gets hotter, Cole should, too.
Fidel Mejia, who is now on the DL, was very impressive before sliding into second base and injuring his hand/wrist. A 20-year-old switch hitter, Mejia also flashed a lot of hitting tools in his brief stay. He hit .333 with a .364 OBP in just 6 games.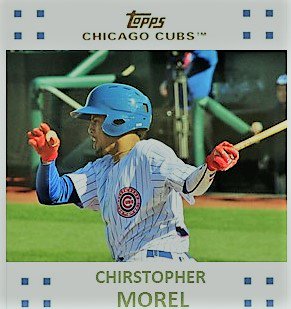 Mejia's replacement, Christopher Morel, is only 19 and will get the full profile treatment next week on Cubs Central. I saw him some last year at Eugene before the college kids  signed. To understand Morel, you really have to picture him as a tall, skinny kid who has a lot of potential; He is far from a finished product. However, in the short span of a week, he's put up some pretty impressive numbers in 6 games. A 153 wRC+ is outstanding and he also is hitting over .300. I look forward to more of what he can in an extended look.
The First Week in May
In 13 days, I will be getting my first look at South Bend in person. That's a lot of time for a young player in the minors. Some things about them will change and some things may not. What I enjoy most about getting a sneak peak inside the team is watching them prepare for the game for two hours before they play. Whether that is taking infield, taking BP, or doing soft toss and tee work in the cage, it's never dull seeing how hard the prospects work at developing and honing their skills.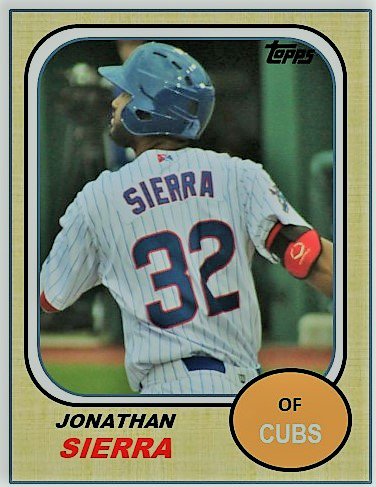 And that's the thing about low class A players; they are not complete players. In fact, most of them are just beginning their grind over a 140 game season for the first time in their careers.
While watching these kids play on TV is fine, seeing them develop in person is even more fun. Usually, when I am still teaching, I don't get to too many games. The schedule happened to fall right for me this year for this May trip. I'm excited to see what all these kids can do.