There was a lot of rain this week in the eastern half of the country and that wiped out several games. On Friday, Iowa was the sole team in the system that got a game in. As a result, there were a lot of baseball games on Saturday for Myrtle Beach, Tennessee, and South Bend. And once again, rain reared its head.
The first part of the week saw a lot of player movement throughout the system. Injuries and paternity leave resulted in several players making their season debut. At Iowa, Carl Edwards hit the IL for seven days and hopefully he'll be back sometime this week. For Tennessee, Keegan Thompson is on the IL along with Justin Steele. As a result, Zach Hedges and Brad Markey were pushed into starting roles for the Smokies.
At Myrtle Beach, new faces seemed to have invigorated the offense. The Pelicans actually won a few games this week. Zach Davis made his season debut last weekend and Cam Belago came in and put up numbers all across his box scores this week including 7 RBI.. At South Bend, Christopher (now being called Chris) Morel replaced Fidel Mejia in the lineup and Morel has been impressive in just eight games.
Speaking of Impressions…
Here are a few things about some performances so far this year.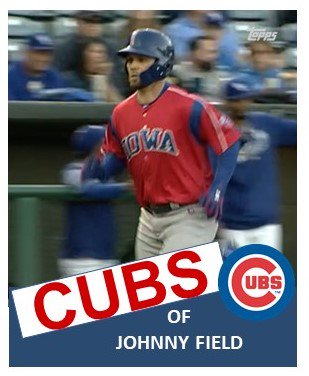 Iowa – (10-6; 4-3 this week) Without looking, I can't remember the last time Iowa had a winning record for any substantial amount of time. A lot of the minor league free agents the Cubs signed last winter have been impressive at the plate. Johnny Field drove in 4 runs the other night and Zach Borenstein seems to have found his stroke after a couple of weeks. Add Dixon Machado tearing it up and Iowa's got a nice little trifecta to go along with Trent Giambrone who now has 5 dingers on the year.
Tennessee (8-6;  3-3 this week) The Smokies have been impressive with their starting rotation doing well. Their issue right now is the middle relief corps is really struggling to hold leads. That's going to need to get that shored up quick.
Myrtle Beach (6-11; 4-3 this week) To be quite honest I really like what I've seen from Bryan Hudson. He's not quite dominant yet but he's pretty sturdy for the Pelicans. I still can't fathom that he's just 21 years old but he is starting to pitch like he's not. He starting to pitch like this is going to be his career. As for their recent surge of wins, I attribute some of that to the solid starting pitching of Paul Richan, Hudson, Javier Assad, and the rehabbing Oscar de la Cruz.
South Bend. (8-8; 3-3 this week) The only thing they really need to do is to shore up the back end of the rotation. Like other Midwest League teams, pitching in 30° to 40° weather is not ideal. Sanders, Thompson, and Marquez all have been outstanding in the first month in the front half of the rotation. If Derek Casey and Eury Ramos can get it going, South Bend might have something there to push for a playoff spot.
In the News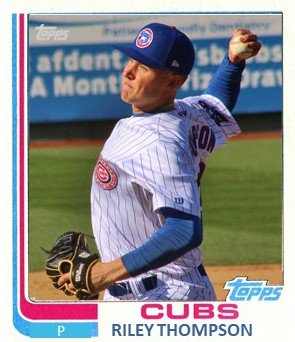 Riley Thompson got some free pub this week as MLB Pipeline called him the Cubs' closer of the future. They said, 
"Thompson is a starter for now but had trouble staying healthy and throwing strikes in college. He can reach triple digits with his fastball and spin some well above-average curveballs when he's at his best."
Fabian Pertuz also got some love from Baseball America who called him one of the top 20 prospects coming out of the Dominican Summer League. Pertuz is a SS who should be at Mesa to begin 2019. He's all of 18. Here is the link to the subscription article by Ben Badler.

Coming Up This Week on Cubs Central
I only have a couple of things planned for right now. Tuesday's draft prep examines some high school bats who could be available at number 27. I'm not sure what the Midweek Report holds on Wednesday, I might talk about Nico for a bit. The Friday 6 Pack will be all about possible promotions at the end of April. Next Saturday's affiliate update will look at what is happening with the Pelicans in Myrtle Beach.
Players of the Week

Card of the Week
Made from a picture by Rikk Carlson