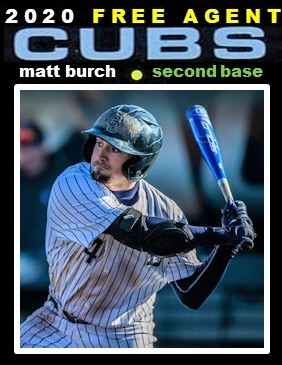 The number of Cub prospects from Old Dominion (ODU) went up by one yesterday when the Cubs signed second baseman Matt Burch as an undrafted free agent. The Cubs have now acquired an ODU player almost every summer since 2015. The list includes PJ Higgins, Jared Young, Connor Myers, Bryce Windham, Jacob Wetzel (sort of), and now Burch.
Basic Information
Height – 5-foot-7
Weight – 175 lbs.
Bats – Left
Throws – Right
College – ODU, Wabash Valley, Arkansas
In high school, Burch played shortstop and was the tenth ranked SS in Illinois. He wound up attending the University of Arkansas as a freshman. It did not go well. He did not see a lot of playing time, as most freshman in d-1 don't. Burch only got 32 ABs as he hit just .156. He played mostly 3B for the Razorbacks before transferring.
His sophomore year was spent closer to home at Wabash Valley, a junior college in Mt. Carmel, Illinois. Burch killed that year. In addition to hitting .384, he hit 3 HRs and drove in 42 while stealing 19 bases in 56 games. That performance got Burch a ticket to Old Dominion.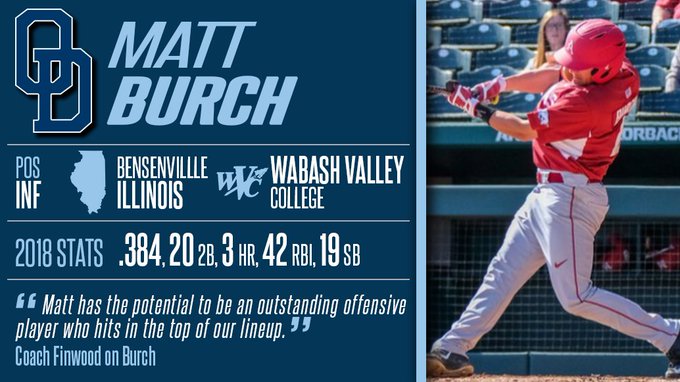 As a junior, Burch cracked the everyday lineup at Old Dominion. Playing 2B, he hit .298 with 2 HRs and 32 RBI and stole 14 bases in 56 games in 2019. As a senior he was hitting .302 when the season was shut down. It also looks like he has some hops in the field.
One attribute that Burch showed his sophomore through senior years was the ability to not strike out much and to work a walk. As a sophomore, he had a .480 OBP. Last year, he had a decent .369 OBP and was at .408 in March after 16 games.
Burch also played summer ball this year in the Coastal Plain League, which is starting to join the Cape and the Northwoods as a place to be seen. Burch was hitting .383 with 4 HR and an OBP of .483 in just 13 games. His OPS was an outstanding 1.143. That's a pretty good clip.
Had there been baseball this summer, Burch would probably started his career out in Eugene. For 2021, look for him at either South Bend or Myrtle Beach. It depends on how he does next spring in Mesa. It will be interesting to see how he adjusts to pro ball and see just exactly why the Cubs signed him.