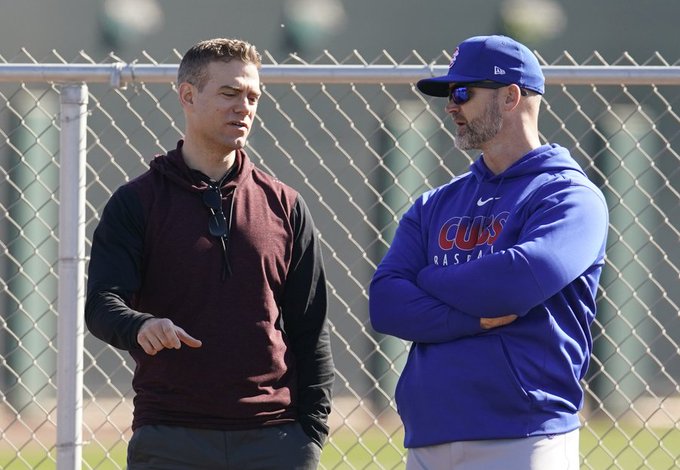 When people find out I write about the Cubs' minor league system, the number one question I get is, "Why are the Cubs not producing pitchers for the MLB level?" It's not the easiest question to answer. And as a fan, I often ask myself the same thing. Is it a draft thing? Is it a scouting problem? Or, is it the way they developed and treated pitchers? Might it also be possibly a MLB thing? You could easily make a case for all of those things and more.
In 2012, Jed Hoyer proclaimed that the plan was to have waves of pitching coming to the shores of Chicago. Jason McLeod, the then V-P of Scouting, had a certain strategy for the draft that he was using through 2016 when selecting pitchers. McLeod and the Cubs tended to go for guys with high floors but not necessarily high ceilings. More than likely, the prospects had success at the college level, whether that was at Division I or Division II. The Cubs also rarely went with high school arms. They've only drafted 18 since 2012 and signed one as an undrafted free agent. The Cubs tended to stay away from volatile arms and went more with arms better known for their control and command. In other words, they limited risk.
By 2016, the Cubs realized things were not working out in the pitching department. Starting in 2016, the Cubs have signed over 80 pitchers from the draft and nondrafted free agency. That includes the 10 from this year's brief crop of talent.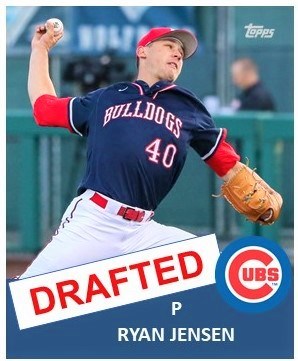 But the Cubs began targeting a different kind of pitcher in 2019. The Cubs took to selecting big arms with fastballs that can reach the upper 90s but need some work on their secondaries. That trend continued in 2020, even though it was just a five round draft. They began to take risks on some big arms that can reach triple digits.
Over the past year, the Cubs have totally redone their minor league system including the development process for each pitcher.
For several years, I thought the Cubs just did not have the patience to deal with a rookie pitcher. At first, I thought it was Joe Maddon who had little patience to deal with unproven guys when his job was to win. He wanted more reliable guys that he could count on and did not want to deal with the performance volatility of a young prospect. Now that Joe is gone, that excuse is out the window.
However, I still think that idea does hold true in some respects in that the Cubs are constantly in a "win now mode." They don't really have time to bring along young pitchers. There is way too much risk in using an unproven arm. The track record of the Cubs has been to rely more on proven arms for the starting rotation and that turned expensive.
Over the last five years, I've talked to several prospects and other people about how the Cubs develop pitchers. Some of it is head scratching, especially how the management did not value production as part of the process.
For example, one pitcher was an all-star at every level of the minors. The Cubs told him he wasn't going to be promoted to AAA after dominating AA in the first half. The pitcher, according to management, still needed to "check off a couple more boxes" to get to AAA. Production, especially at AA, matters. It did not then. The player began to overthrow, changed his delivery, and altered some other things when what he was doing was perfectly fine. Pitching is more than numbers on a radar gun and putting an X in a box on a clipboard. You cannot make all pitchers fit in the same box and do the same types of things on the mound. It took the Cubs awhile to get past that template.
Needless to say, I was pretty happy to see the Cubs restructure everything they did about the minor leagues last winter. Each pitcher now has his own unique plan and uses the pitch lab, Trackman, and Rapsodo data to see how their pitches are moving vertically and horizontally and how that pitch affects hitters (They have actually been using that data for a few years now), but under Director of Pitching Craig Breslow, the Cubs pitching department is now much more pitcher friendly and individualized. Each pitcher has his own plan tailored to their skillset and needs.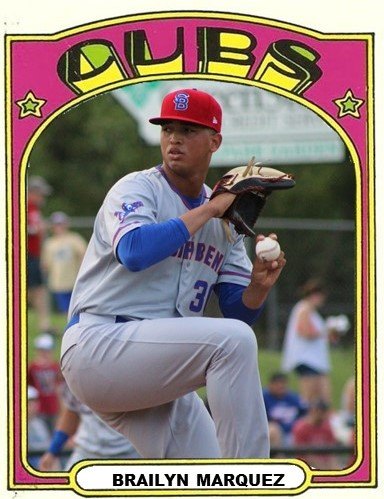 The Cubs have several players who are very close to being ready for the major league level who are currently in the player pool at South Bend. Starters Adbert Alzolay, Tyson Miller, and Cory Abbott are at the front of the line with Brailyn Marquez and reliever Burl Carraway right behind. We may even get to see some of them next week in the doubleheaders against the Cardinals.
With three starting pitcher contracts expiring at the end of the 2020 season, I would expect to see some new names in Chicago next year come from within the Cubs' own system. They will be competing for one or two of those starting rotation spots and a few other guys will look to earn a spot in the bullpen. It makes financial sense, and it also makes even more baseball sense if they are actually ready for the task. What Cub fans have been waiting for since 2012 may finally be here in the next year.
Remember this: The final stage in the development of any pitcher is getting MLB hitters out in the majors. That can only happen in one place…and it's not in Iowa or South Bend.