By Todd Johnson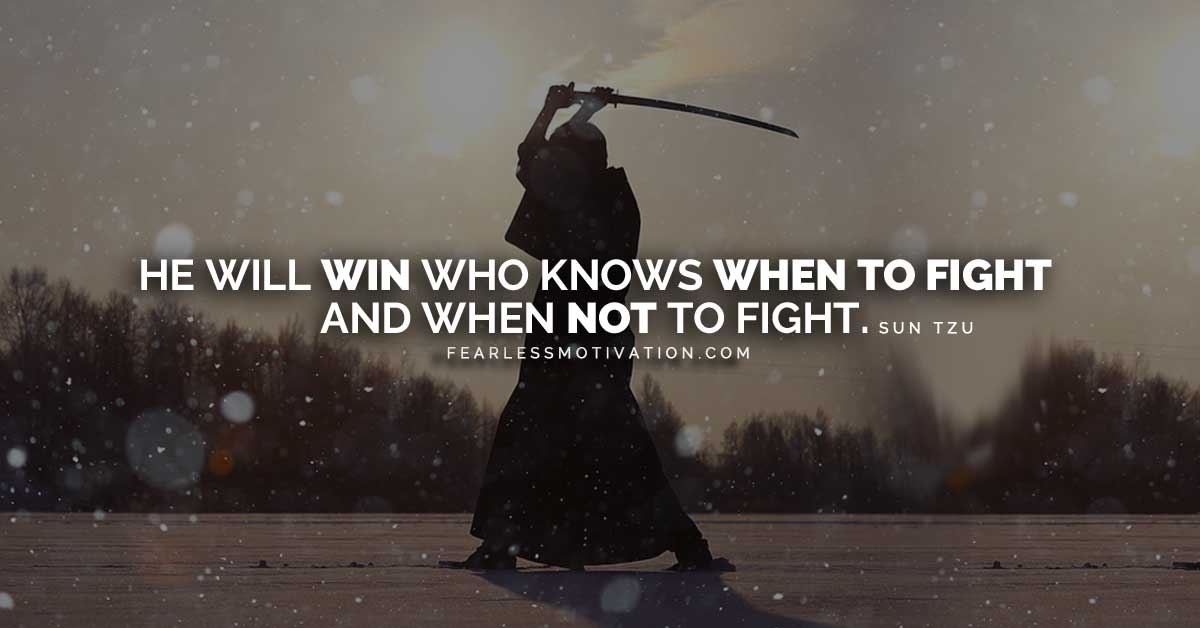 As Sun Tzu once said, "Win all without fighting." Most bullpen pitchers want to empty the tank trying to fool hitters, but the main objective for any pitcher is always going to be to let the hitters get themselves out. Get ahead, keep them off balance, and get them to swing at pitches they can't do much with. Sun Tzu never saw a baseball game, but his teachings can be readily applied.
One of the great things about covering the minor leagues is that you can see a prospect grow fairly rapidly in one season. It's usually in that first full season of class A. Last year, one player who I saw grow immensely, especially in the second half, was utility pitcher Brendan King. He did some starting, did some piggyback starts, long relief, and even sat at the back end of the bullpen a few times. I don't know if Brendan has ever read The Art of War by Sun Tzu, but King seemed to embody many elements of Sun Tzu last summer.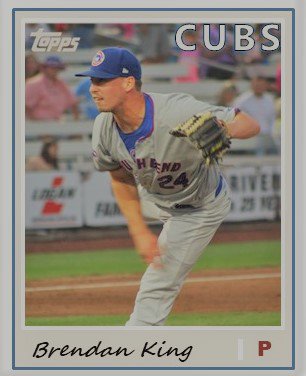 Over the second half of the year there were only a couple of pitchers coming out the bullpen who had a better half than Brendan King. The 2017 20th round pick out of Holy Cross had several things going for him including a very tight breaking ball that devastated right handed hitters. That one pitch had the ability to get guys to get themselves out.
For the second half, King produced ERAs of 2.61 in both July and August, despite giving up 4 HRs in August. In addition, he was striking out close to one batter per inning.
Here are five Sun Tzu quotes that could embody what King might be doing this summer.
Never interrupt your enemy when he is making a mistake.
Here's a short summation of Brendan King's pitchability: If he keeps the ball down, he's fine. As result, King's arsenal is geared to that end. In watching him pitch most of the summer, he tended to attack the bottom part of the zone. His GB % is pretty high at 36.1%. With a K rate of 33%, it doesn't leave much room for liners or fly balls.
The nature of war is constant change.
Based on his usage last summer, Brendan came to the ballpark ready to pitch each day  in a variety of roles. He could start, he could work anywhere in any role throughout a game. And like most pitchers, he was always looking to add to his arsenal. He knows that getting a guy out in the first inning with a curve will be hard to replicate in the fourth with the same pitch.
All war is deception.
I really liked watching him pitch last year. His delivery does have some effort but he looks to have a pretty consistent release point. If he added a pitch this winter, getting that release point in line with his pitches will be essential for deception.
Balk the enemy's power, force him to reveal himself.
In this case, balk means "to hesitate." One thing Brendan was able to do last year was to change speeds pretty well. He sat 89-92 most games. If he can add a couple ticks to his fastball this year, his curve and change will hopefully be offset enough to make them even more effective. Brendan's curve is his best pitch, but his changeup showed some potential last summer as the season went along. The change is the pitch that hitter's least suspect he will throw based on the success of his curve throughout the year.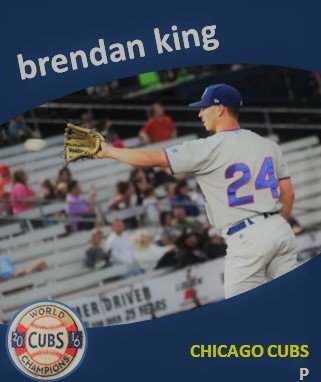 In the midst of chaos, there is also opportunity.
Brendan's greatest assets last year were his ability to adapt day-to-day and month-to-month as a pitcher. However, his success last year also came as a result of his strike percentage last year. At 65%, his strike rate was one of the highest rates in the system last year. The Cubs will take that every day of the week and twice on Sundays. This year, King is going to be in an intense competition to earn a spot at Myrtle Beach. And there's a deluge of prospects coming up behind, thanks to the addition of a second Mesa team. But Brendan's ability to do the aforementioned things like throwing strikes, deceiving hitters, having hitters get themselves out, and his ability to adapt and change should be what separates him from the pack.
Ultimately, that separation is what should propel him up one level this spring.