In the next couple of weeks, the Cubs are going to make a small series of roster moves as they will promote just a few players. Usually in the first week in May, which is after a full month of baseball, they tend to promote a few guys up a level. Right now, I don't for see anyone from Iowa heading to Chicago. As a result, player movement will be limited all the way from extended spring training up to Iowa. Here are six possible promotions we could see in the next couple of weeks.
From Extended Spring Training to South Bend
This could depend on when Fidel Mejia is ready to come back. If his wrist/hand injury has healed by early May he could be the only guy returning to fill a roster spot at that time. If Mejia is not ready, expect to see OF Edmond Americaan, the Cubs' 35th round pick out of Chipola JC from last year make his single-A debut.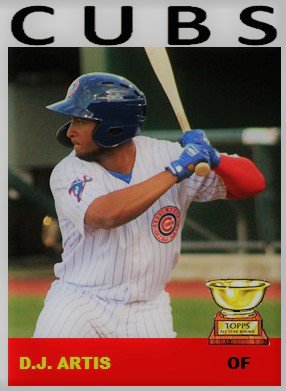 From South Bend to Myrtle Beach
DJ Artis Exploded onto the scene in South Bend this spring showing maturity far beyond everyone else at South Bend. He could wind up as a Pelican and as a lead off hitter, something they could use.
From Myrtle Beach to Tennessee
I was a little perplexed he came back for part of a third year in the Carolina League, but Ryan Kellogg is showed his versatility in April. He's did a spot start, he's piggybacked, he's was a long reliever, and a short one. I don't think there's much left for him to do and achieve at Myrtle Beach.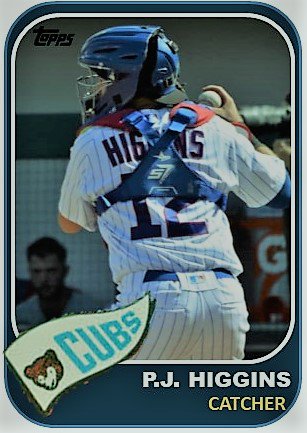 From Tennessee to Iowa
Craig Brooks did not allowed an earned run as he was dominant throughout the entire month of April. The problem with promoting him is that there's not really a spot for him right now in Iowa. The same is true for the other guy that I would like to see promoted from Tennessee and that's catcher PJ Higgins. Higgins has arguably been the most valuable prospect in the system for the month with his mix of power and defense as he's put up a wRC+ of 171 so far. He's earned a promotion, but when will he get it?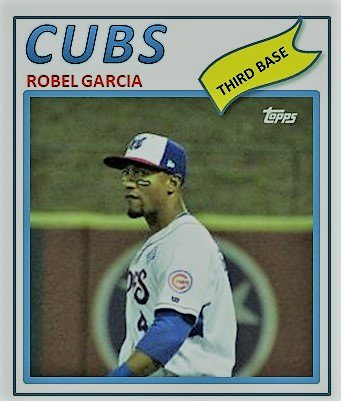 The biggest name out there to get a promotion is Robel Garcia. The 26-year-old is becoming a Friday staple as he is just impressing, impressing, and impressing everyone with his his play. He should be the Cubs hitter of the month as he was Cubs Central. Since last week's post about his Phoenix-like rise, he has not slowed down. The issue for him is the same one that Brooks and Higgins face. There's just no where to go.
The Cubs can make room, but who do you release or who do you demote?
Usually, promotion commotions work pitcher for pitcher, position guy for position guy. So if Garcia goes up, does that mean Aramis Ademan is going to be playing 2B alongside Nico at Tennessee? That could happen, too.
The next week should be intriguing to see if any promotions do take place. And if they do, which way the movement of players goes. However, I would not expect too much movement until the end of the first half in June, shortly after the draft. But for now, these prospects have earned a shot at the next level.