By Todd Johnson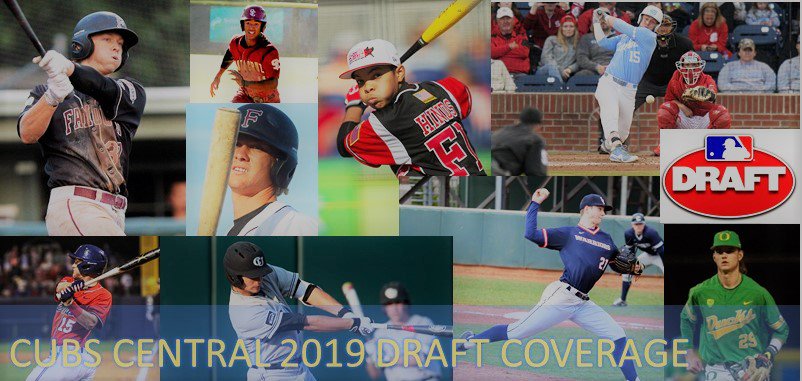 In 2018, the Cubs signed 32/42 players they selected in the MLB Draft. That is a high in the Theo era. Come 2019, that high signing rate should continue. One reason is that the Cubs have a finite amount of money with a hard cap to spend in international free agency. The Cubs now look to be going for quality over quantity in that aspect of talent acquisition. The second reason is that the Cubs now have a second team in the Arizona Rookie League where those additional draft picks can begin their careers.
In 2016, the Cubs had 38 picks and signed 24. At the time, the Cubs were bulking up on pitchers. And, most of those players came from the college ranks. Here is a breakdown of where those 24 came from: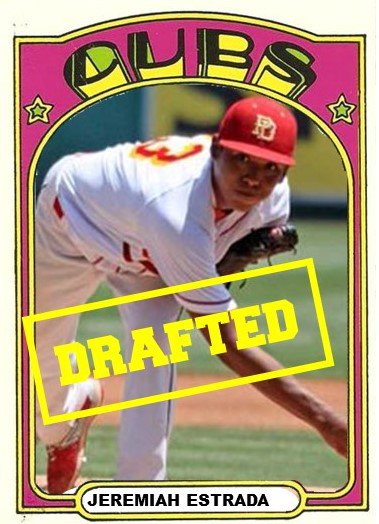 4 Year College – 21
Jr. College – 2
HS – 1
In 2017, the Cubs selected 41 players. The Cubs signed 29 of them, mostly pitchers again.
4 Year Colleges – 23
Jr. College – 3 (Little, Light, Remy)
HS – 3 (Estrada, Velazquez, Vazquez).
Last year's draft results were a bit different
4 Year College – 22
Jr. College – 3 (Allen, Stone, Americaan)
HS – 5 (Roederer, Davis, Franklin, Pablon, Pagan)
The Cubs also signed several independent league players and non-drafted free agents including Garrett Kelly, Ryan Lawlor, Grant Fennell, and Brandon Knight.
Going from 3 younger picks in 2016 to 8 in 2018 may not seem like a big jump, it is. And that trend should continue in 2019.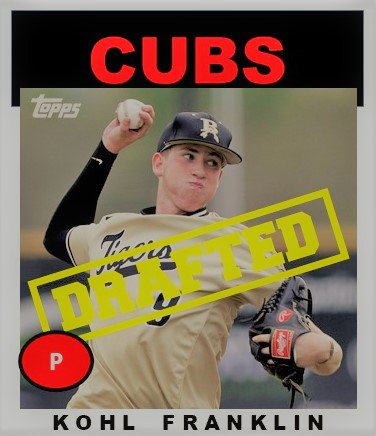 While Albert Almora remains the only high schooler taken in the first round during the Theo era, the Cubs went with college bats at the top of the draft until the last two years. In 2017, the Cubs took pitchers Brendon Little and Alex Lange in 2017's first round and took high schoolers Cole Roederer and Brennen Davis in last year's second round (technically) .
As McLeod discussed at the Convention and on WSCR 670 the Score, the Cubs are doing things differently in the minors are undergoing a bit of a change. While McLeod was mainly referring to pitching, having a second team in the Arizona Rookie League opens up a place for more prospects to get a chance to play. As a result, the type of players who play in the AZL are not your typical four-year college draft picks.
When the Cubs draft a player, negotiations take place and those that sign go to Mesa for their physical and to be indoctrinated in "The Cubs Way." Some get in a couple of games in Arizona in Rookie League but almost all the college draft picks soon find their way to Eugene. The type of player that then makes up the two rookie league team in Mesa tends to be one of four players: a juco guy, a high school pick, an international veteran who is usually 19-20, or the young elite international signee who is just 17.
By creating that second team, the Cubs are now giving younger players from markets and draft ages they shunned in previous years. By needing to fill up that second squad, the Cubs are going to draft players that they can develop at Mesa, whether they are from a juco team or a high schooler. Some may need to play two years there, but that's OK.
As a result of going into other markets, the Cubs may inadvertently change who they could now take at the top of the draft. I used to expect the Cubs to draft college bats at the top of the draft. I am not so sure anymore. The Cubs are showing a willingness to take players from Puerto Rican academies in back-to-back drafts along with the juco and high school prospects. One such player who is creeping up towards the Cubs' position at #27 is Matthew Lugo, a still growing shortstop from the Carlos Beltran Baseball Academy.
Now with that second squad set in stone in Arizona, the Cubs might be changing how they do a lot of things this summer.