By Todd Johnson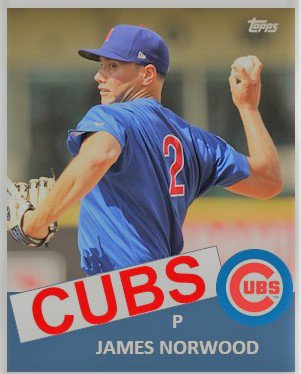 With over 50+ guys to pick from, this is always the hardest breakdown to do. Unlike the starting pitching posts, the lefties and righties are all jumbled together. The Cubs have been pretty successful in developing bullpen arms the past three years. Cub fans have seen guys like James Norwood and Dillon Maples figure it out and take off. Dakota Mekkes made it to Iowa in just two years after being drafted. Then, we've also seen guys dominate out of the pen at Myrtle Beach and fall flat at Tennessee. You just never know. That's why ranking relievers is so hard.
Last year, I had Dillon Maples on top followed by Dakota Mekkes, Jake Stinnett, and Corey Black. Mekkes and Maples had good years while Black was injured and Stinnett struggled in Tennessee. John Romero got pegged as a guy to watch and he wound up being traded mid-season to the Nationals.
Even though they are currently starters, I would not be surprised to see Adbert Alzolay and Michael Rucker come out of the pen at some point in Chicago this summer. Alzolay has natural talent with upper 90s stuff while Rucker has a mid 90s fastball, good control, and can throw almost 70% of his pitches for strikes. Both should get plenty of looks in Mesa in Spring Training as starters before transitioning to relievers.
This year, the rankings are going to go a little bit deeper in terms of guys profiled.
Help for Chicago – Maples, Mekkes, and James Norwood definitely are the top of the list with Norwood moving to the front of the line. Norwood has the best combination of stuff and command of the three. I still like Dillon Maples and his arsenal but his future success is more than likely between his ears at this point. Then again, if Maples commands the fastball, you can forget about the space between his ears. As for Mekkes, I am waiting for him to get a shot. That is likely to come in spring training. Considering the Cubs still have needs for the pen with Spring Training less than a month away, these three guys will get opportunities early next year to help Chicago.
Up and Coming –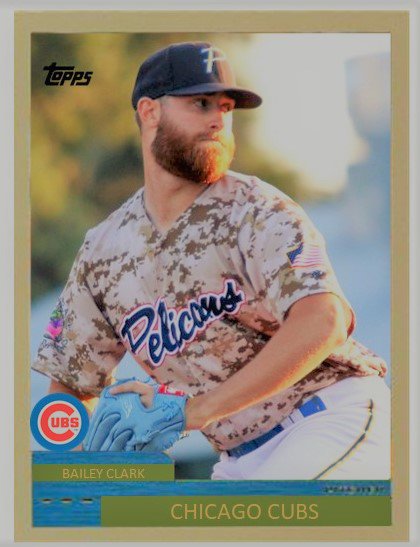 Bailey Clark's performance in 2018, when healthy, was an impressive leap over 2017. His stuff ticked up due to weight training and he sat 95-96 most days and was hitting 97 at times. I wonder if he is going to work on adding a 4th pitch to go with his deadly slurve thing he has going on. Maybe a cutter would be a nice pitch to jam some lefties.
Brian Glowicki improved greatly in 2018. After struggling in 2017 a bit at Eugene, he was a beast the second half at South Bend and did not allow a run all of August. I like that he can attack down in the zone and he is not afraid to throw inside a lot.
When it comes to the future of Manny Rondon, it is still unclear to me what he is going to do in 2019. At times, I think he could be a good loogy as he was in 2018 at Myrtle Beach. Against lefties, he had a 1.13 ERA and hitters only averaged .160 against him. Then there are times where I think he is going to go back to being a starter like he was in 2016 at Eugene. What made it more confusing for me was that he did both in the Arizona Fall League.
Not Sure What to Expect – Jordan Minch, Wyatt Short, and Tyler Peyton had their moments in the sun in 2018. Peyton and Short did them at Myrtle Beach and Minch was excellent in the second half at Tennessee. Keep an eye on all three in 2019.
Unsure Roles – A lot can happen in an off-season and spring training. For a lot of relievers, things can change greatly from year-to-year and level-to-level and sometimes month-to-month. Sean Barry and Brendan King are two guys who I am curious to see what their roles are going to be in 2018. Barry could skip South Bend while King could start, be a swingman, piggyback, or be a setup guy in Myrtle Beach.
The New Guys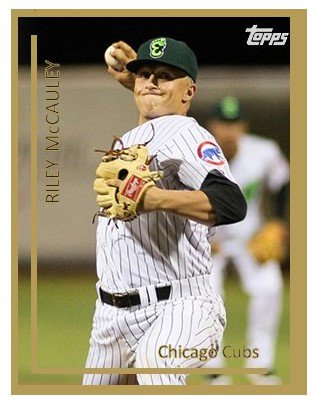 That first full season as a reliever has been an eye opener for recent draft picks. The Cubs drafted several last year in Riley McCauley, Ethan Roberts, Cam Sanders, Jake Reindl, and Josh Sawyer. They all bear watching next year and all have something to build on as relievers. I really like McCauley's demeanor on the mound, Roberts' cutter is fantastic, Sanders has a very live loose arm that the ball comes out so easy. But for Reindl and Sawyer, the two pitched in the College World Series and did not pitch again once they signed. Sawyer underwent a procedure in early January while Reindl is not pitching at Winter Instructs either.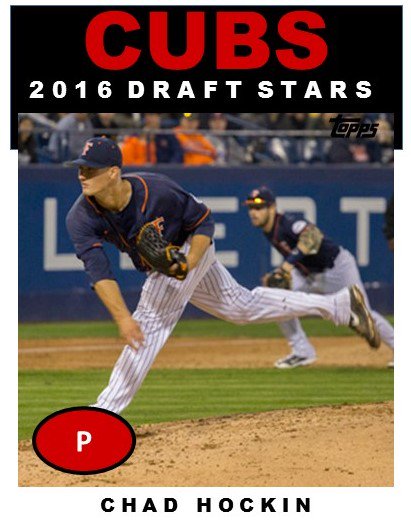 The Comeback Kid
Chad Hockin missed 99.33% of 2018 after TJS. He started throwing in October and should be ready to go opening day. Hopefully, he will be back to his college velocity of 95. He was close to getting back last spring and I am really pulling for him to get back because he did have some pretty good movement on his stuff. When I last saw him pitch live in August of 2017 in Beloit, he was starting to get his velocity back. The movement was definitely there, and when he kept it down, he was fine.
Out Of Nowhere
As usual, there will be guys who make one adjustment and take off as relievers. It always happens. Sometimes, they start the year as a reliever, and others move from the rotation and just take off. You just never know.