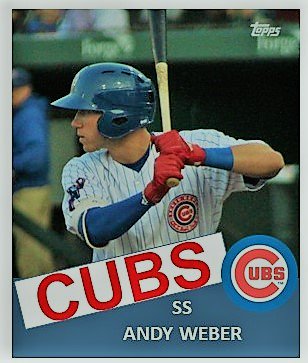 The weird thing about the minor leagues is that success at one level is not a prerequisite for success at a higher level. And success, or failure, one month is not indicative of the next month. In 2018, 5th round pick Andy Weber out of Virginia caught my eye while playing for Eugene. In addition to playing all four infield spots for the Emeralds/Monarcas, Weber showed an adept bat and a quiet approach at the plate. His pitch recognition skills were off the charts. What really garnered my attention, though, was just his calmness at the plate, regardless of the situation.
To begin this year at South Bend, Weber struggled a bit in April. Part of that might have been the weather, part of it might have been advanced pitching, and part of it might have been just developmental. However, for the last week of April, he went 9/21 with 10 RBI. In that short span, his average shot up to .255 from .158. I talked to him about how he was adapting during that streak.
Later, I talked with Andy about some other things going on this year including playing mainly shortstop.
What have been some of the biggest adjustments you've had to deal with since coming to South Bend?
I think, first and foremost, weather is something you've got to deal with coming from sunny and 75 in Arizona to 30 degree South Bend and I think just adjusting a new routine in a new ballpark with new coaches every day. But overall, I think the adjustments have gone pretty smoothly.
You've been playing shortstop most of the year. How did that move come to be an almost a permanent position for you?
I am not really sure how that plays out. I've been getting a lot of reps at shortstop, more probably than I have in my career. Primarily being a second baseman in college, and a little bit of third base, it's new and it's been a challenge, but I love it and I love shortstop. I think the other thing, too, is that the guys around me like Levi, Morel, Narrea, and Zinn, and just talking fielding with them has also been a big help for me and all of us as a whole.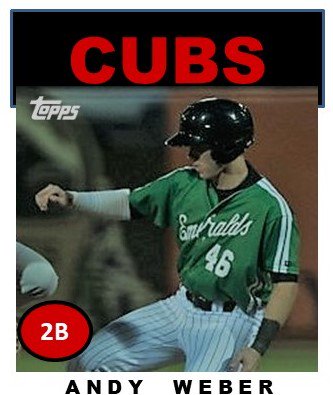 Who did you model your game after when you were growing up?
My favorite player was Robinson Cano. Growing up watching him, he's always been smooth with the bat and in the field. He was probably my favorite guy to watch.
Were you a Yankees' fan?
I am a die hard Indians fan and still am.
What's it like playing for Buddy Bailey? Is there anything he's trying to pass on to you this year?
Buddy's been really helpful for all of us. We learn a lot in games and in practices and in our workouts before games. Overall, I think it's learning about yourself as a whole player.
I am hoping that once the weather heats up Weber will too. In addition, Weber has moved down in the order from hitting third to hitting later in the lineup. Hopefully that takes some of the stress/pressure off of him. Last night, he went 3/4 while batting sixth. When he gets going, he's a fun hitter to watch when he's in a groove.