By Todd Johnson

Today is turning into a juicy day for MiLB news. After reviewing Keith Law's Top Ten List, I finished off a Peanut Butter sandwich and sat down to catch up on the day's events by listening to "Inside the Clubhouse" on 670 the Score. Lo and behold, Cubs Director of Scouting Jason McLeod was the guest of honor for the day. I did embed the interview below but McLeod doesn't begin his portion until 23:26.
Topics included:
Pitching options for the next 12-15 month.
How most playoff rotation acquire pitching
Zack Short and Trent Giambrone
McLeod's Relationship with Theo and Jed
Trades
Scouting Player Makeup
https://omny.fm/shows/inside-the-clubhouse-on-670-the-score/levine-spiegel-jason-mcleod-interview-hour-1/embed
There's not a lot of groundbreaking information here, but it is still interesting to hear McLeod talk about how the system is transforming how they do pitching. While McLeod says that changes have been gradual. That may be true for management, but for the prospects, it has to be a shock to have different pitching coordinators each year. Now that Brendan Sagara is in his second year as the MiLB coordinator, fans could see some changes produce this year, especially at the lower levels.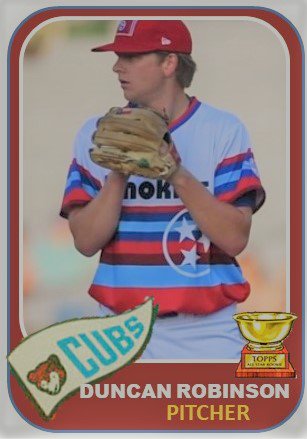 McLeod also talked about starting pitching options and focused on Duncan Robinson and Alec Mills as guys who could help out in the next 12-15 months. I was really happy to hear him name drop Trevor Clifton as a guy. I am never too sure where Trevor stands with the Cubs management. But that was good to hear with him so close to the majors. Still, the thing that sticks with me from this section is how much McLeod seems to love Duncan Robinson and his ability to peruse a scouting report.
An interesting dynamic was revealed by McLeod that Theo, Jed, and McLeod have a text thread where they talk daily about prospects. In addition to phone calls and reading daily game reports, it was interesting to see how involved Theo is on daily basis with the MiLB system.
Overall, it was interesting to hear McLeod talk about some of things in his job description. I would like to have heard more about what kinds of things they are going to be looking for this summer in the draft and international free agency.
Another question that would have been interesting to hear was how will the impending addition of the DH to the National League affect scouting and the type of players the Cubs will be drafting this year and next.