By Todd Johnson
Usually, the first half is pretty clear-cut when it comes to prospects breaking out. The second half is not. Playing well in Mesa and Eugene is not a precursor for future success in the upper minors or the majors. With one short season team, four rookie league teams, an influx of draft picks, and a whole lot of player movement, there are a dozens of prospects to monitor. Right now, there are exactly three plus weeks left in the minor league season.
When I started to think about which prospects are breaking out in the second half, no one really popped out with that blinking neon sign that said "BREAKOUT!" In the first half, it was quite evident that Jared Young, Matt Swarmer, and Tyler Peyton were heads and shoulders above everyone. This half, not so much.
Here are some thoughts about prospects that are in the running for being a breakout prospect of the second half.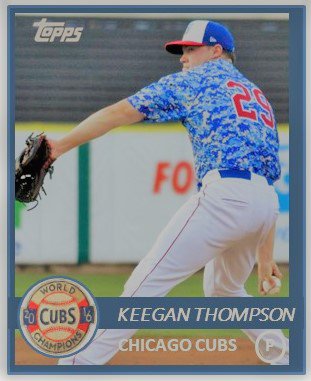 Tennessee: Keegan Thompson got destroyed in his first two weeks in Tennessee and since then, he might be the closest thing to a possible breakout starter. With a 1.46 ERA in July at AA, Chicago does not look that far away for him.
Myrtle Beach: Tyson Miller has flashed his potential at times and he's been rocked hard at others. In July, he was outstanding with an ERA of 2.49 , but his first start in August was not something to write home about. There's still time for him. Jared Young continues to just get better and better at high A. I doubt if you can technically be the breakout hitter of the second half if you already broke out in the first half? As for relievers, Manny Rondon has really taken off and might be close for breakout reliever of the second half with a 1.42 ERA in 19 innings of relief.
South Bend: This is a difficult place to pick a breakout player. They've had a few guys go on streaks like Delvin Zinn and Christian Donahue, but nobody that's really put it together for a long stretch of time. On the mound, they have lost 2/3 of their starting rotation from the beginning of the year The bullpen is decent. They do a good job night after night. But no one is really dominating the opposition. Reliever Garrett Kelly is close as he's only allowed one run since the beginning of July. Right now, he might have a short lead over Rondon. This half, Kelly's stats are eye-popping with a 0.44 ERA and 22 Ks in 22 innings with a batting average against of .105. Those are stunning!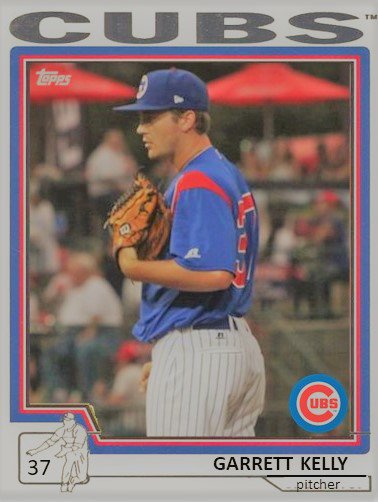 Eugene: This is a topsy-turvy team. Half the roster turned over after the first half (38 Games). The team is now loaded with college players from the draft who are sort of/kinda/maybe on the verge of being the breakout hitters of the second half. Luke Reynolds and Grant Fennel seem to be taking the lead in the hitter category. In their last three weeks, they look to be running number one and two in that category. The question I have is: How much they are going to hit for power? Eugene has two starting pitching candidates. I really like Derek Casey, the recent draft pick out a Virginia. He has been outstanding for the Emeralds, but he only pitches 2 to 3 innings a night. That kind a hampers him for being a breakout. It does set him up for next year though. The closest thing to a breakout starting pitcher might be Brailyn Marquez. The tall 19-year-old lefty throws between 95 and 97 this year but he also has his struggles. He's not efficient as he works a lot of deep counts. He rarely gets out of the fourth inning. Once he makes that adjustment, he could really take off.
Mesa: It's very hard to break out in rookie league. You're not exactly facing the best competition on the planet. Then again you still have guys that throw in in the upper 90s and guys hitting 400 foot home runs. Four players come to mind so far based on their performance. Pictchers Didier Vargas and Jesus Tejada both had outstanding Julys on the bump. Vargas was outstanding last year with a 0.99 last year in the DSL and Tejada was the best pitcher in August in the entire system last year, also in the DSL. In addition, second round pick Cole Roederer has been very impressive. He's shown the ability to hit for average, power, get on base, and steal bases. He looks to be a dream pick! I can't wait to see him play on actual TV.
You wouldn't think that 20 games would make a whole lot of difference to picking breakouts, but it does. When the second half of the minor league season is only 70 games, that's almost a third of the season. In the real world, that's not much time, but in the minor leagues that's a good bit of time to show what you can do.