By Todd Johnson
The lack of production by the Cubs' MiLB outfielders in 2018 was very disappointing. Only a few names stood out but the times will be changing quite a bit in 2019 thanks in part to the 2018 draft and international free agency.
Last year, I had Nelson Velazquez atop the list followed by Mark Zagunis. Then came Charcer Burks, Eddy Martinez, DJ Wilson, Kevonte Mitchell, and Jonathan Sierra. On the surface, they looked to be a very athletic and promising group. Most of those guys probably want to forget 2018. Considering the prospects coming up behind them now, they better have some short memories.
For this year's rankings, things are going to be a little bit simpler. I'm not going to put any numbers besides the four guys I picked. These four outfield prospects are heads and shoulders above the rest in the system. 
Mark Zagunis – Sometimes, I hoped for a trade just so he can have an opportunity to play in the majors every day. 2018 was an injury filled year for him but he still went out and produced, especially in the second half. He's a walk machine, he's got power, and he can play all three spots. What's not to love.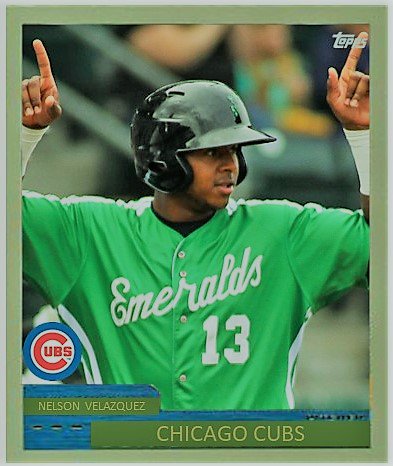 Nelson Velasquez just oozes talent. In back-to-back years, he was the Cubs' minor league player the month for August. While he did play at South Bend for a little bit in May last year, it was probably a good thing, even though his production numbers were horrible. It gave him something to work on and to work towards. He was outstanding at Eugene, especially in August as his approach changed drastically in just three months. He will now lay off pitches down out of the zone. I hope he takes his new approach to South Bend and just lets the game come to him.
Second round compensation pick Cole Roederer is everything all the other outfielders were supposed to be the last six years. He's got five tools and he's just turned 19. I would hope that he begins next year in extended spring training. And, if he's ready, he could head to South Bend in May if the Cubs think he can succeed. Otherwise, Eugene would be a nice place for him to go and tear it up. Either way, it's going to be a lot of fun watching him go after it.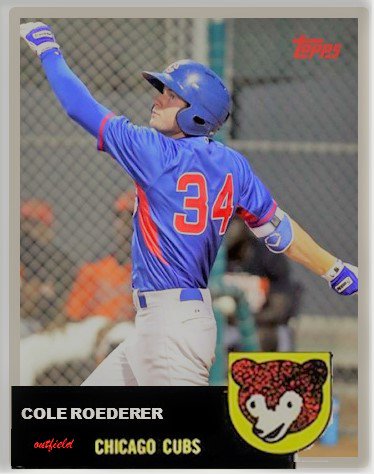 Brennen Davis is a tall, athletic physical specimen. He put up a 138 wRC+ in just 18 games for Mesa. If he can stay healthy, he is going to be pushing South Bend next season at just 19. Supposedly, his pitch recognition skills are off the charts for someone of his young age. Add in his athleticism and the Cubs may have two special players patrolling the OF for quite a while.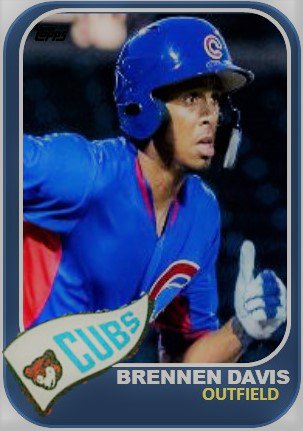 Who Else to Watch For
Outfielder Jose Lopez is someone I've never seen play. The Cubs signed him last summer as an international free agent. Considering he was a top 30 IFA Prospect, he should be at Mesa next summer at just 17 years of age. He could be special as he's a lefty-lefty. Here is what Jesse Sanchez of MLB.com said of his talents:
The ball flies off of Lopez's bat and he has shown the potential for more power in the future. He's not as physical as some of the other top prospects, but he makes hard contact to all fields. The belief is that Lopez will be able to generate more power once he signs with a big league team and works on his mechanics in a club's academy on a daily basis. Lopez has a chance to stay in center field and hit in the middle of the lineup one day.

Lopez is already a plus runner — he's been clocked at 6.4 seconds in the 60-yard run — and evaluators believe the tool will help carry him through the Minor League system.
I also think two other outfielders who were drafted last summer could surprise some people. Edmond Americaan and DJ Artis could do well with their speed and ability to get on base. And, as usual, we are all still waiting for Jonathan Sierra to break out. Hopefully, Fernando Kelli can hit much better at South Bend than he did in Eugene. Once Kelli gets on base, though, he is unlike any other Cub in the system with his speed and can change the flow of any game.
Roberto Caro also looks like he could belong. He will be at AA to see if he is for real after a dominating 2018. And Chris Singleton finished 2018 strong. It will be interesting to see where and how he begins 2019.