By Todd Johnson
Cubs 1: 38-18
Cubs 2: 28-25
The amount of talent of the Cubs had in their two rookie league teams was quite amazing. A lot of them came from the international free agent classes of 2015 through 2017. It looks to be a pretty good haul.
2018 season in Mesa was all about the Cubs q team just dominating the league with the best record for the entire summer. They ended up placing second, losing to the Dodgers team in a three-game series. I was hoping they would go win back-to-back titles but it just didn't work out.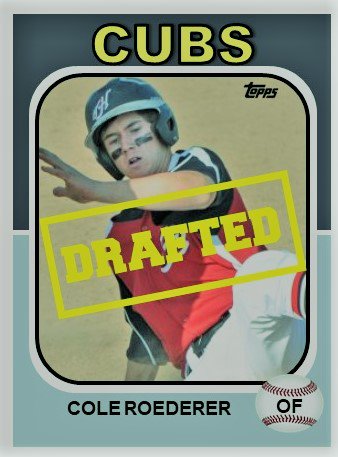 The Cubs 2 team was filled with a lot of talent from the draft including outfielders Cole Roederer and Brennen Davis, two of the Cubs' second round picks. Roederer played 36 games with a 129 wRC+ while Davis played in 18 with a 138 wRC+. Those are two pretty impressive performances.
One thing I take away from the season was the massive depth in pitching the Cubs have on those two teams. Some of them were drafted this summer out of junior college and were impressive in their brief tenures in the Arizona Rookie League. Peyton Remy, a 2017 draft pick, made it to Eugene and played a central role out of the bullpen in long relief in the playoffs.
Pitchers Didier Vargas and Jesus Tejada seemed to really step up their game as the season went on with Vargas going 7+ innings in game two of the championship with the Cubs on the brink of elimination.
When it comes to hitting, there was no shortage of the guys who could put up some numbers. Catcher Alexander Guerra, second baseman Reivaj Garcia, first baseman Rafael Mejia and third baseman Fidel Mejia all hit well over .300 for most of the summer. Add in a healthy Jonathan Perlaza, who could move quickly in 2019, and you have bats everywhere.
Where are they headed in 2019?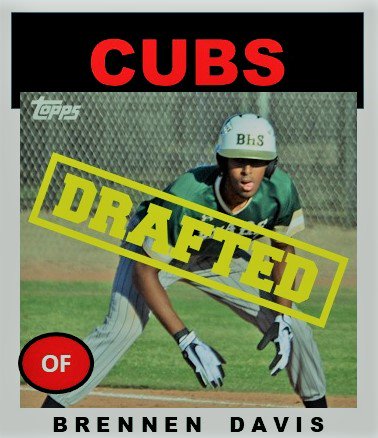 That seems to be the million dollar question. The Cubs seem to have about 100 prospects for 50 spots at Myrtle Beach and South Bend. A lot of this year's Mesa squad will head to Eugene next time at 19 and 20 years of age. Some could play as high as Myrtle Beach next year depending on their bat to ball skills and pitching repertoire. Perlaza, Rafael Mejia, and Guerra along with outfielder Edmond Americaan are definitely in play for South Bend along with a Roederer and Brennen Davis.
When he comes to pitching, guys who are starters this year may not be next year. It's hard to tell how the competitive nature of having two rookie league teams and Eugene to squeeze into South Bend is going to play itself out. It should be a fun spring to cover.