By Todd Johnson
Team Record 61-78
What Worked in 2018
2018 was all about pitching. The rotation went six strong throughout the year and the bullpen was very sharp right up to the end. As a result, most of the pitching corps will be off to Tennessee. It'll be exciting to see Alex Lange, Tyson Miller, and Cory Abbott ply their trade in AA.
Erich Uelmen and Bryan Hudson could start out next year in Myrtle Beach but move quickly to Tennessee if they do well.
As for the bullpen, Tyler Peyton, Manny Rondon, Bailey Clark, Garrett Kelly, and Erick Leal should all began 2019 at AA.
There wasn't a lot to write home about the hitting.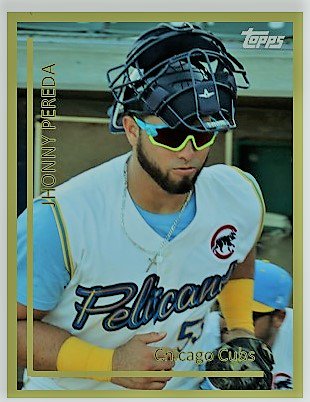 Catcher Johnny Pereda was outstanding in the first half but slipped a little in the second half. Still, Pereda earned a trip to the Arizona Fall League.
First baseman Jared Young arrived in early July and was the Cubs minor league player of the year for Cubs Central and the Cubs themselves. Depending on how he does in the Arizona Fall League, outfielder DJ Wilson might be bound for AA along with Roberto Caro (if he re-signs as a MiLB free agent).
Returning Guys
Aramis Ademan and Wladimir Galindo should return to Myrtle Beach for a while. Both are still relatively young that repeating Myrtle Beach to begin the year might be a good thing for them. There could be a few others who'll come back, but some familiar faces might be on their way out of the system Considering the depth of the Cubs have in the lower minors, it is a pretty logical course of action.
Christian Donahue should begin 2018 in Myrtle Beach along with Michael Cruz, who both spent most of 2017 in South Bend. Zach Davis should be back as well in the outfield. All three arrived late in the year.
Incoming Position Players
Delvin Zinn, Miguel Amaya, Austin Filiere
This might be the most interesting group to me. I'm wondering where they are going to play outside of Amaya. Zinn could play some third, some second, and, shortstop at times. I thought he could even play in the outfield but has yet to do so. This is where there's going to be a bit of a log jam in the system. With only a few position players headed to Tennessee, there's not going to be a lot of openings at Myrtle Beach either. As a result, that creates a bit of a quandry.
Remains to be Seen – Nico Hoerner
The Cubs are more than likely going to wait until after the Arizona Fall League to make a determination on where Nico plays in 2019. If it goes well in Mesa, he probably could be playing in AA. If it just goes OK, he will more than likely be in Myrtle Beach. It's rare for someone to go from low A to the AFL with less than 100 MiLB at bats.
Big Jumps
I could see a couple guys that played for Eugene skip South Bend next year because of their advanced hitting profile. Andy Weber is one and Luke Reynolds is another bat who might skip.
Keep an Eye on for 2019
How quickly Erich Uelmen moves in the first half of the year is going to set the tone for the rest of the system as the AA and AAA starting rotations are pretty stacked.  Myrtle Beach should have Uelmen, Hudson, Erling Moreno, Brendon Little, and Javier Assad for sure. Who joins in the six spot should be interesting to see. Will it be Jesus Camargo, Ryan Lawlor, or even Brailyn Marquez? Could Derek Casey or fellow draft pick Paul Richan get a shot? It should be fun.