By Todd Johnson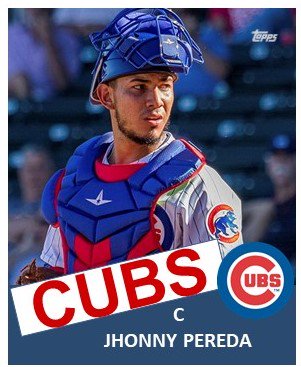 The Winter Meetings in Las Vegas will conclude today and the culminating event will be the Rule Five Draft. It is highly unlikely that the Cubs will make a selection in this year's draft, considering their World series aspirations. However, the Cubs could lose a few prospects in the draft. And, they could build some depth at Iowa in the MiLB phase of the draft.
Who Could Be Taken
Considering that you have to keep the player you select on the 25 man roster, relief pitchers and catchers tend to be the players taken the most. You could also take a starting arm and stash them in the bullpen and let them develop there. Based on those criteria, four Cubs could be taken today in the major league phase.
Catchers Jhonny Pereda and Ian Rice have characteristics other teams want. Rice is a very patient hitter at the plate with power [potential but has yet to play at AAA. Pereda broke out a little bit last year at Myrtle Beach as a hitter and d fender but has yet to play above A+.
I definitely could also see a team taking lefty reliever Jordan Minch. Developing a left-handed bullpen guy is something most teams need. Minch could be a gamble somebody takes. He was excellent in the second half of 2018 at Tennessee and could be a guy that you bring in for a couple of left-handed hitters.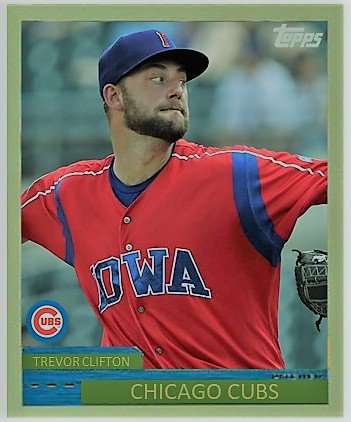 I would be sad to see the very next player go, but Trevor Clifton is an arm somebody might see as a good gamble. They could stash him in the bullpen or bring him along slowly as either a fifth starter, long reliever, or even a piggyback starter. Any team that takes him is going to have to finish his development, which is basically getting him to be more efficient so he can go deeper into games. Clifton is very, very close and I still don't know why the Cubs did not protect him.
As for the minor league portion of the draft, anything could happen as the Cubs try and build some depth for position players at AA and AAA. They let 17 guys go in minor league free agency and have some positions to fill, especially at Iowa as not everybody at AA Tennessee earned a promotion.
I'll be back tonight somewhere around 5 p.m. with the breakdown of any activity that happens with the Cubs.
In other news..
*Baseball America is about set to release their top 10 Cubs Prospect List in the next week.
*I am not expecting Bryce Harper news anytime soon. Any news is probably put out there by Boras to build up his client and get the contract bidding as high as possible.