By Todd Johnson

Unlike hitting, the Cubs starting pitching does not have depth issues. When it comes to 2019, there are going to be a lot of storylines to follow at every major affiliate when it comes to pitching. Some of those storylines may take place this off-season and some of them will take place throughout the course of the 2019 regular season.
Moving Up or Staying Put
First, and foremost, Jaron Madison is going to have a tough time deciding which five starting pitchers are going to be at AAA Iowa to begin the year. Adbert Alzolay, Trevor Clifton, Duncan Robinson, and maybe Alec Mills will begin the year in the rotation. But then Keegan Thompson, Thomas Hatch, Matt Swarmer, and Michael Rucker will be competing for a spot or two and it's going to be a whale of a competition. It'll be interesting to see how that type of log jam plays out as it trickles down the rest of the system. It will be a very competitive spring. 
If you succeed at AA, odds are your season was not a fluke. Odds are you a legit prospect. In 2018, Matt Swarmer and Keegan Thompson both did very well; first at Myrtle Beach and later at AA Tennessee. Michael Rucker flashed in spurts and Duncan Robinson got better every month and just plain dominated the second half of the year. Thomas Hatch pitched like a man possessed in August. It will be interesting to see who ends up where in 2019.
How Good Can Brailyn Marquez Get?
After having a breakout season in 2018, the 6'4″ lefty is still in a bit of quandry. After regularly sitting 95-97 most nights in Eugene last summer, he earned a late promotion to South Bend. Is he good enough to start out at Myrtle Beach? Can he go deeper and deeper into games? How efficient can he be with his wipe out slider? He will be just 20 next year. As a top 5 system prospect, there is no one quite like him in the minors for the Cubs.
Skippers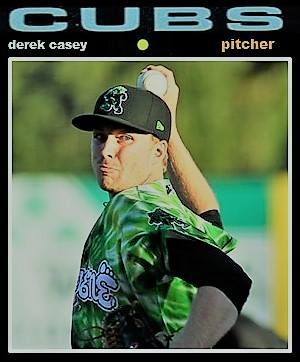 Last year, a couple of pitchers skipped a level to begin the year. Alex Lange and Keegan Thompson both started out at Myrtle Beach after playing a little bit at Eugene the year before. They did just fine. The only arm I could see doing that in 2019 is Derek Casey, the Cubs ninth round pick out of Virginia. However, several guys from Mesa could skip Eugene to get to South Bend. I would love to see lefty Didier Vargas attacking the zone in South Bend as a 20-year-old lefty,
South Bend Breakouts
South Bend is going to have a lot of young arms that are going to be extremely talented and also will have some growing to do. This is where most of the breakout arms should debut next season. Riley Thompson, Yovanny Cruz, Didier Vargas, Faustino Carrera, and many more young talented pitchers will be competing for a spot to pitch every six days over 140 games. I am excited to see just exactly what they can do. They  all tend to have one plus pitch and they need to refine the rest of their arsenal.
Young Drafted Guys: Kohl Franklin, Niels Stone, and Chris Allen
All three of these guys should begin at Eugene next year as they are either a high school or junior college draft pick last year. All three had great months ilast August but I don't think they're quite ready for South Bend.
Injury Return: Alzolay, Danis Correa, and Jeremiah Estrada
All three of these pitchers will hopefully return to health and have good seasons next year. Alzolay will be at AAA and Chicago while the other two should be in Eugene or South Bend come June.
Question Marks: Blake Whitney, Jack Patterson, and Peyton Remy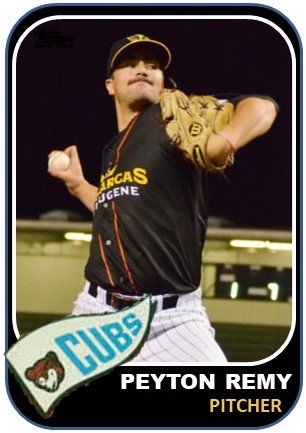 The Cubs drafted a lot of arms the past three years and these three are beginning to stand out a little bit. All three did excellent last year in Mesa, but I wonder if they are going to start in 2019 or work in relief. Remy threw darts for Eugene in the playoffs and Paterson went five scoreless in game two of the championship series against Spokane.
Overall, the pitching in 2019 will be the most competitive aspect of the minors come spring. With so many good arms, the Cubs are looking for a few to breakthrough and they might end up using a few of them either in Chicago or as trade chips as they did last summer.