By Todd Johnson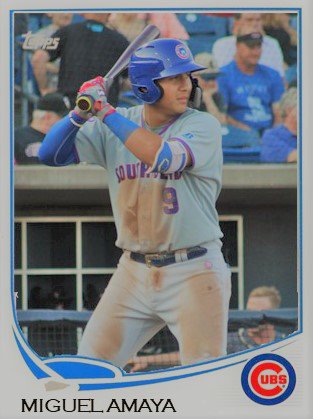 When MLB Pipeline announced the release date of February 21 for their top 30 Cubs prospect list, I was not quite sure what to expect. Normally Jim Callis and Jonathan Mayo are pretty conservative when it comes to player movement within a list. Considering Miguel Amaya was at #94 on their top 100 followed by Nico Hoerner at #100, they were going to be at the top of the list.
When last season ended, though, several young prospects had shot into their top 30. Brailyn Marquez was at #4 and Nico was at #6 while Cole Roederer and Brennen Davis were back-to-back at #14 and #15. Callis did state earlier that Tyson Miller and Richard Gallardo would be the two biggest movers on the list.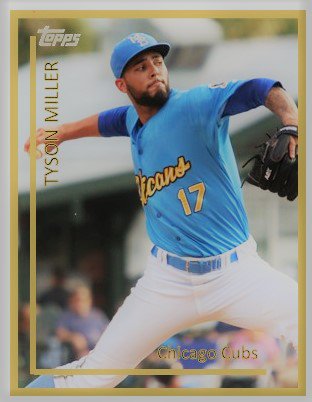 There were a few things I was interested in seeing about their list. Here's the full list. Let's get to the answers.
1. How much impact will the 2018 draft have on the list?
A total of 6 2018 draft picks made the list. While Nico naturally lead off the list soon followed by Cole Roeder at 5 and Brennen Davis at 7. I was still surprised to see Paul RIchan at 18 but I was ecstatic to see RHP Riley Thompson get on along with 2B/SS Andy Weber. Makybe Luke Reynolds can join them later this summer.
2. What would be the ratio of pitching to hitting be?
13 hitters made the list vs. 17 pitchers. It is still a bit lopsided, but most of the hitters haven't seen South Bend yet. That should help the future perk up a bit. Even though he's only played rookie ball, the insertion of Reivaj Garcia at 21 was cool to see. I wonder if he will be good enough to see South Bend at 17 years of age?
3. Would Pipeline still hold onto Duane Underwood and Oscar de la Cruz in the top 10?
They both wound up in the 20s. Trevor Clifton and DJ Wilson also fell off the list along with a couple of other pitchers and Mark Zagunis. Both Underwood and de la Cruz will likely end up in the bullpens this summer. Doing so could accelerate de la Cruz who has had injury after injury. As for Clifton and Duane, they are both still relatively young. I also was a bit surprised to not see Duncan Robinson and Matt Swarmer make the list. I think both of them could surprise some more this summer at AAA Iowa.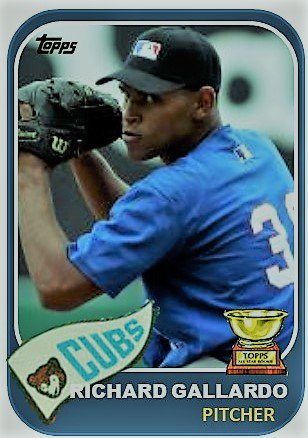 4. Who is going to be the biggest mover on the list?
Richard Gallardo shot up from 27 to 14 but Yovanny Cruz went from nothing to 15. It could be even more interesting to see who moves in the list they put out after the draft. RIley Thompson and Revaj Garcia are my picks to explode this spring.
I liked the turnover and emphasis on youth, but there are some players that Callis and Mayo are still struggling to let go off the list. That's just me being picky. But since the departure of Eloy, Dylan Cease, and Isaac Paredes, things appear to be looking up with this collection of youth.
In other words, things appear to have bottomed out. The Cubs will still get more bodies this summer as things begin to move forward.
At the end of a separate article, Jim Callis graded out the best tools for Cubs Prospects.
Hit: 60 — Nico Hoerner
Power: 55 — Brennen Davis (Nelson Velazquez)
Run: 65 — Brennen Davis
Arm: 60 — Luis Verdugo (Jhonny Pereda, Andy Weber)
Defense: 60 — Miguel Amaya
Fastball: 70 — Riley Thompson
Curveball: 60 — Adbert Alzolay (Riley Thompson)
Slider: 55 — Yovanny Cruz (four others tied at 55)
Changeup: 60 — Jose Albertos
Control: 55 — Paul Richan (Cory Abbott, Keegan Thompson)