By Todd Johnson
The good news for the week is that Miguel Amaya became the first Cub prospect in over a year to make onto a Top 100 list. Miguel did so at 97 for MLB Pipeline and again over on Baseball America at 100. That's kind of exciting for a system on the rebuild. The bad news is he's been in a slump for about two weeks. For a few days this week, Miguel was the only active catcher at South Bend. The 19-year-old has been going non-stop for two weeks since the Futures Game. He needs a little breather.
Meanwhile, Down in Mesa
The Cubs 1 team in the Arizona League brought home a first half division title and a playoff berth this week. That's pretty exciting. The team is a mix of recent draft picks, some juco players from 2017, and several international guys. 
Draft Pick Play
Tomorrow, I am publishing my interview with 31st round pick Clayton Daniel. Daniel, who is currently at South Bend is doing fairly well through great bat-to-ball skills. But Daniel is not the only draft prospect beginning to make a name for himself.
This week, Eugene's Zach Mort and Riley Thompson both had good starts on the mound for the Emeralds. Mort went 3 IP with 7 Ks while Thomson flashed a 95-97 mph fastball in two scoreless frames as he converts from being a reliever into a starter.
Jimmy Herron, a former Duke OF and the Cubs current 3rd Round pick, was promoted to South Bend Monday and immediately inserted in CF for the Cubs. I was there for his debut on Monday and he looked a little nervous at the plate. He calmed down over the course of the week. What I like most about Herron is that he can go get a ball in CF and he has an amazing eye at the plate. In his first three games, he was able to draw four walks by laying off pitches out of the zone. The bat should come around quickly.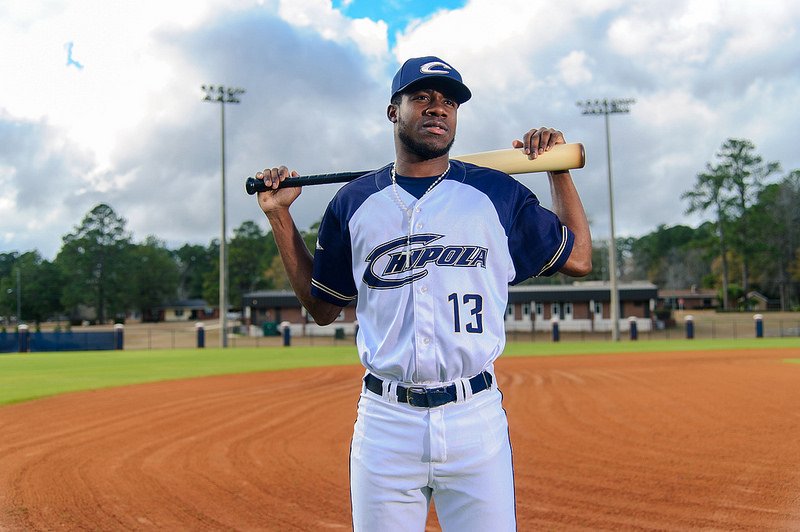 Mesa OF Edmond Americaan went on a tear this past week. So far in 8 games, the former Chipola JC player, who hails from Curacao, hit .357 in that span with a .438 OBP. It will be interesting to see how fast he progresses. Americaan was signed by the Cubs on the last signing day with an overslot deal even though he was picked in the 35th round. The 6'1" lefty has room to grow and a good track record playing for one of the best JC programs in the country.
There is always a surprise. Every year. It never fails. This year, the pitching surprise goes to Blake Whitney. Whitney hails from an obscure college known as South Carolina-Upstate. But that does not matter. What does is his performance in July. He's put up a 1.26 ERA in 5 starts for Mesa 2. In addition, Whitney has struck out 19. He has walked 8 which accounts for his 1.40 WHIP, but he is getting better every start. On Tuesday this week, he went 4.2 IP and struck out 9 in an outstanding performance.
It took him a few games, but non-drafted free agent Grant Fennell, who demolished balls in Mesa, is now in a groove for Eugene. I really like what I have seen from his bat this week along with his ability to play all over the field. He went 11 for 25 from the 22nd through the 29th. That's pretty impressive! He earned the hitter of the week award for his efforts!
You can always check out how all the draft picks are doing here, which has their cumulative stats.
Coming This Week at Cubs Central
On Wednesday – The July All-Star Team
On Thursday – The Cards of the Month
On Friday – 40-Man Roster Considerations
Players of the Week