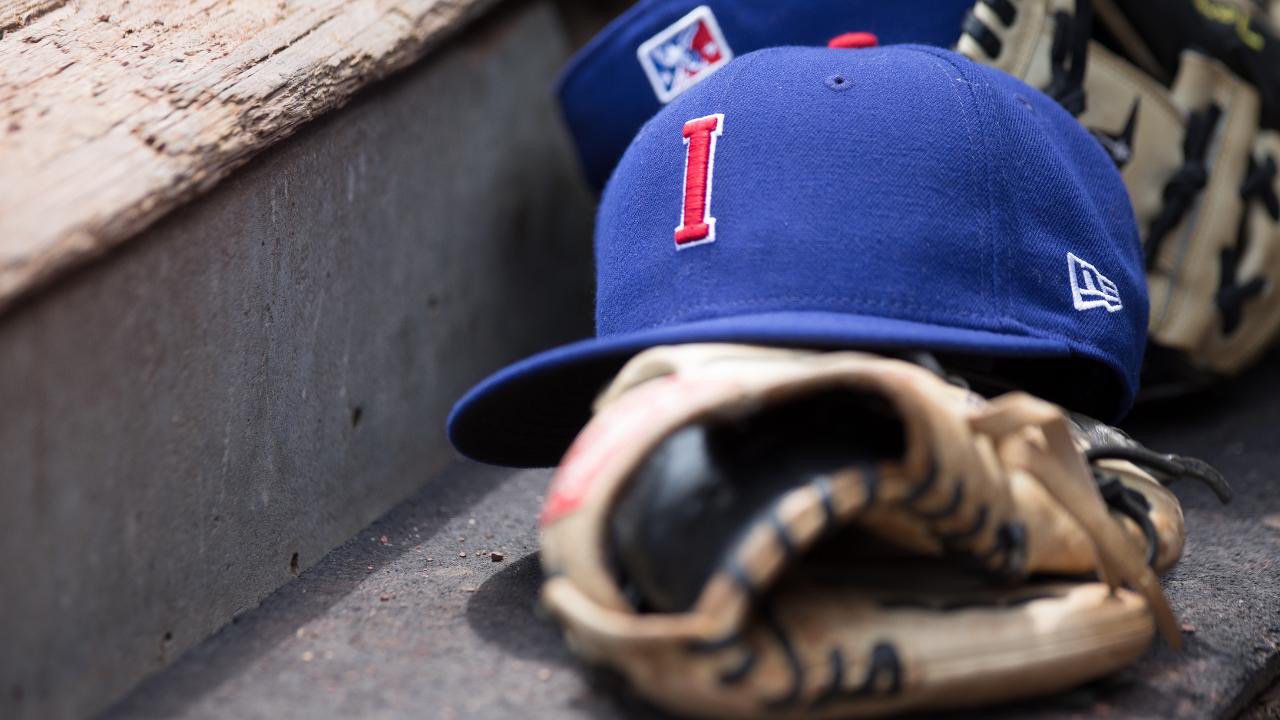 For several years now, the Iowa Cubs have more or less been a transient home for AAAA type players and a bed-and-breakfast stay for some of their own elite prospects. This year looks to be different as the roster contained mostly homegrown players to begin the year, especially in the starting rotation. But injuries and attrition have taken their toll and some of the more common AAAA guys are helping Iowa succeed. Manager Marty Pevey has been able to expertly handle the disparate collection of journeyman and prospects and turn them into a winning squad as they were Cubs Central's team of the month for April.
The Surprises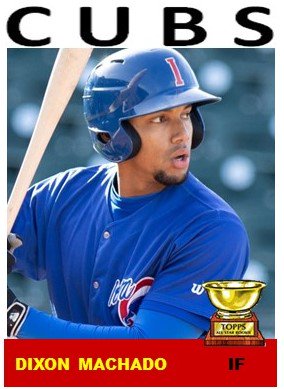 Well, the surprises at Iowa all began when Ian Happ was assigned to AAA and Mark Zagunis made the big league club out of spring training. That assignment sent shockwaves through the system and created opportunities for other players. Add in an injury to SS Zack Short after the first week and next thing you know Dixon Machado was getting plenty of time to play shortstop Trent Giambrone has always been known for his approach but only has had a couple of walks all month long while hitting six dingers in April and one so far in May.
Infielder Dixon Machado has been the star for most of April. The former Tigers' farmhand came out strong and wound up hitting .294 for the month with 14 RBI and and an amazing OBP of .455. His wRC+ was equally impressive at 139.
Outfielders Johnny Field and Donnie Dewees both made Cubs Central's April All-Star team as their were the only other players to hit above .260 for the month that played an everyday basis. However, there were a lot of contributions across the board from Jim Adduci's power to Francisco Arcia to Ian Happ at times.
As for the Pitching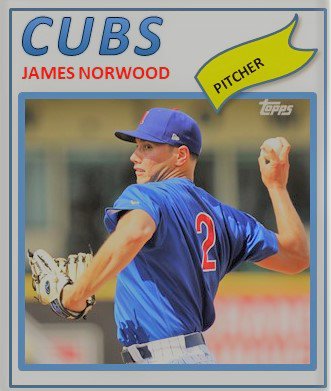 Things didn't quite turn out the way on the field as they did on paper. There are a lot of changes as to who was starting and who was relieving and that even flip-flopped at the end of the month. The Pacific Coast League is usually known as a hitter's league and that held true even in the cold of April. Iowa's starters kept their team in the game, but most of them had an ERA of over 4 except for Trevor Clifton, who had 4 short starts as he was being stretched out.
Instead,, It's been the bullpen and its ever-changing personnel that seem to be holding the fort down. Whether it was James Norwood, Dakota Mekkes, Rowan Wick, or Matt Carasiti, there was always somebody to shut teams down for a couple of innings to seal the win.
As for me, I hope to see Zack Short return and now that Trevor Clifton is starting for awhile, I am not sure what's going to happen. Some roster manipulations are going to be driven by the major league club, especially when it comes to the bullpen. I wonder just how much the longer the AAAA players are going to continue to get when it comes to playing time as some prospects arrive from Tennessee in early June.
And that's the thing about Iowa this year, even though they are doing very well in games and in the standings, its main job is to develop players and provide depth for the big league club. When Nico Hoerner is ready to come to Iowa, who's spot on the roster is he going to take? It's a good question and one that is going to have to be answered in a month or two.
As for May, Adbert Alzolay is getting close to being ready to come back. He threw 3 innings on Thursday in Mesa and should be back after two more outings. I would expect to see him in an Iowa uniform by the 20th of May. That will be exciting as well.