Despite raindrops falling all over the midwest US, Cubs affiliates still got several games in this week. There was a not of lot of big-time news happening, though. It was just a week of players trying to improve and grind away.
The highlights of the week when it came to hitting involved the HR. The Cubs system does not have much power hitting, but this week, there seemed to be a lot more. Delvin Zinn, who had 1 career HR before Thursday, cracked two of them Thursday night. Kevonte Mitchell cracked them on back-to-back days.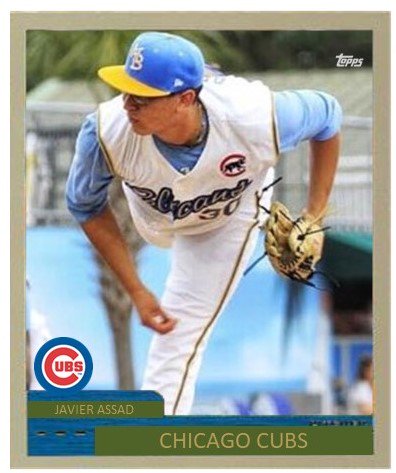 Pitching, on the other hand, had a great week. Paul Richan, Colin Rea, Javier Assad, and Tyson Miller all had excellent starts and have begun moving ahead of the pack when it comes to being Pitcher of the Morning nth. All three likely have 2 starts each before June arrives.
There was one promotion this week. Pitcher Ryan Lawlor was moved from South Bend to Myrtle Beach. Good for him! The big lefty has been used mainly in relief for the Cubs but I would not be surprised to see him do some piggyback/long relief outings with the Pelicans' Erich Uelmen, who is set to come back to Myrtle Beach very soon.
Roster News
Adbert Alzolay had a rehab start for Myrtle Beach early in the week and found himself at Des Moines by week's end. Neither start went particularly well. But for Alzolay, this is pretty much his spring training for 2-3 more starts.
OF Jake Hannemann is also back in Iowa. Rule 5 pick Alexander Vargas, a pitcher, debuted for Myrtle Beach. His first outing was in relief and his second game saw him throw a 5 perfect innings. My guy, reliever Sean Barry, debuted for South Bend and has been excellent so far. And Erich Uelmen went 4 innings in EXST this week and he should be in Myrtle Beach very, very soon.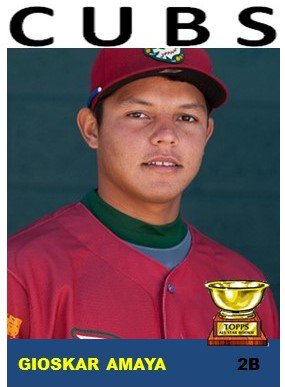 And last, but not least, 2B Gioskar Amaya returned to action after 2 years of injuries. He went 1-for-3 in his return to AA Tennessee. He is no longer catching, but is back in the infield.
And in a bit of sad news, Ryan Williams was released after struggling with shoulder issues the past 2.5 years.
Weekly Roundup
Iowa – (1-5; 25-17) – It was a tough week in Des Moines as the pitching and hitting went south in a hurry. The bright spots for the week were pitcher Colin Rea and IF Robel Garcia. Rea is starting to string together good start after good start. His ERA for the year is 2.91 but it is a measly 1.74 in 4 May starts. Garcia, at least offensively, has not slowed down since getting the bump to Des Moines.
Tennessee – (4-3; 21-21) – This team is a little bit Jekyll and a little bit Mr. Hyde. The hitting has plummeted in May with only Vimael Machin and Christian Donahue playing at an All-Star level. As for pitching, Tyson Miller, Cory Abbott, and Oscar de la Cruz keep humming along. The questions should begin to rise about if any of the three will get a shot at Iowa this this summer.
Myrtle Beach – (3-4; 15-28) – Alexander Vargas' 5 inning no hit start on Friday might be the surprise performance of the year. Vargas is just 21 and was a Rule 5 pick this winter.
South Bend – (4-2; 23-17) – Look out for South Bend! They are playing very well and their bullpen is the unsung hero of this winning stretch with 5 of the 8 having ERAs of 0.00 this month.
Short Season Start Dates
Dominican Summer League – June 3
Eugene – June 14
Arizona Rookie League – June 17
Draft News
It is now just two weeks away. More and more mock drafts are coming out and the first round looks to be getting very crowded with college bats. Some of the high school hitters are falling out of the first at a very fast rate. As a result, the Cubs can get two quality hitters in the first two rounds. However, it looks as though Seth Johnson of Campbell, a pitcher I profiled for Cubs Insider, could be available at the end of the first round. An even more intriguing option might be 3B Kody Hoese of Tulane. I have a profile of him coming up soon over at Cubs Insider as well.
Coming up
On Monday ,I'm going to release a profile update on pitcher Javier Assad. The next day,  I'm going to revisit the draft grades from 2011 through 2017. As for the rest of the week, I will let it just roll out as I have no plans.
Card of the Week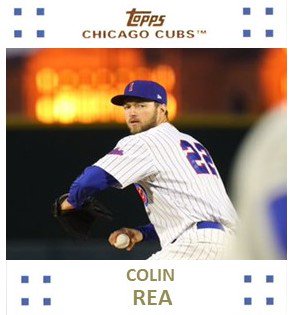 Made from a pic by Dylan Heuer/Iowa Cubs
Players of the Week