By Todd Johnson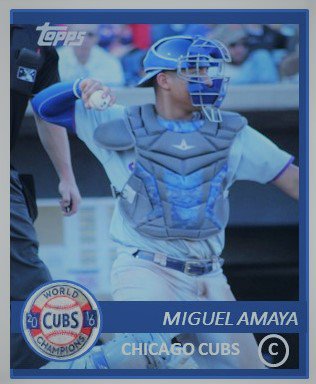 I got up today just like any other Saturday enjoying the fact that I got to sleep in and that my dogs let me. I booted around for a little bit, fed the dogs, and decided I would head to DeKalb get my medicine. When I stopped to eat breakfast on the way home, I took my phone out and I got a nice little Saturday surprise when I saw that Keith Law published his top Cubs prospect list. Usually, these kinds of things don't happen on the weekend. So, let's take a look. The link does require a subscription. 
About a week ago, Law ranked the Cubs as having the number 29 farm system in the minors. It's not that he doesn't have a high regard for the Cubs, rather it's that he doesn't see a lot of high-end prospects right now. The Cubs currently don't have a lot of prospects who contain that star quality that Law wants to see in a system. That could change over the next two summers. Still, I was looking forward to seeing just exactly who he put in his list.

It's not a surprise who was at number one as Miguel Amaya made Law's top 100 at 91 a couple weeks ago. And it's no surprise that Nico Hoerner was at number two as he was included in Law's next 10 prospects.
A lot of the usual suspects filled up positions three through ten. The list included Brailyn Marquez, Adbert, Brennen Davis, Cole Roederer, and Aramis Ademan. I was mildly surprised to see Oscar de la Cruz still in the top 10 along with Erich Uelmen, who had a rough second half at Myrtle Beach.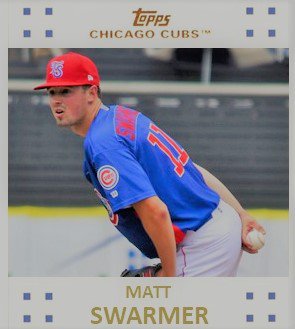 The two biggest surprises were the inclusion of Matt Swarmer on the list and the fact that Law ranked Brennen Davis ahead of Cole Roederer. I can easily see why Law did that. Roederer does have a much higher floor while Davis' talents are just being tapped into now that he plays baseball full time. Scouts do rave about Davis' athleticism.
Law did go on to discuss a myriad number of pitchers in the system including Alex Lange, Tyson Miller, Yovanny Cruz, Justin Steele, Keegan Thompson, Brendon Little, Duncan Robinson, and Michael Rucker. He also professed to the talents of outfielder Nelson Velazquez, but held off on coronating the young outfielder as a prospect of the future.
There's only one major prospect list remaining and that is MLB Pipeline's. According to the schedule, it'll be published the 21st February.
I've been keeping track of all the major prospect list rankings and it's interesting to see the variance of where people are slotted. Here are the point totals so far with just one list left.